TDTU - 25/05/2023 - 7:10pm
The invention "New TIR lens for high-power LEDs", which received the USPTO Patent (USA) in 2022, has just won the first prize in the 2023 Science Initiative Contest of the Ministry of Science and Technology of Vietnam. It is implemented by scientists from the TDTU Power System Optimization (PSO) Research Group of the Faculty of Electrical and Electronics Engineering, Ton Duc Thang University (TDTU), including Dr. Nguyen Doan Quoc Anh, Dr. Tran Dinh Cuong, Dr. Ho Dang Sang - Lecturers and Phan Thi Minh Man - Student.
Dr. Nguyen Doan Quoc Anh shared the reason for the research: "The TIR lens solution is commonly used in many commercial LED luminaires. However, the research team found that previous LED products did not guarantee maximum lighting efficiency as well as unbalanced costs. With the support and favorable conditions created by the University, our team conducted research and used the University's equipment and meters to conduct surveys, measure and optimize new technology... ".
Brainstorming ideas and starting to research since 2014, through many trials and failures, but with great determination, Dr. Quoc Anh and his colleagues found a solution to design a new TIR lens with multi-segment collimator (MSOC) and multi-structure optical surface (MSOS), which can adjust the incident beam's emission angle and perform reflect all incident light to increase luminous uniformity, can redistribute blue light radiation and yellow light radiation, thereby improving white light color quality.
With the success of the new TIR lens technology, which achieves a luminous efficiency of over 95% without the use of a white retainer, reducing the product cost by 30%, Dr. Quoc Anh and his colleagues expect the product to be commercialized, applied on many different LED products for application in the field of civil and industrial lighting, agriculture - fishery, bringing economic value to society and the community.
Scientific research is an important field maintained and developed by TDTU. The University has been implementing a long-term plan to become a research-oriented university. With a team of highly qualified and enthusiastic lecturers and staff, who are always ready to accompany both University students and local high school students to carry out experimental scientific research projects. Teaching and learning quality at TDTU is continuously improved according to the standards of international accreditation organizations and in line with the practical needs of society.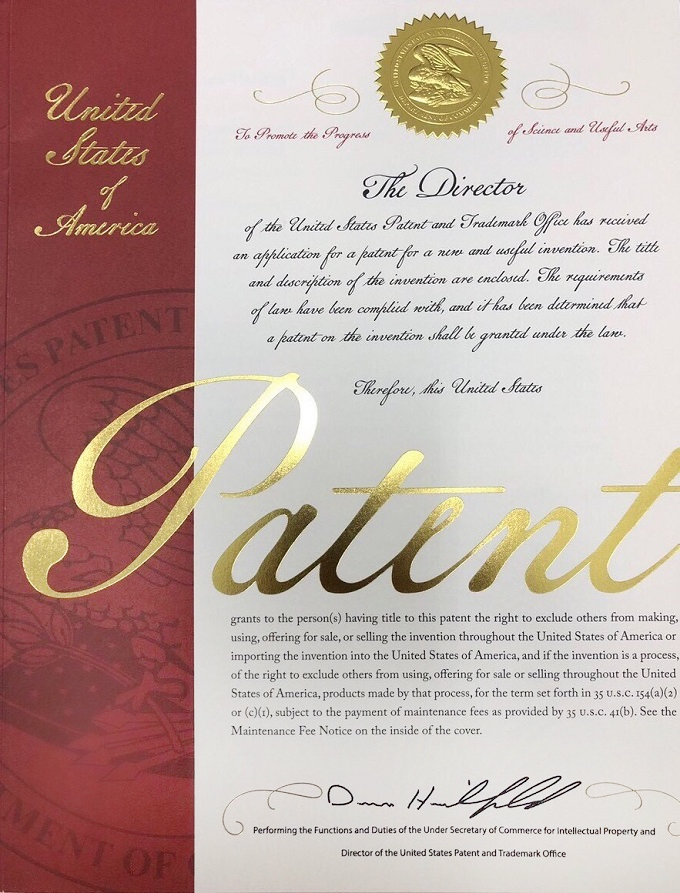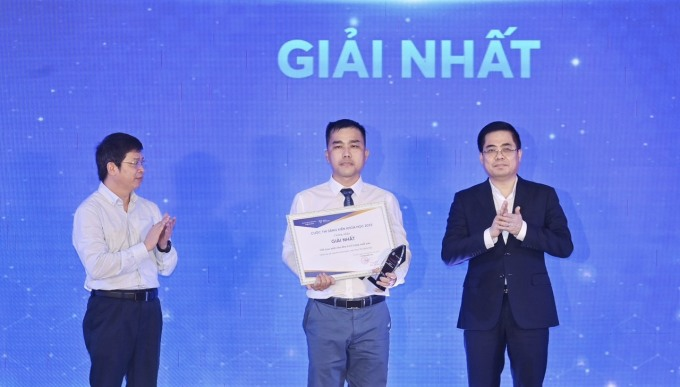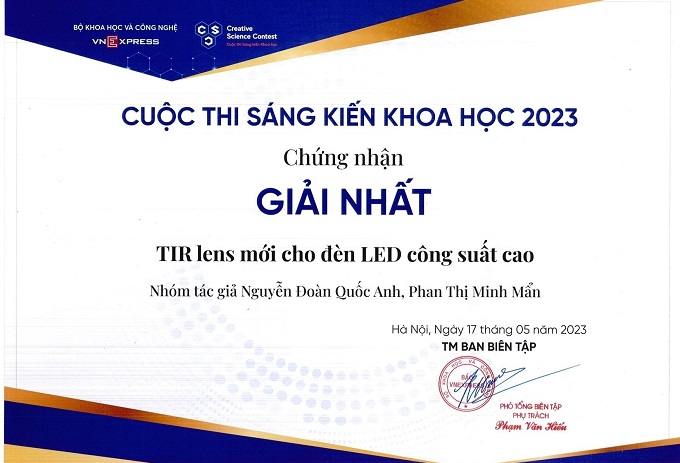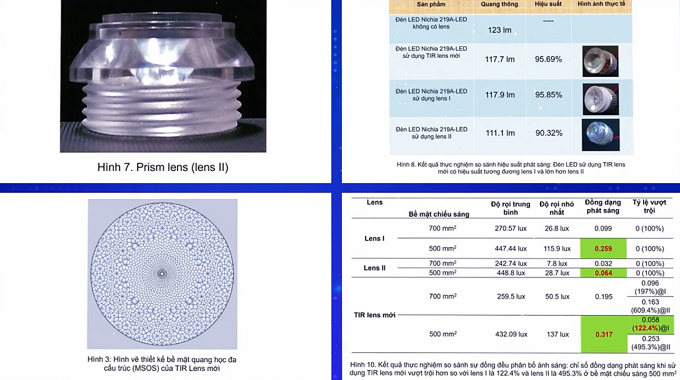 Image source: NVCC