TDTU - 07/11/2022 - 1:06pm
On November 4, 2022, the Department of Student Affairs, Ton Duc Thang University (TDTU) held a talkshow "Embracing challenges - Dare to think and dare to do", with the presentation of speaker Le Hong Minh - Founder and CEO of VNG Joint Stock Company. The talkshow has attracted more than 300 TDTU students.
The event is organized with the aim of equipping students, especially final year students with knowledge, skills and inspiration about entrepreneurship. In the context of more and more challenges for young people who are passionate about starting a business, this event also motivates students to be ready to face difficulties in the process of building and developing their own careers.
During the event, Mr. Le Hong Minh shared about his career journey as well as inspiring the spirit of enterprising for students; and at the same time suggested the necessary preparations to overcome challenges, contributing to the good implementation of future plans and goals. In addition, the speaker also shared his views on entrepreneurship from the perspective of an experienced person and an enterprise and also reminded that students need to determine what they want, set goals and values, understand their own strengths to combine with the original goal and determination to implement, and know how to face failures and find ways to deal with difficulties.
Many students asked questions around the problems encountered when starting a business such as: How to overcome difficulties in the process of starting a business? What skills does a successful startup need? How to expand thinking and accept to give up things that are no longer suitable to create a new value and new product?... The questions were answered in detail and given practical advice based on the speaker's accumulated experience.
The event has brought a practical perspective to young students who are passionate about starting a business. Besides the goals set for implementation, students need to be equipped with more knowledge, skills and bravery to face and overcome challenges. The practical sharing from the speaker also contributed to stimulating creativity of students and motivating them to constantly improve themselves and prepare for their future choices.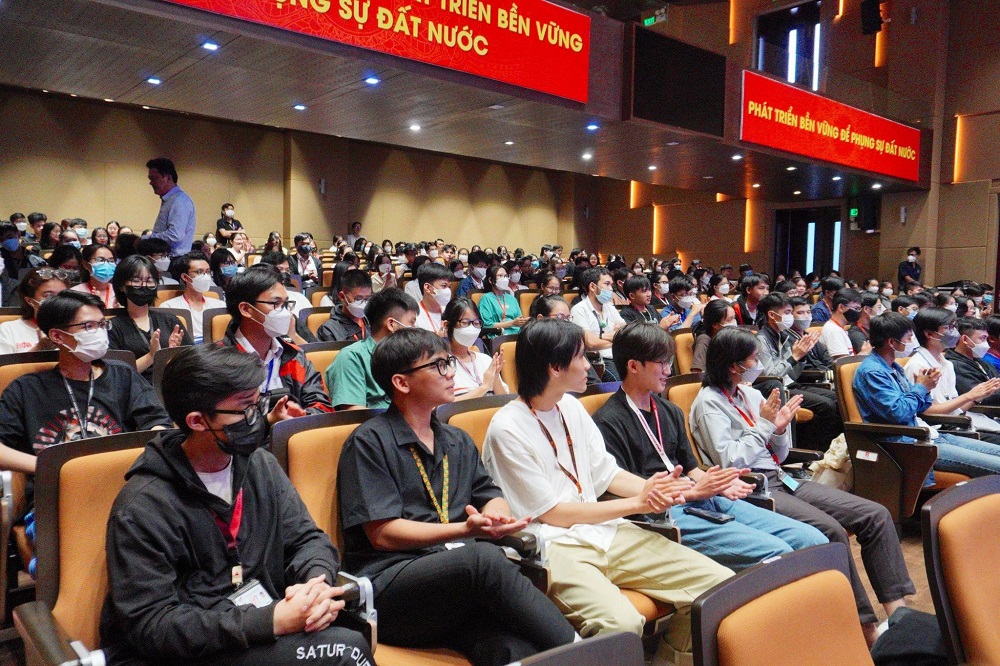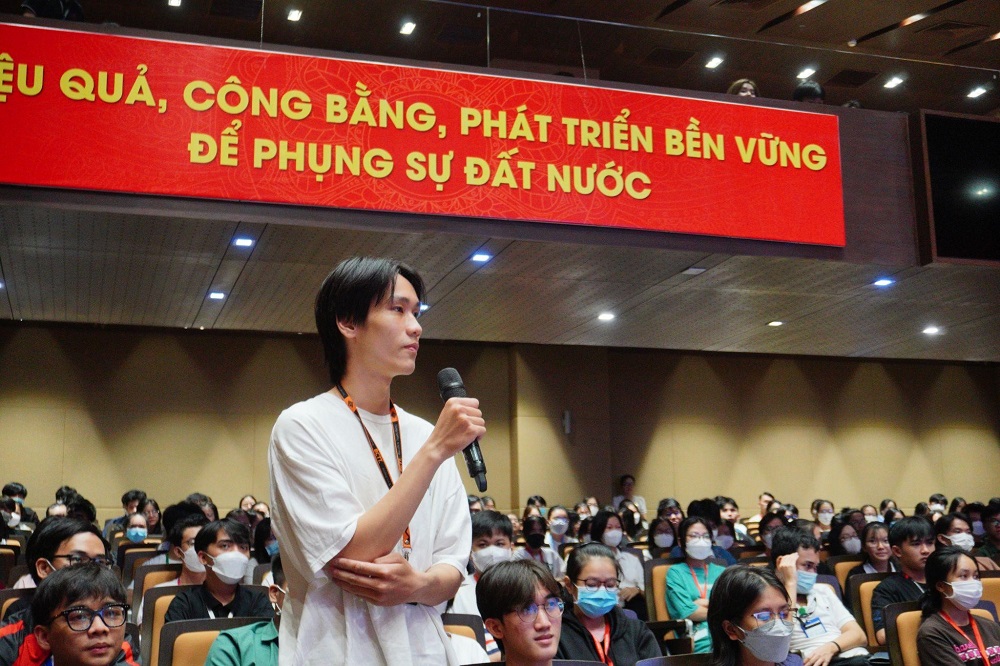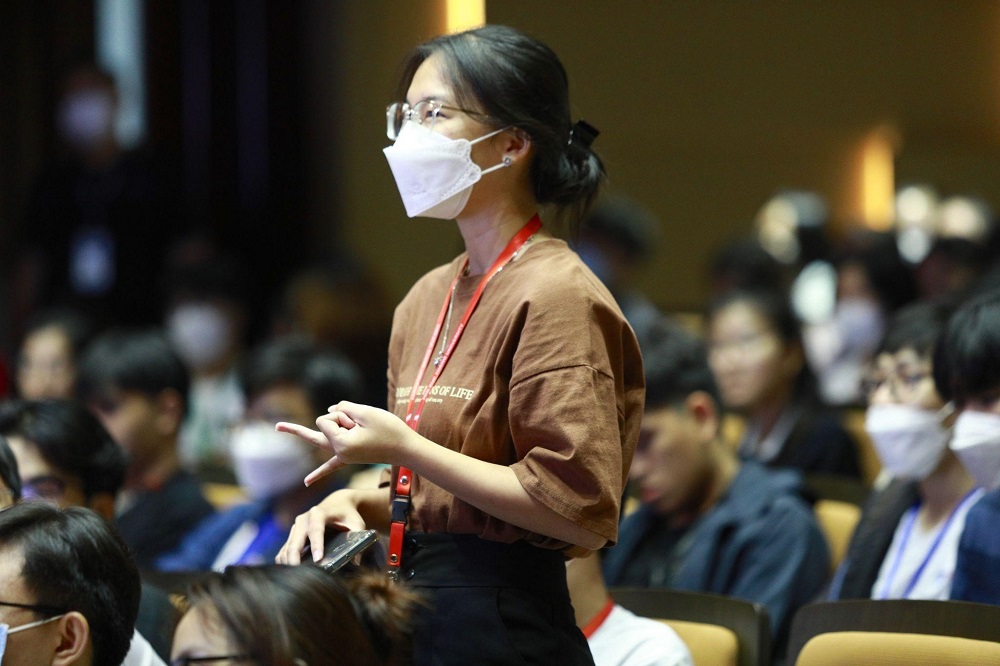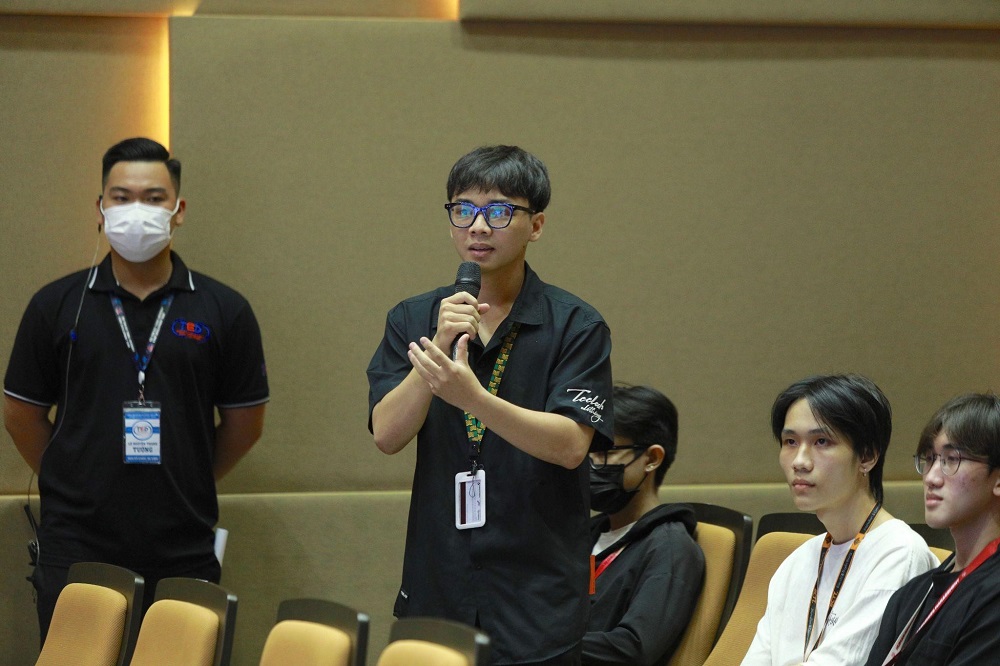 Students debating with the speaker.