TDTU - 14/03/2023 - 3:45pm
On 9th March 2023, The Party Committee of Ton Duc Thang University (TDTU) held a conference on studying and mastering the 6th Resolution of the Central Committee, term XIII for all Party members in the Party Committee. The reporter is Mr. To Dai Phong - Former Head of Propaganda Department of Ho Chi Minh City Party Committee.
Attending the conference were Ms. Dinh Thi Thao Trang - Member of the Standing Committee, Chairman of the Inspection Committee of the Party Committee of Ho Chi Minh City University and College; Dr. Vu Anh Duc - Secretary of the Party Committee, Chairman of the University Council; Dr. Tran Trong Dao - Deputy Secretary of the Party Committee, the President; and all Party members working and studying at the University.
In the afternoon of the same day, the TDTU Party Committee also held a conference to review the work of the Party building in 2022 as well as deploy the direction and tasks in 2023.
Speaking at the Conference, Ms. Dinh Thi Thao Trang acknowledged the efforts of the University's Party Committee to well perform political tasks. Besides, she hoped that the University will continue to unite and agree to implement the sustainable development strategy of the University, continue to improve the organizational structure, and proactively find suitable solutions to overcome limitations and promote strengths in the upcoming period.
The Party Committee of TDTU awarded Party cells and Party members who successfully completed their tasks, and presented golden plaques to Party members who got 40, 35, 30, 25, 20, 15, and 10 years in the Party.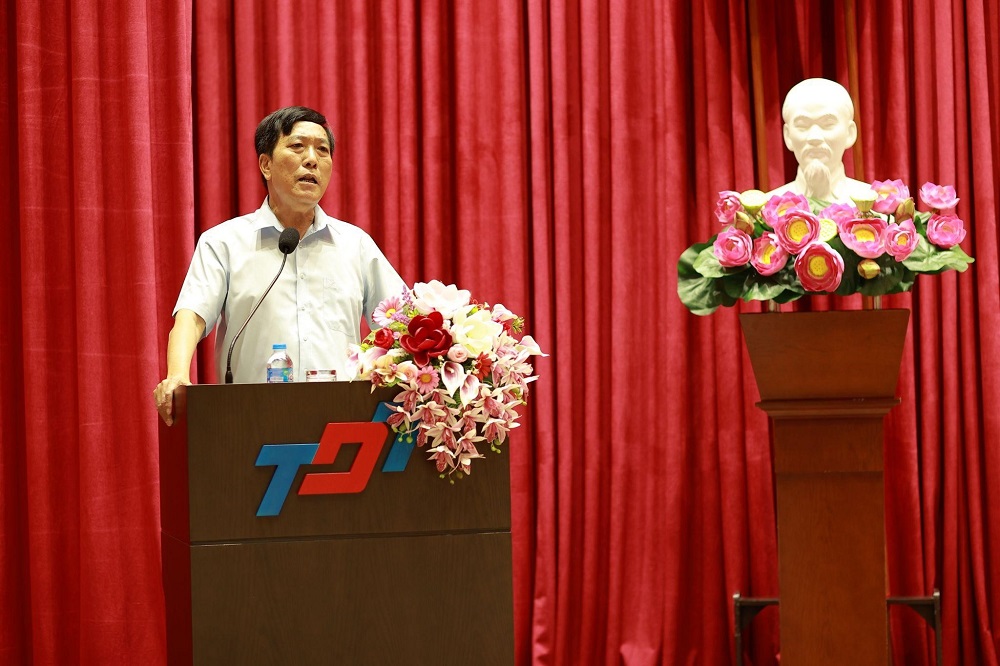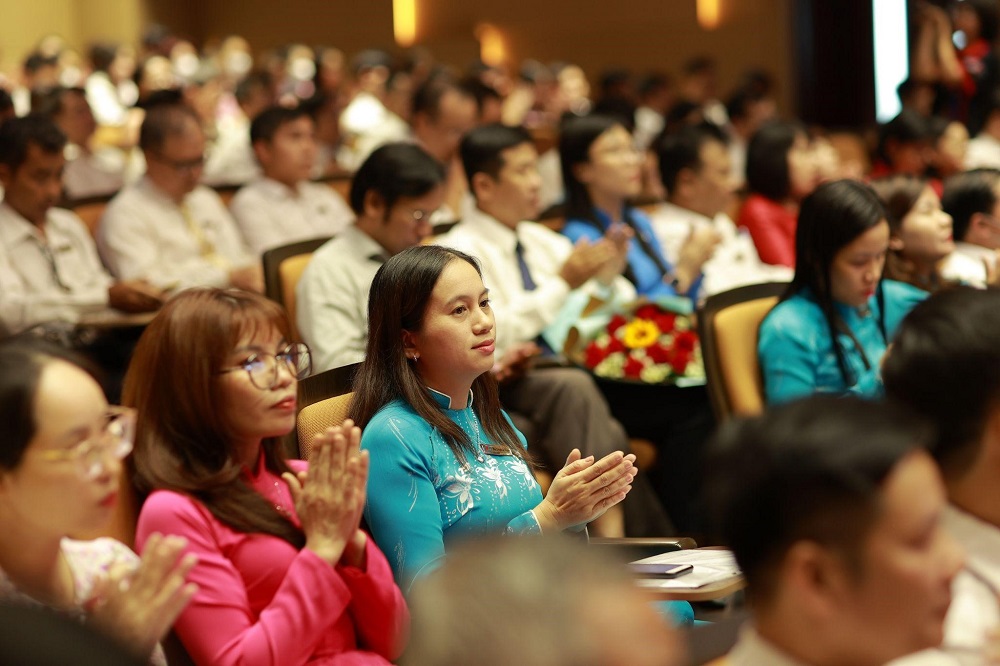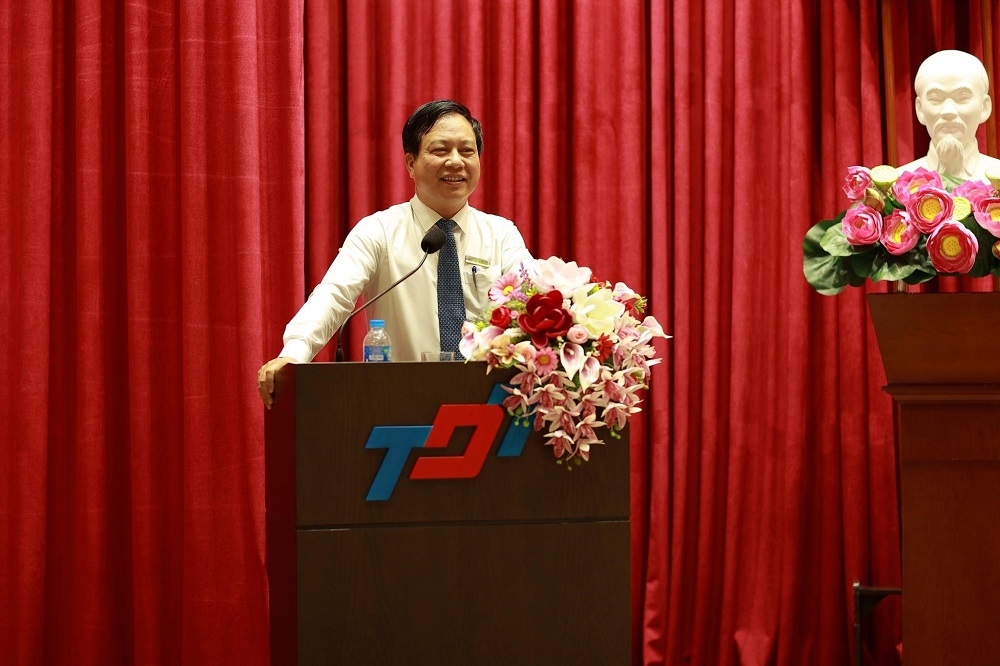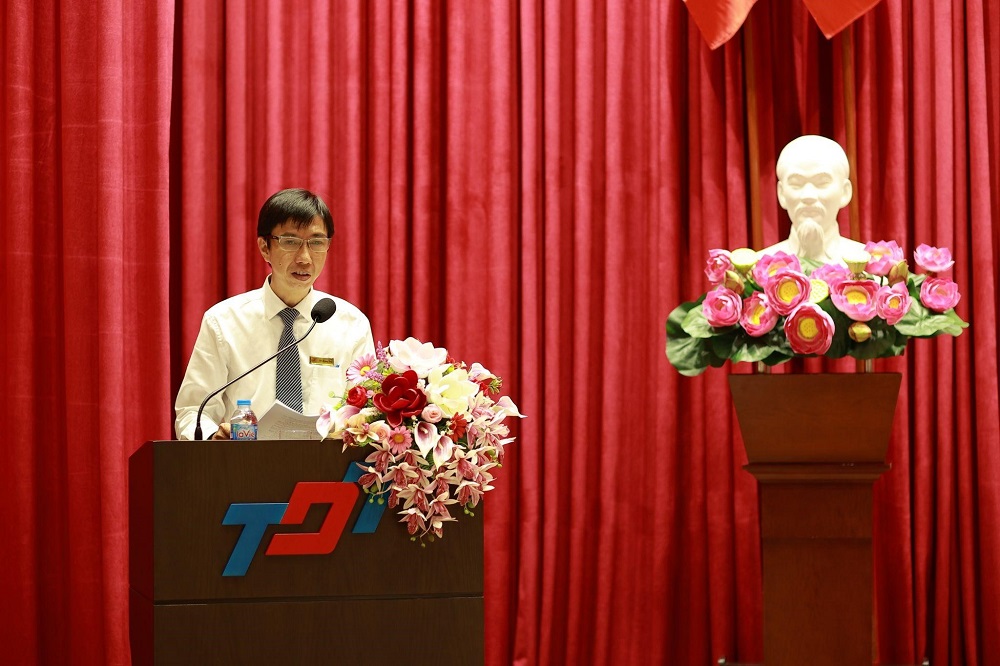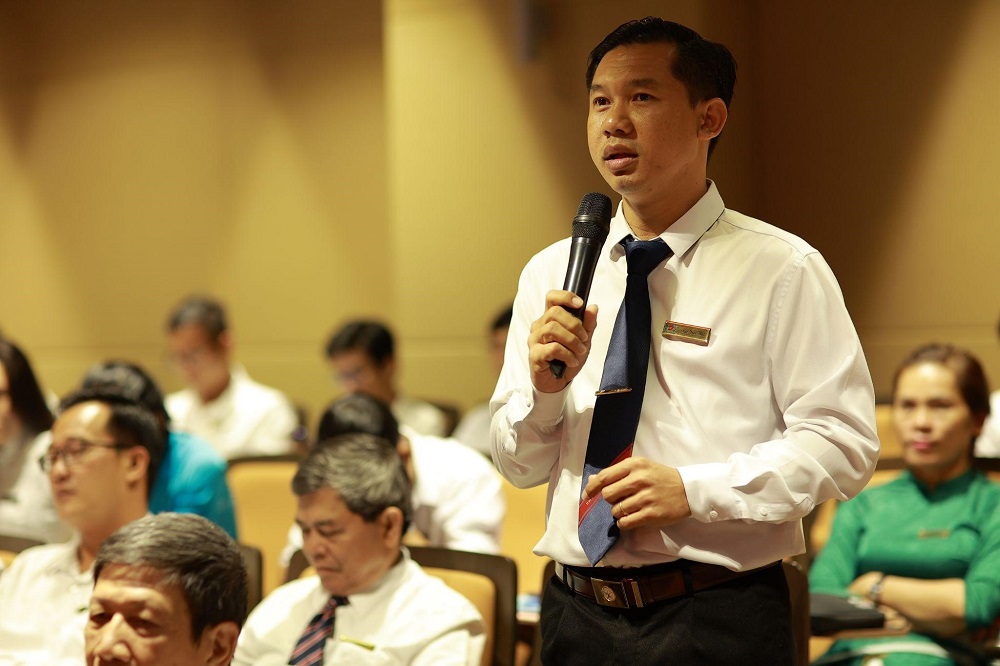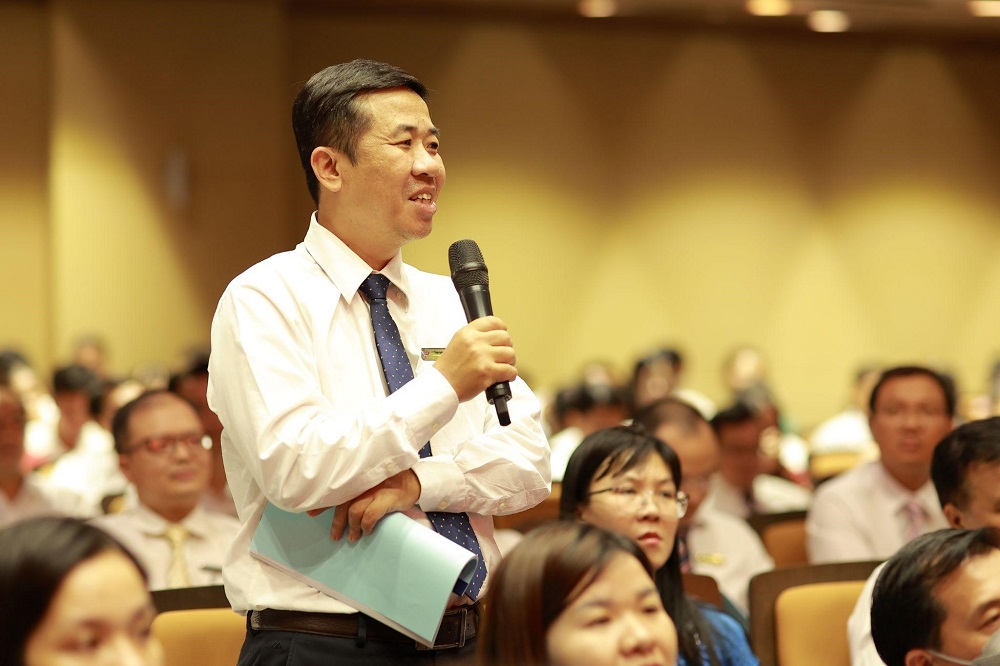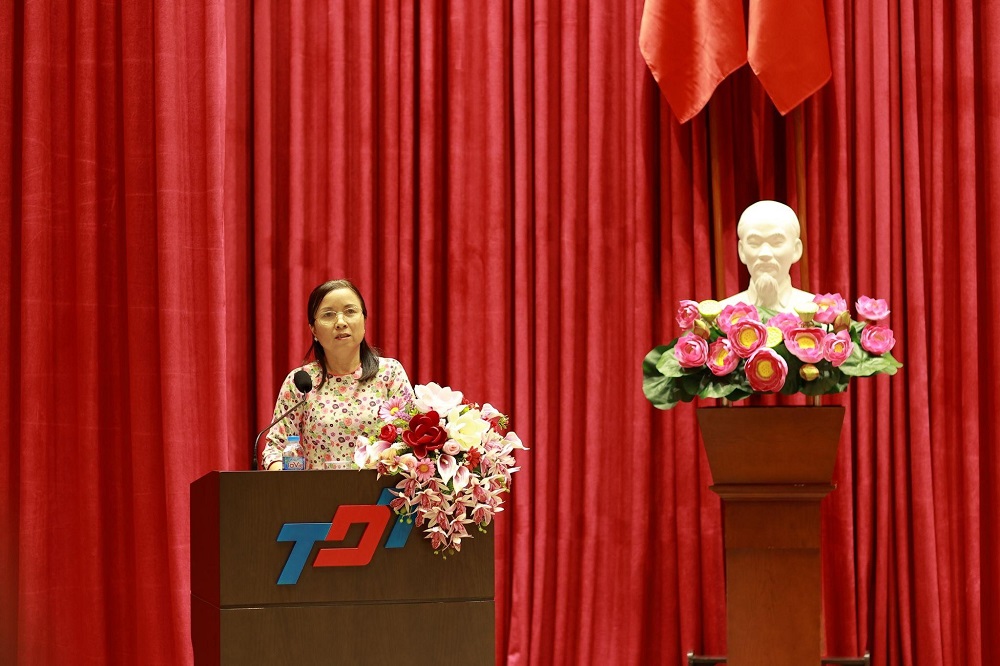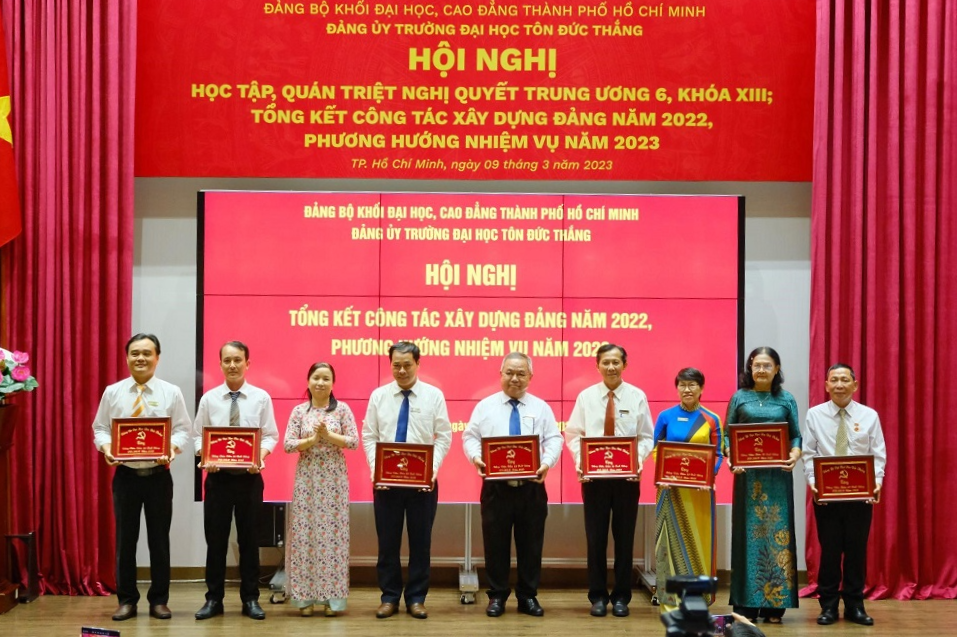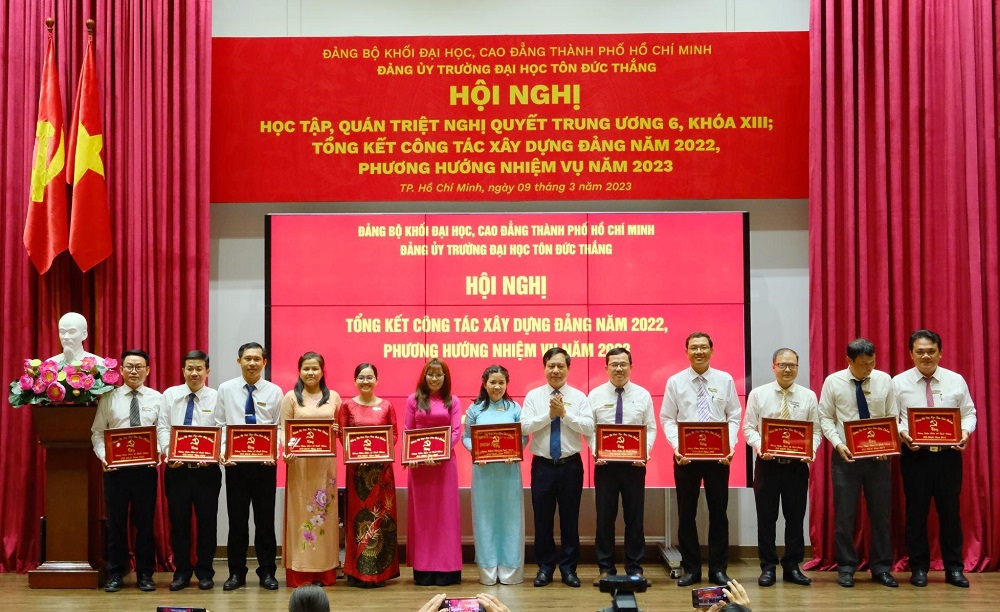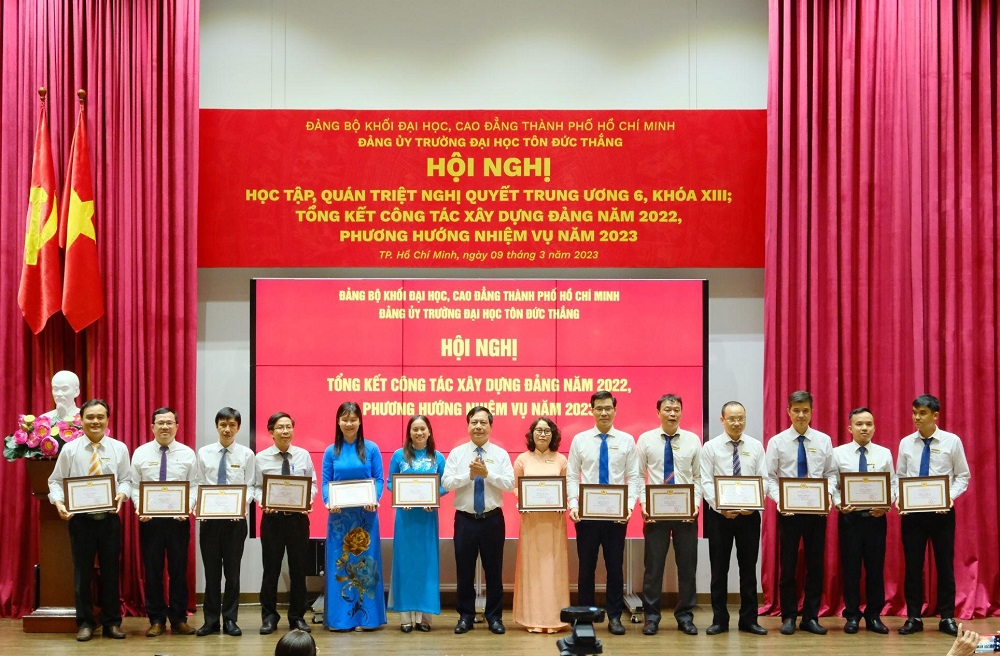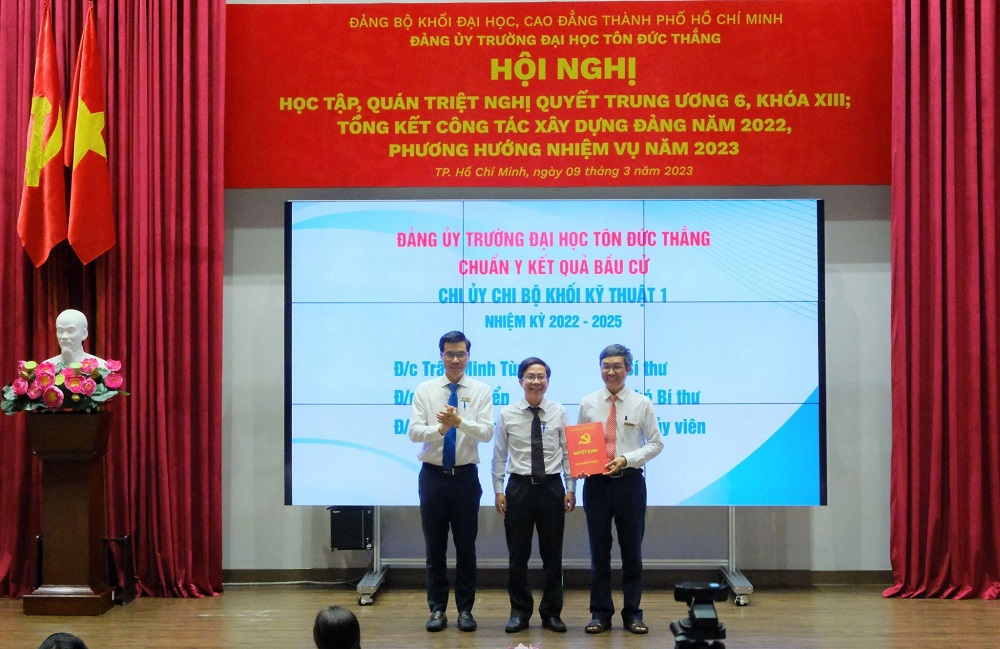 Tags