TDTU - 21/02/2023 - 10:39am
On February 20, 2023, the Delegation of the Department of Education and Training together with the School Boards of 23 high schools in Hau Giang province led by Mr. Nguyen Van Hien - Deputy Director of the Department visited and worked with Ton Duc Thang University (TDTU). Welcoming the Delegation was Dr. Tran Trong Dao - President, Dr. Vo Hoang Duy - Vice President and leaders of functional units of TDTU.
At the meeting, the two sides summarized the results of cooperation in the past time, especially in the field of educational cooperation. In the past 5 years, there have been 108 students in Hau Giang province studying at TDTU. The University has also spent nearly 500 million VND to support students of the province in many forms, including study promotion scholarships for excellent students, scholarships for students under the preferential treatment policy, support for students facing difficulties due to the impact of the COVID-19 pandemic, among others. In addition, TDTU also organizes student internship programs for students of high schools in the province to visit and experience directly at the University.  
Mr. Nguyen Van Hien said: "TDTU is a continuously developing public university of Vietnamese education, not only always focusing on upgrading and investing in facilities and curriculums but also strengthening and building a disciplined and civilized school environment. The Department and the School Boards hoped that the two sides will continue to cooperate in many other fields in the coming time to create conditions for students to develop comprehensively at TDTU and contribute high-quality human resources for the province in the near future".
On this occasion, TDTU together with the School Boards signed an MOU, in which both sides agreed to cooperate on the contents of education, training and fostering, scientific research and technology transfer, admission counseling, scholarships for the province's students studying at TDTU, and training high-quality human reources to serve the needs of socio-economic development of the province.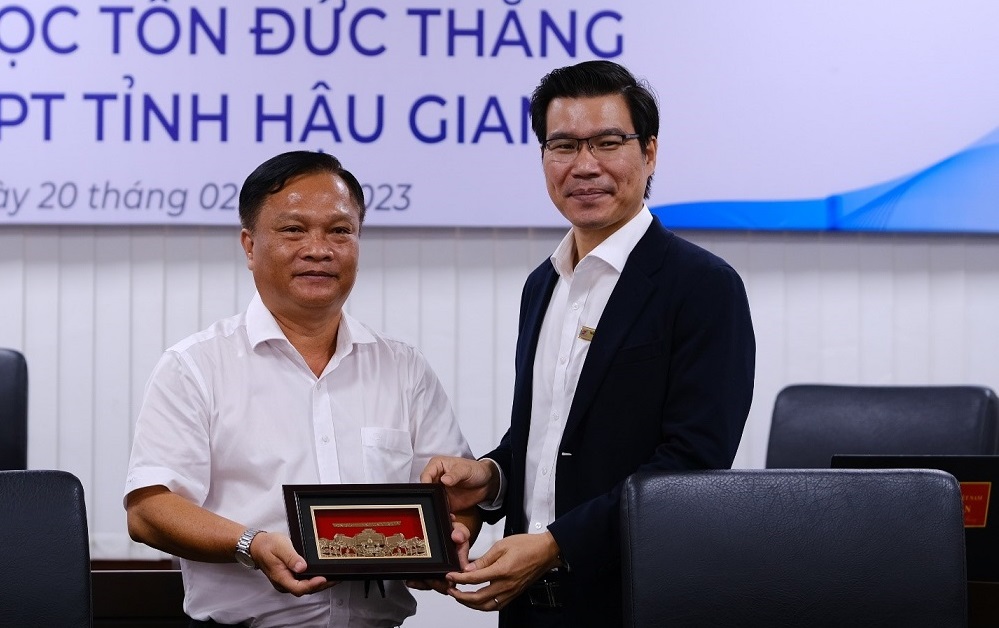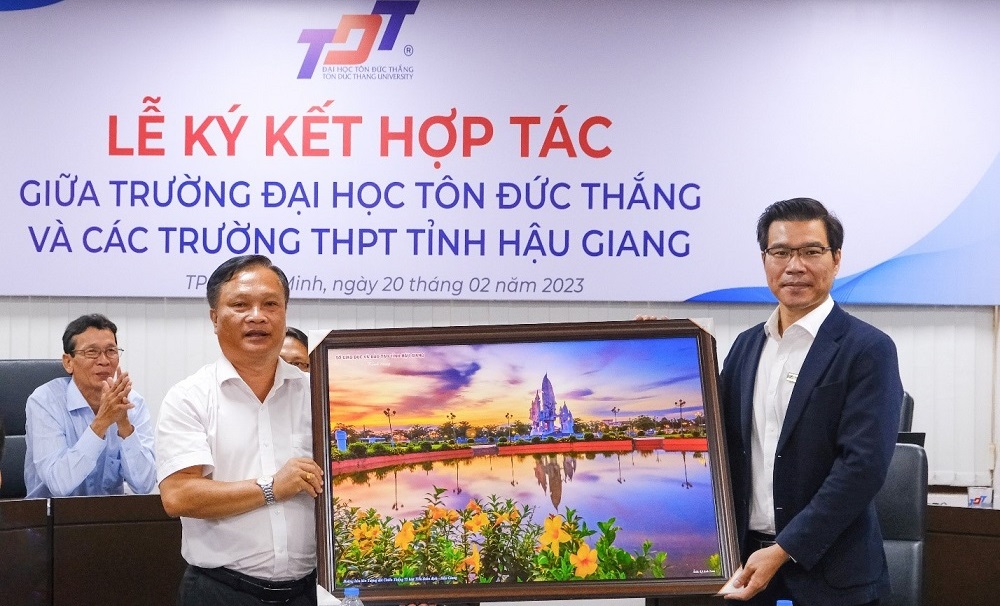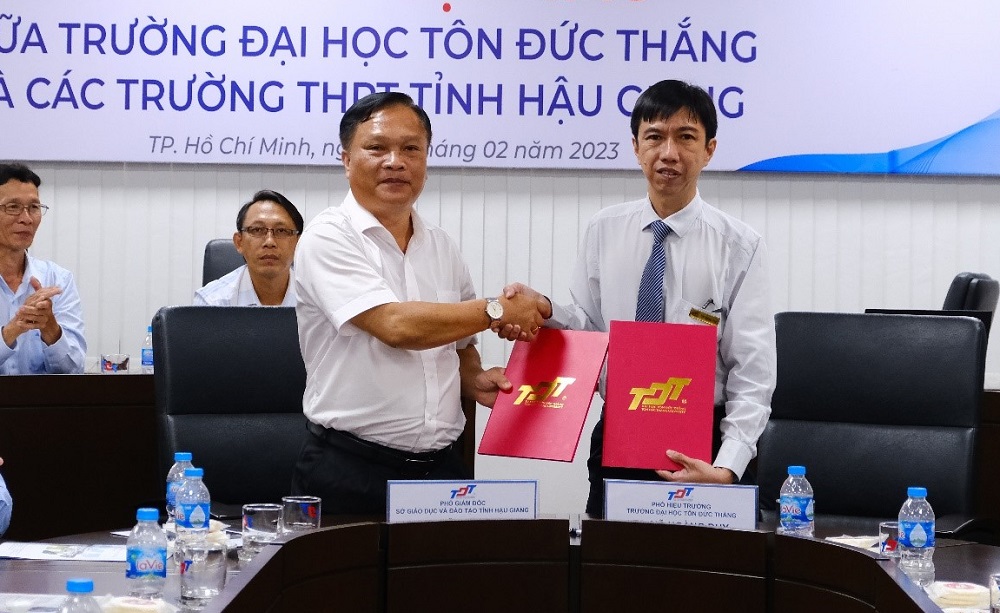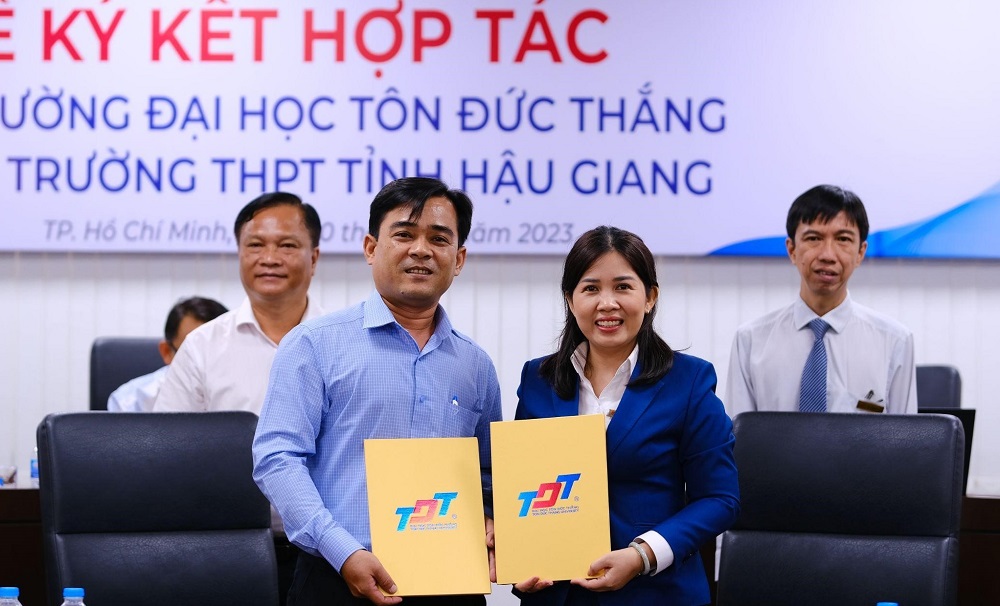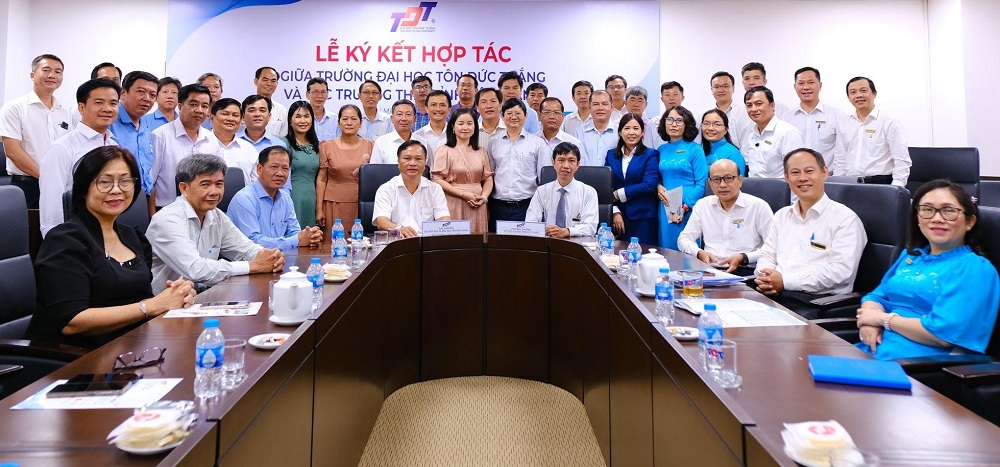 Tags