TDTU - 25/02/2023 - 12:56pm
From February 13 to February 24, 2023, La Trobe University's students (Australia) participated in a short-term course to do research on "Climate change in Vietnam" with TDTU students.
The program has a variety of academic and extra-curricular activities, in which most of the time is spent implementing a research project on climate change in Vietnam, learning about environmental monitoring equipment and designing solutions that adapt to the effects of climate change. In addition, the students also experienced and collected practical data at the Hydrometeorological Station, Ba Ria - Vung Tau and the Sub-Institute of Meteorology, Hydrology and Climate Change; visited historical sites and landscapes in Vietnam, participated in group activities with TDTU students, and other meaningful activities.
 On behalf of the La Trobe University's students, Xavier Francis Santilli shared: "This course has given me many deep impressions of the dynamism and enthusiasm of TDTU students. Thank you for helping us and giving us great experiences when learning about the country and people of Vietnam…"
International student and cultural exchanges take place periodically and continuously at TDTU, contributing to expanding the network of affiliated universities, improving the educational quality of the University and increasing opportunities to acquire new knowledge for learners at TDTU.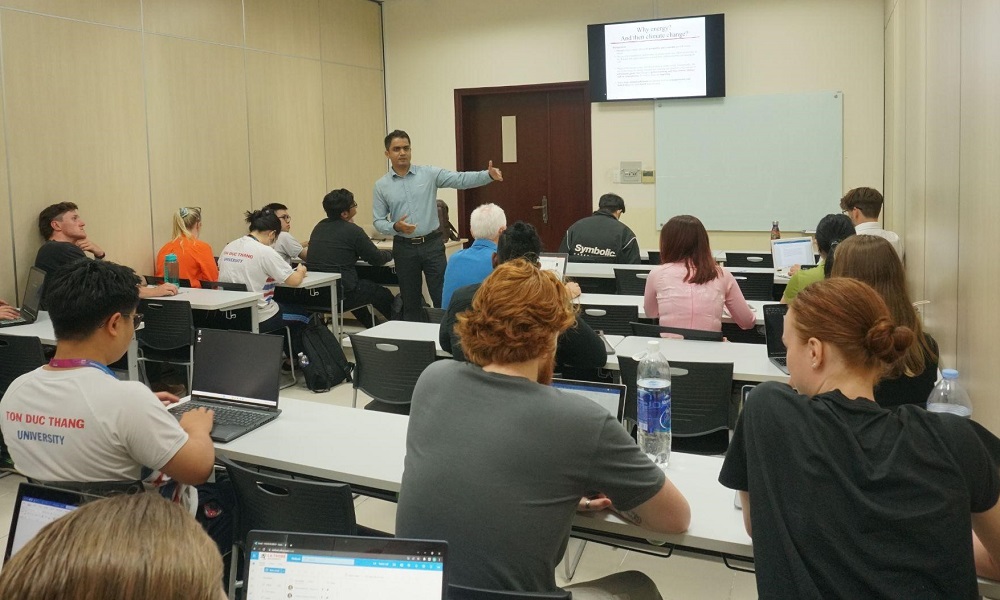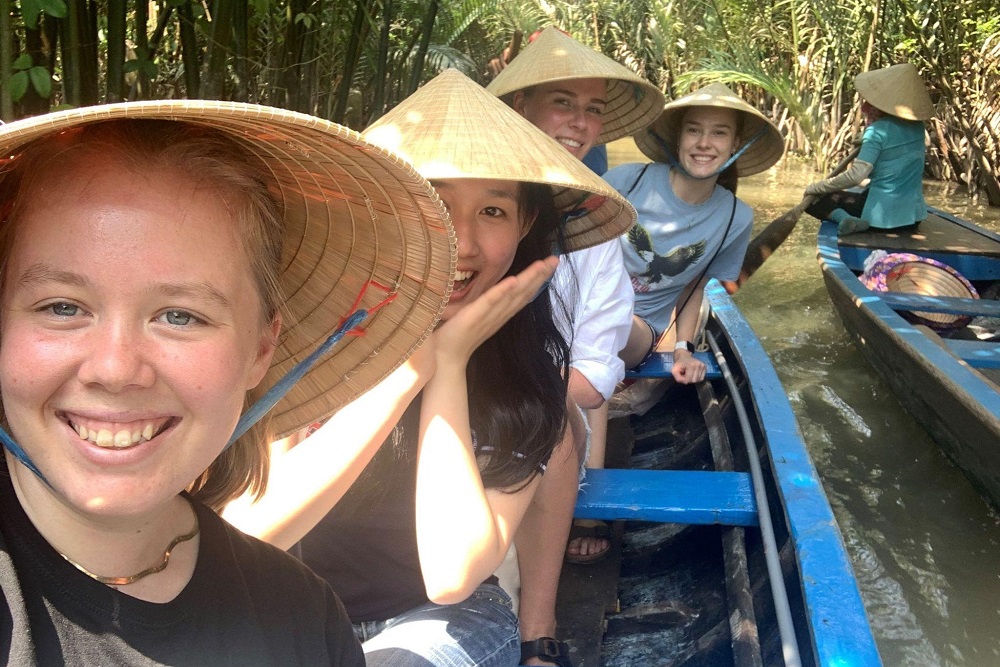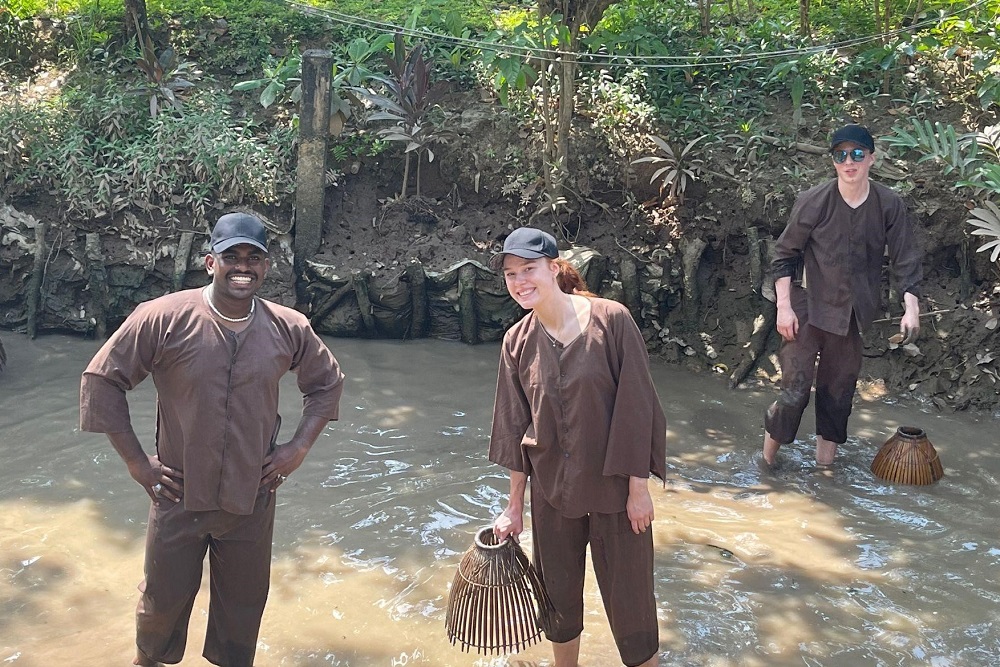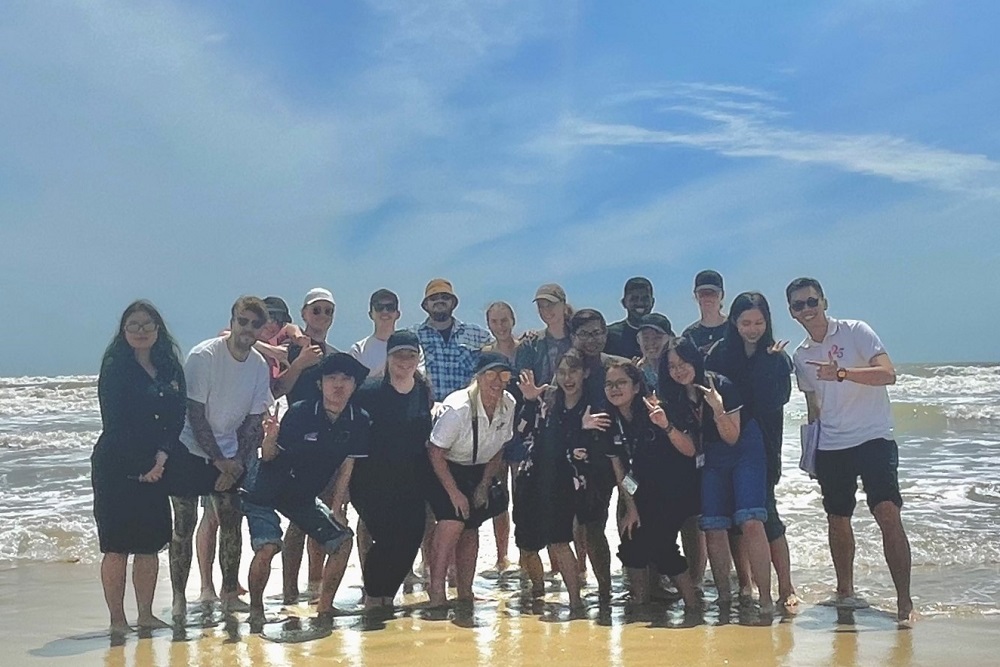 International students having travel experiences in Vietnam.