TDTU - 02/06/2018 - 5:00pm
In the afternoon of May 31st, 2018, Ton Duc Thang University (TDTU) held the Public Lectures of the month with the topic "European Union (EU) in today's world". The presentations are conducted by two well-known speakers: Mr. Bruno Angelet, Ambassador, Head of EU Delegation to Vietnam and Dr. Vítězslav Grepl, Ambassador Extraordinary and Plenipotentiary of the Czech Republic to Vietnam.
TDTU students and lectures are introduced to the history of the formation of the EU; the development of the EU in the present and future context; EU-Vietnam relations and bilateral negotiations on the EU Free Trade Agreement (EVFTA) by Ambassador Bruno Angelet. In addition, Dr. Vítězslav Grepl has delivered an informative talk on the history of socio-economic development of the Czech Republic, in order to help the listeners learn more about a country with differences but still leading European education. And from these, students can find new directions in study, research or can participate in educational programs between TDTU and leading Czech universities such as Tomas Bata University; Technical University of Ostrava, Prague University of Economics, Pardubice University. Lecturers and students who attended the Public Lectues have also exchanged direct talks with our two speakers on immigration, studying and working policies for Vietnamese citizens in EU countries.
A few images from the event: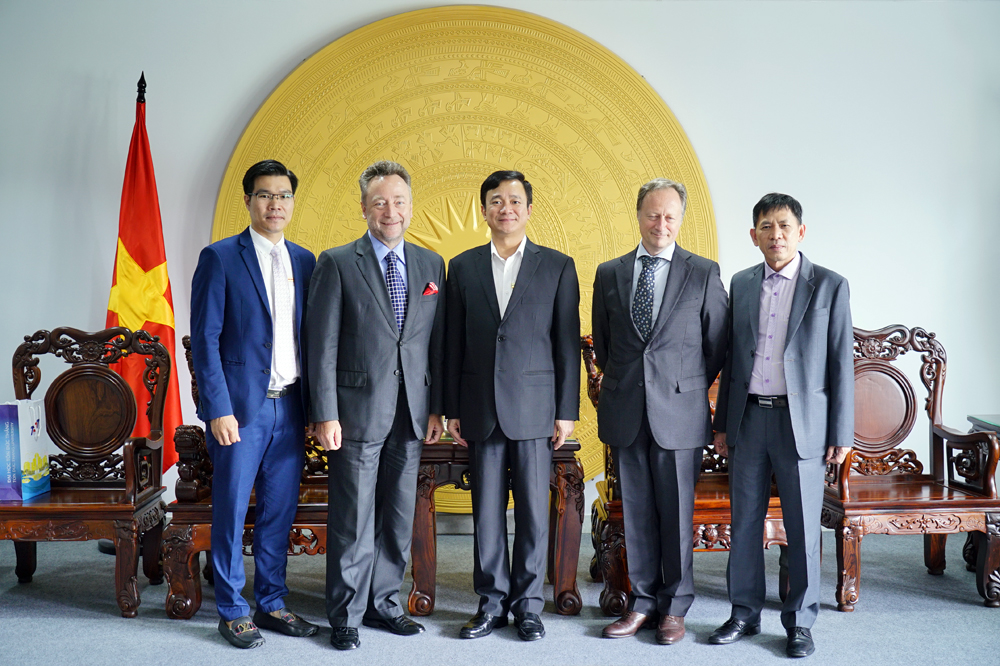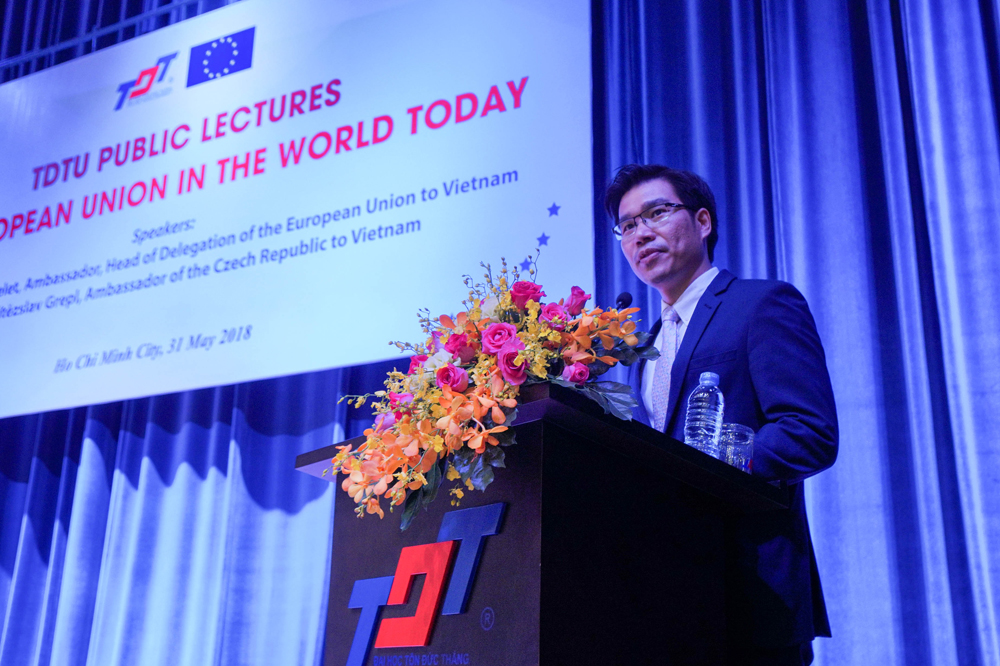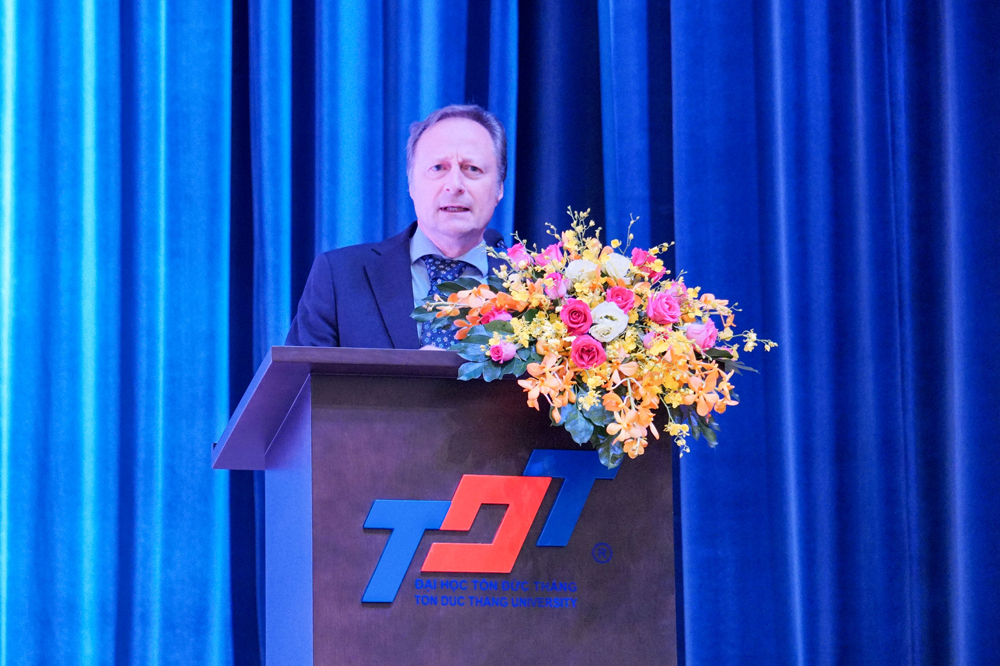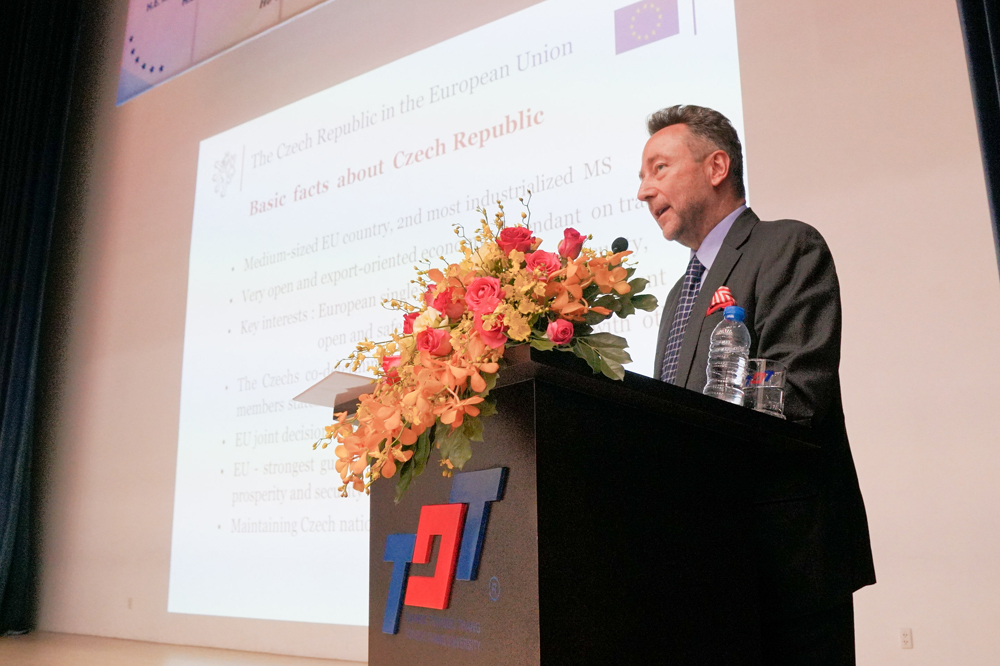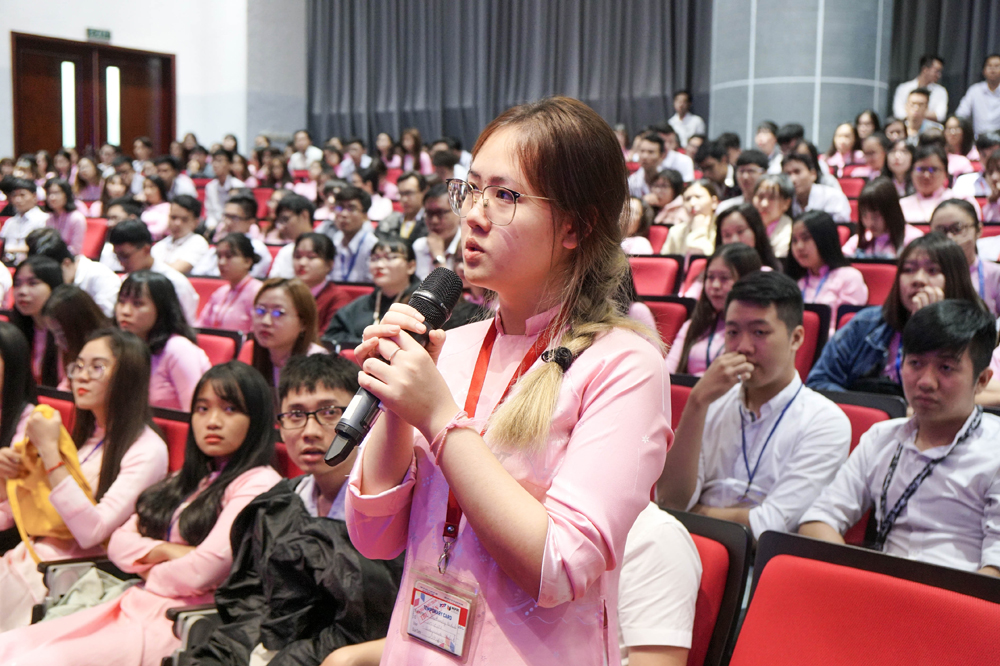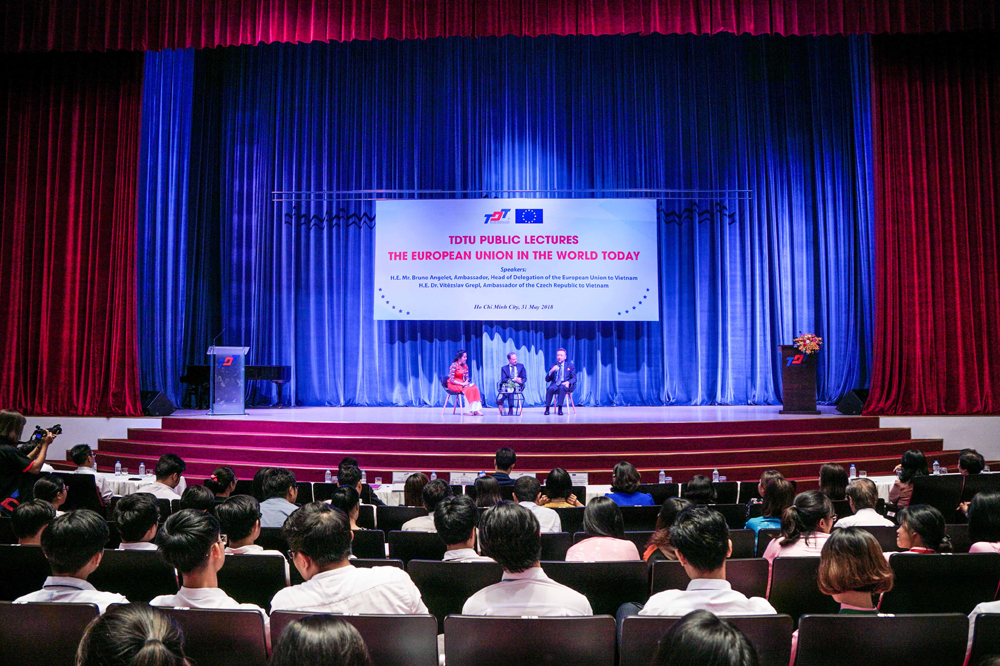 Clip: Link to the video of the Public Lectures in May 2018 "The EU in Today's World""