TDTU - 13/07/2023 - 6:02pm
On July 12, 2023, the Public Lecture in July 2023 was held at Ton Duc Thang University (TDTU) with the topic: "AI and AI in other sciences".
The keynote speaker of the program is Prof. Dr. Sci. Ho Tu Bao - Director of the Data Science Laboratory at the Vietnam Institute for Advanced Study in Mathematics (VIASM); Scientific Director at the John von Neumann Institute of Vietnam National University - Ho Chi Minh City. The professor has more than 40 years of experience in research, teaching, and application of Artificial Intelligence (AI) and machine learning.
There was the presence of Dr. Nguyen Huu Khanh Nhan - Head of the Department for Management of Science & Technology Development; Dr. Dong Si Thien Chau - Dean of the Faculty of Electrical and Electronics Engineering; Dr. Pham Van Huy - Dean of the Faculty of Information Technology together with lecturers, researchers, administrative staff and students from the Faculty of Electrical and Electronics Engineering and the Faculty of Information Technology at the lecture.
During the program, the speaker shared about some recent breakthroughs in AI, especially in scientific research, Prof. Dr. Sci. Ho Tu Bao said: "AI will help people a lot while people are getting more and more data. The application of artificial intelligence in scientific research opens up new opportunities and enhances human understanding in discovering and solving scientific problems". According to the speaker, the application of AI helps researchers quickly exploit, synthesize and analyze data.
TDTU Public Lectures is a series of specific activities of TDTU with the goal of connecting experts, scientists, leaders and businesses with lecturers and students of the University, in order to bring about useful knowledge and information for lecturers, staff and learners.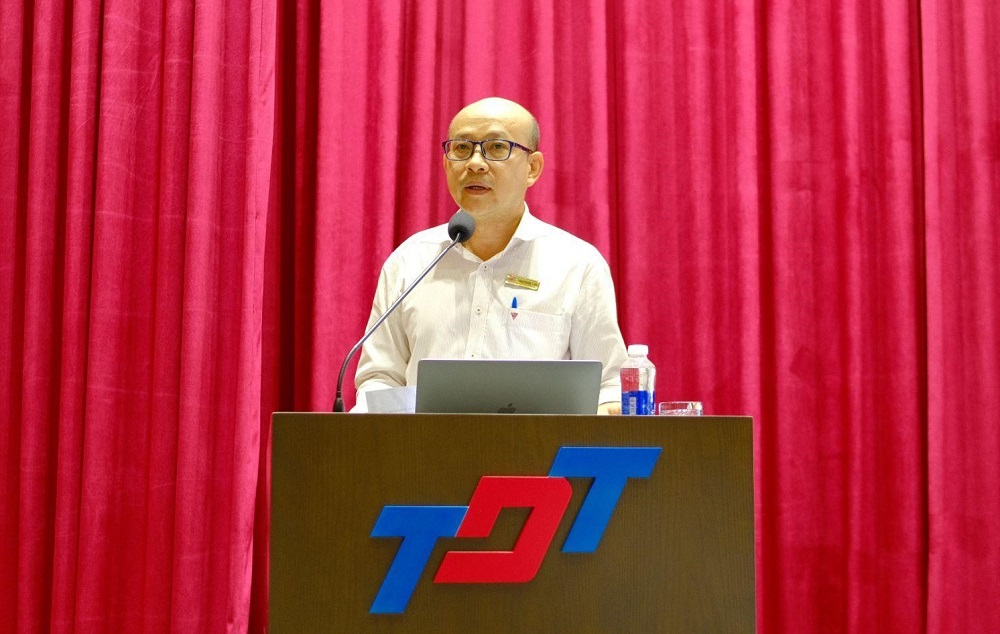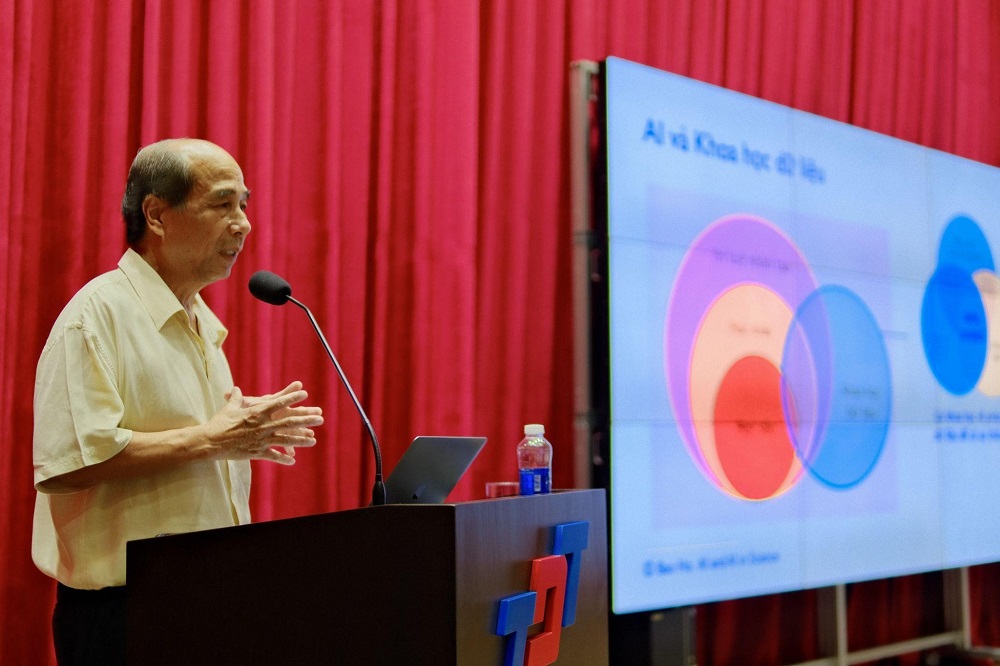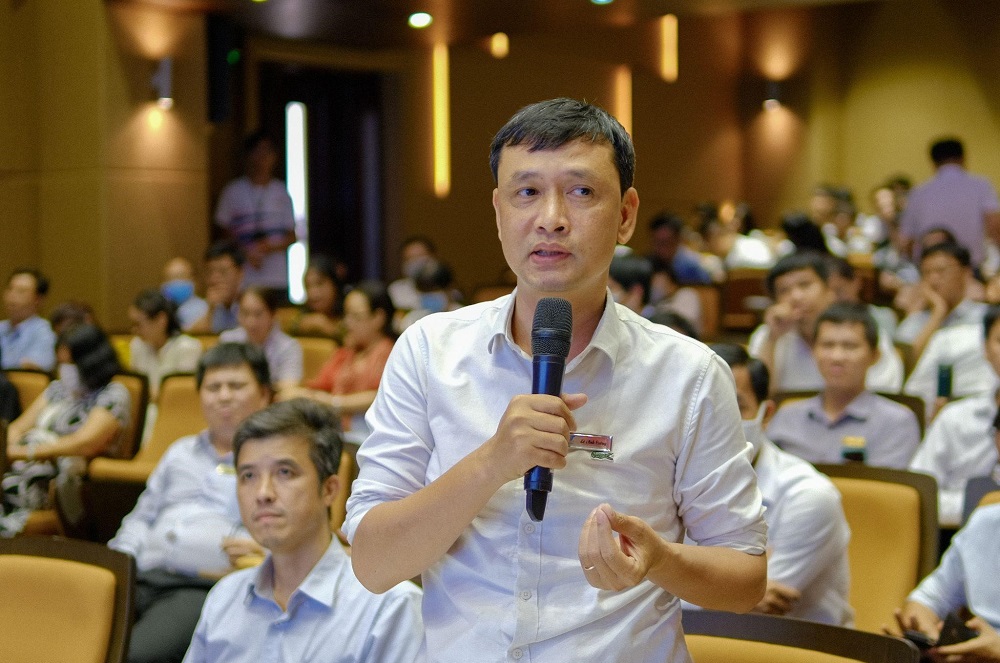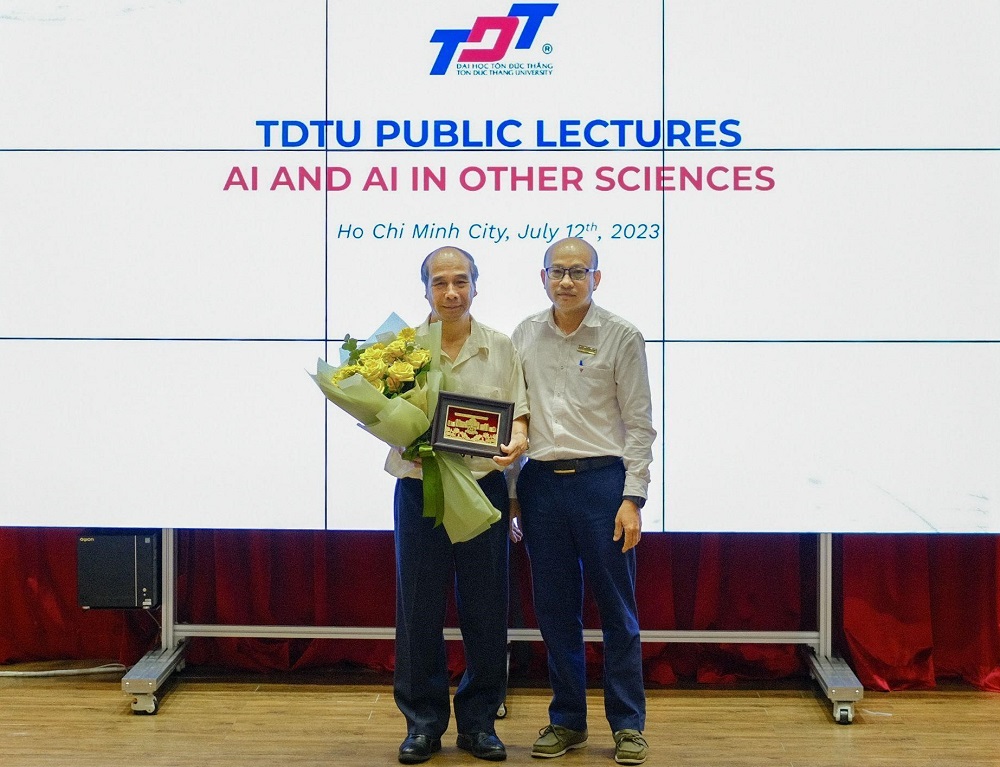 Tags