TDTU - 11/12/2022 - 7:25am
On the morning of December 9, 2022, the Opening ceremony of the English Scholars Beyond Borders - Ton Duc Thang University International TESOL Conference 2022 (ITC 2022) themed "Envisioning Possibilities" took place at Ton Duc Thang University (TDTU).
The conference, which took place during December 9-10, 2022, was co-organized by TDTU and English Scholars Beyond Borders, and brought together nearly 150 professionals, experts, lecturers, researchers and graduate students in the field of English language research - teaching at universities and research institutes of more than 10 countries and territories worldwide including the USA, the UK, Turkey, South Africa, Oman, UAE, Taiwan, Japan, Serbia, India, Vietnam, etc.
Speaking at the Opening Ceremony, Dr. Vo Hoang Duy, the Vice President of TDTU, expressed a deep gratitude towards scientists, sponsors, leading experts in the field of languages for their interest and participation in the Conference, and also confirmed that TDTU always gives priority to and is ready for training and research cooperation activities with prestigious universities in the world, especially in the field of global language research and development.
Prof. Tharwat El-Sakran - Lecturer at the American University of Sharjah shared: "The use of English in the current context is extremely necessary for all citizens around the globe, especially for lecturers and students who are engaged in teaching and learning the language. This not only helps people communicate with the world, but also contributes to the development of linguistic thinking, and insights into the cultural identity of each country."
The ITC 2022 affirms the reputation of TDTU in research and development of advanced training models, by attracting TESOL experts from all over the world to participate and share interdisciplinary and multidisciplinary topics related to pedagogy, materials, research, networking and professional development, supporting and inspiring creativity in the English language teaching profession now and in the future. It is worth noting the reports on the potentials and challenges in research and teaching English, the method of using English actively in the classroom, application of language games to academic programmes and idea development through academic English writing.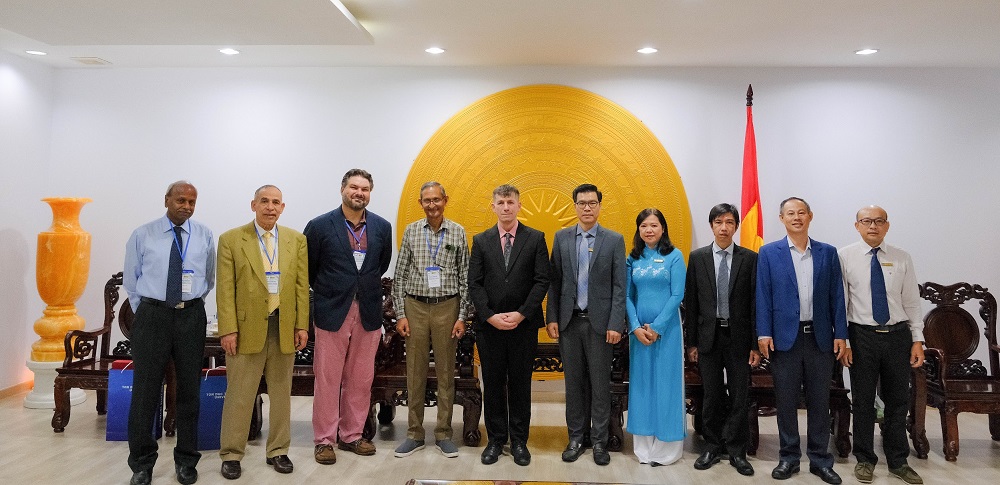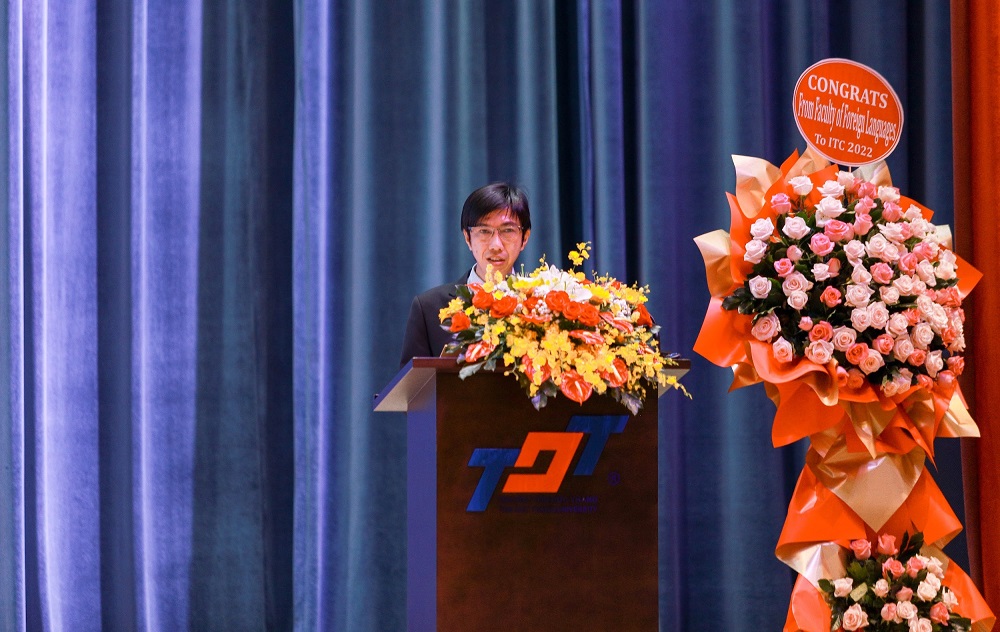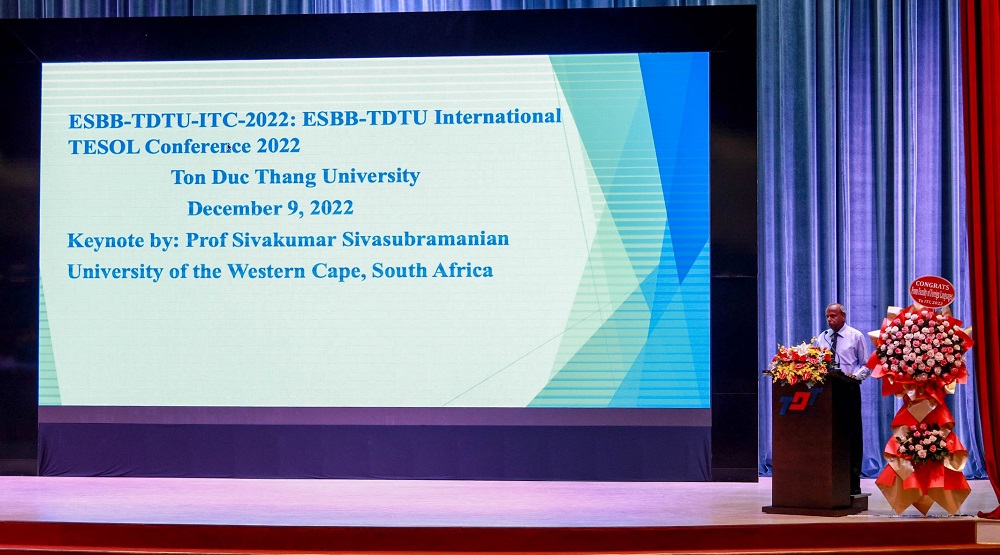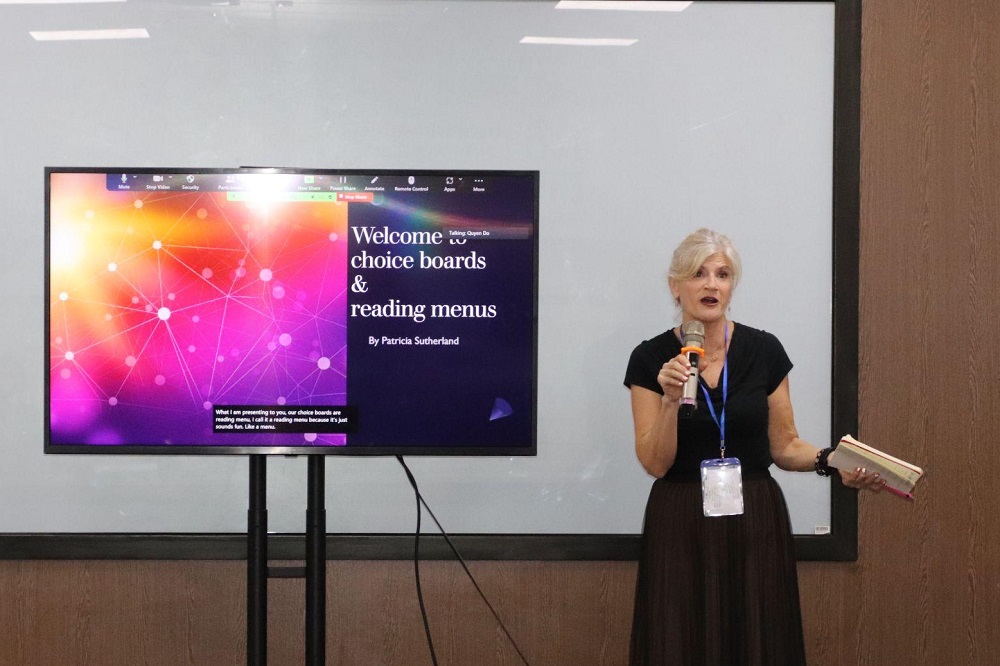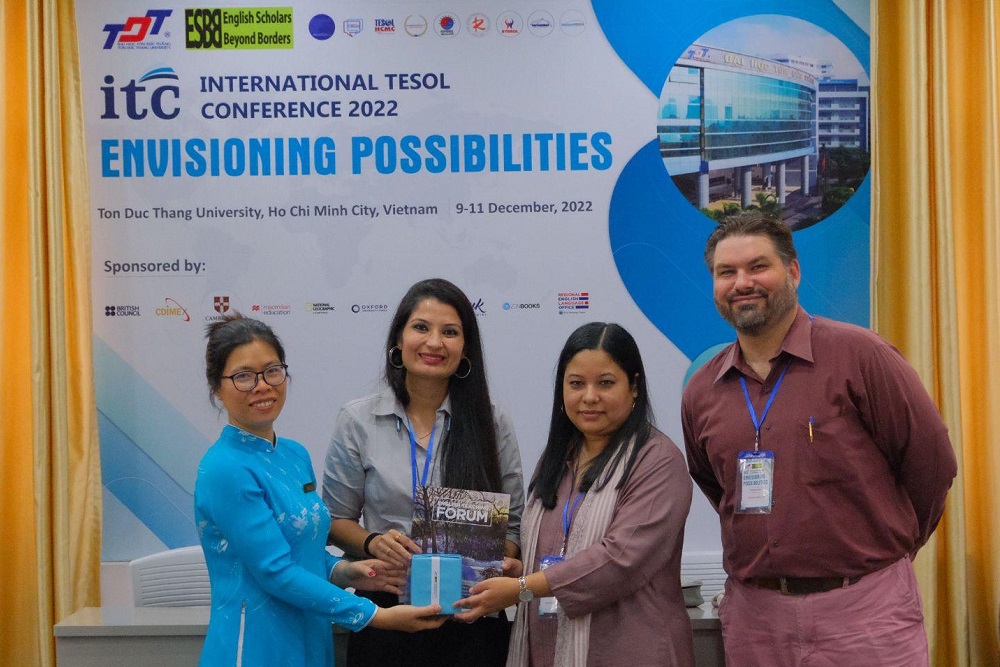 Experts taking part in presentation, discussion and exchange.
The 7th AETA Conference at Ton Duc Thang University: here