TDTU - 15/03/2023 - 7:41am
After the "intense" matches of the qualifiers in 5 regions across the country, the opening ceremony of The Vietnam Student Football Tournament, Café de Mang Den Cup 2023, was officially held at TDTU Stadium on March 11, 2023.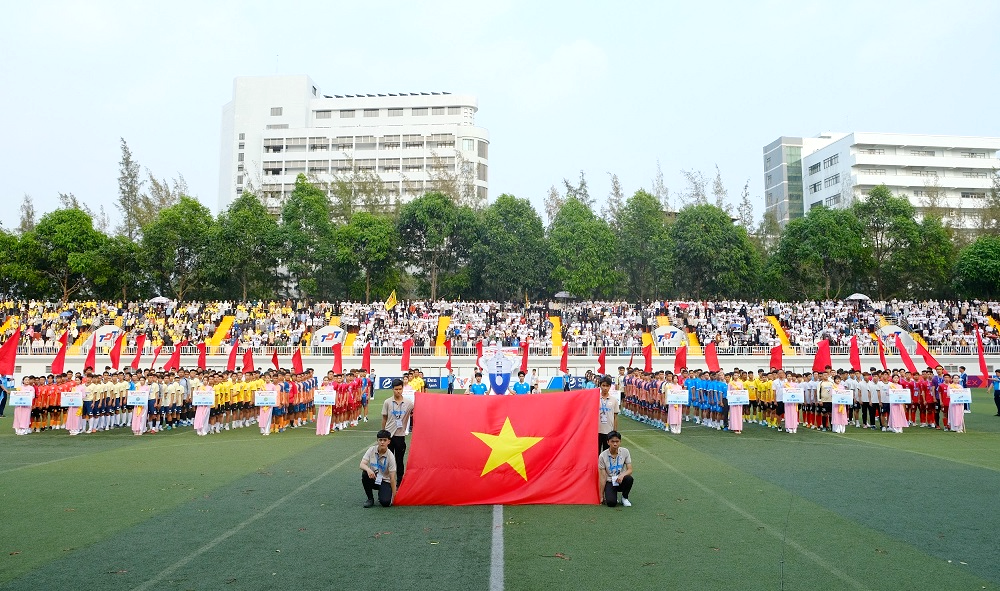 Journalist Nguyen Ngoc Toan, Editor-in-Chief of Thanh Nien Newspaper and Head of the Organizing Committee of the tournament, sent greetings to 12 excellent teams for having won the tough qualifying rounds and expected the spirit of "Play nice – Win well – Cheer well".  All the teams will do their best to give the audience top-notch matches and compete with noble sportsmanship.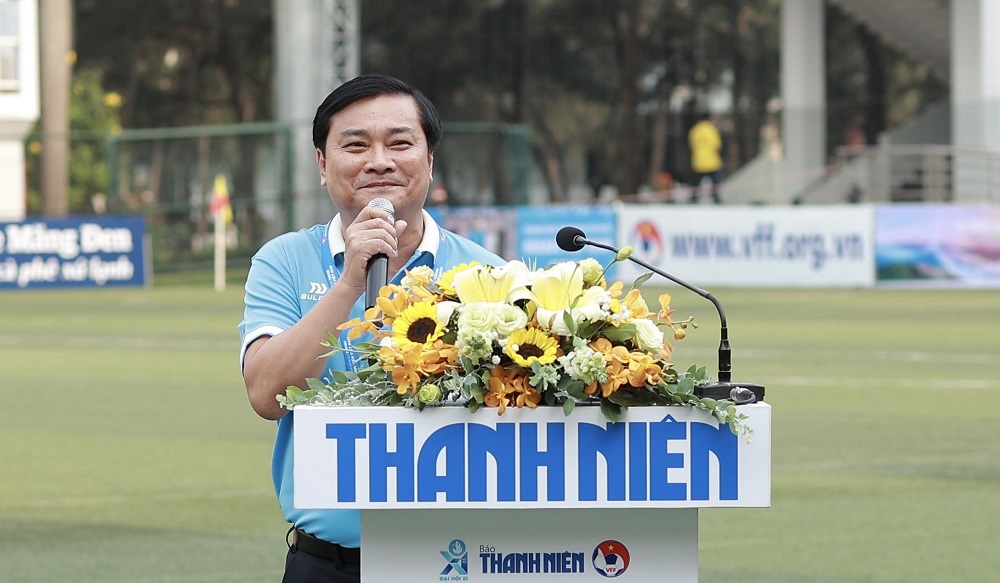 The final round will take place from March 11 to March 26, 2023. The 12 teams are divided into 3 groups and the eight most excellent teams (two teams in each group, and two teams calculated by their performance) will advance to the quarterfinals in knock-out matches.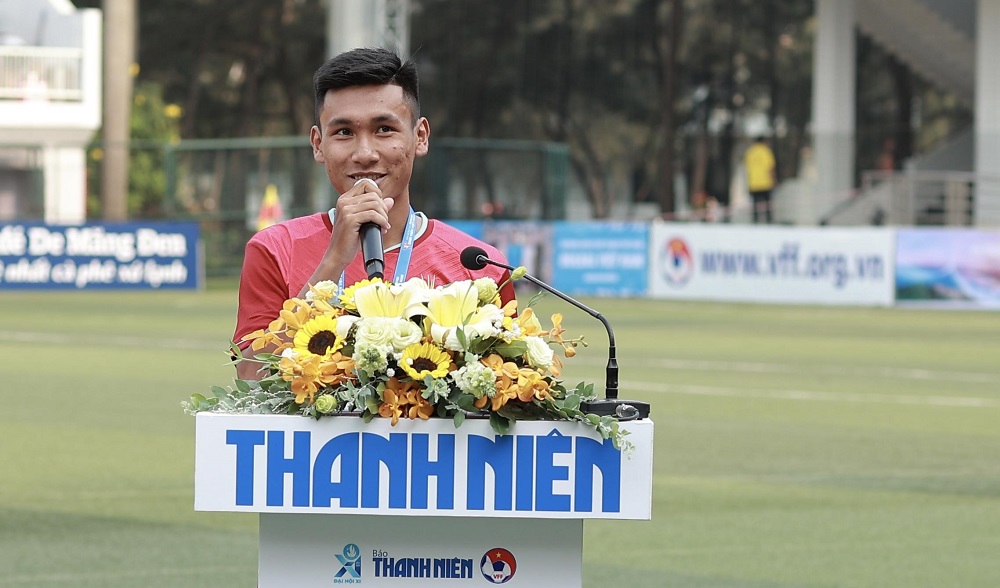 Right after the opening ceremony, the first match took place between the home team - TDTU and Tay Nguyen University team. After 90 minutes of dramatic play, the home team excellently defended the goal and finished with an impressive score of 4:0, contributing to assert their "weight" with the remaining rival teams in the tournament.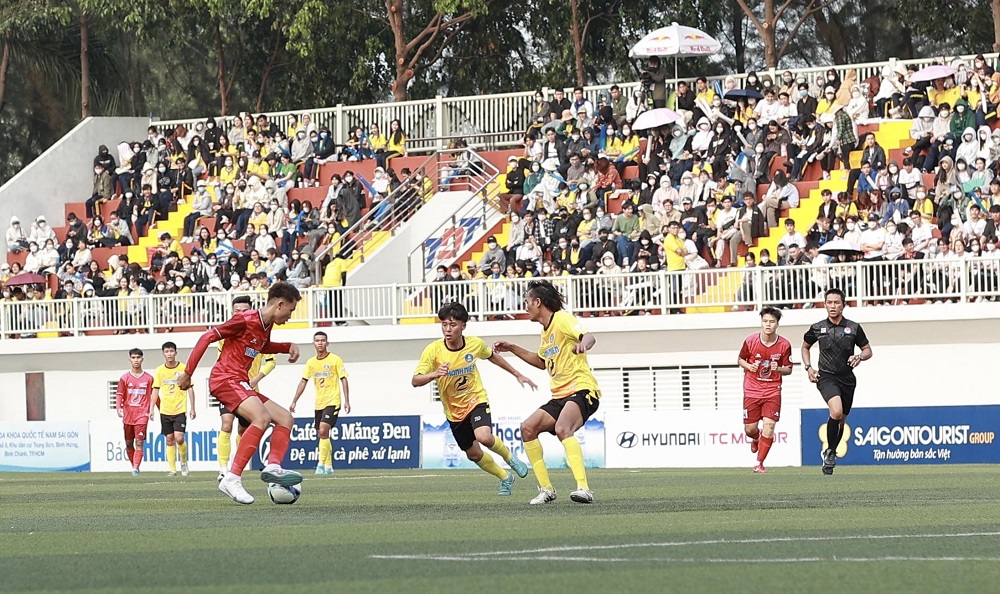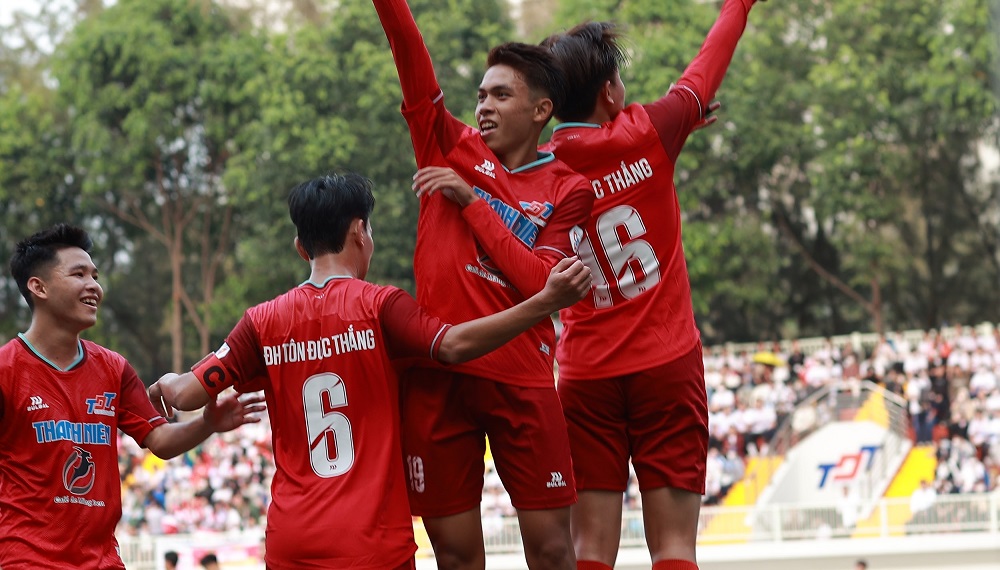 In order to ensure the tournament was held successfully, TDTU cooperated with the Organizing Committee to equip lights, speakers, and wi-fi system to best serve the matches, and at the same time made a separate training schedule for other teams to familiarize themselves with the field before the official matches start.
Put into use since 2013, Ton Duc Thang University stadium is considered one of the largest and most modern stadiums located on the campus of a university in Vietnam. The football field is invested and built according to 2-star FIFA standards, with a capacity of more than 7,000 seats, not only helping students and lecturers of the University to practice physical training, but also contributing to exploiting and fostering young talents through national and international sports tournaments held right on the University's stadium.