TDTU - 16/07/2022 - 8:10am
On the morning of July 14, 2022, the Faculty of Law - Ton Duc Thang University (TDTU) held the 7th Anniversary Celebration (July 14, 2015 - July 14, 2022) with the participation of leaders of the University, representatives of units, lecturers, staff, students, alumni and representatives of friendly businesses of the Faculty.
The Faculty of Law was established on July 14, 2015. Seven years is a period of strong development of the Faculty in terms of training scale, human resources and organization with three Departments, including Civil and Economic Law, Criminal Law, and International Business Law with a team of enthusiastic lecturers along with the cooperation of many reputable domestic and foreign experts and lawyers.
Opening the ceremony, Dr. Nguyen Ngoc Son - Head of the Faculty welcomed the lecturers and alumni back to visit the University and congratulated the 7th founding anniversary of the Faculty; at the same time, recognized and praised the contributions of the lecturers, staff, experts, officials, lawyers, and friendly partners who have been collaborating and supporting the Faculty and generations of students.
On this occasion, the Alumni Association of the Faculty was also established and launched to facilitate exchanges, cooperation and sharing among generations of students, contributing to the formation of the Faculty's learning and research community and the overall sustainable development of the University. The signing ceremony of cooperation with friendly businesses was also conducted to expand the cooperation network of the Faculty, helping students have more opportunities to find and approach job opportunities after graduation.
In addition, the talk show "Safety in Cyberspace - Law and Practice" was held to help students become aware of risks in cyberspace and foster effective working skills in the 4.0 environment.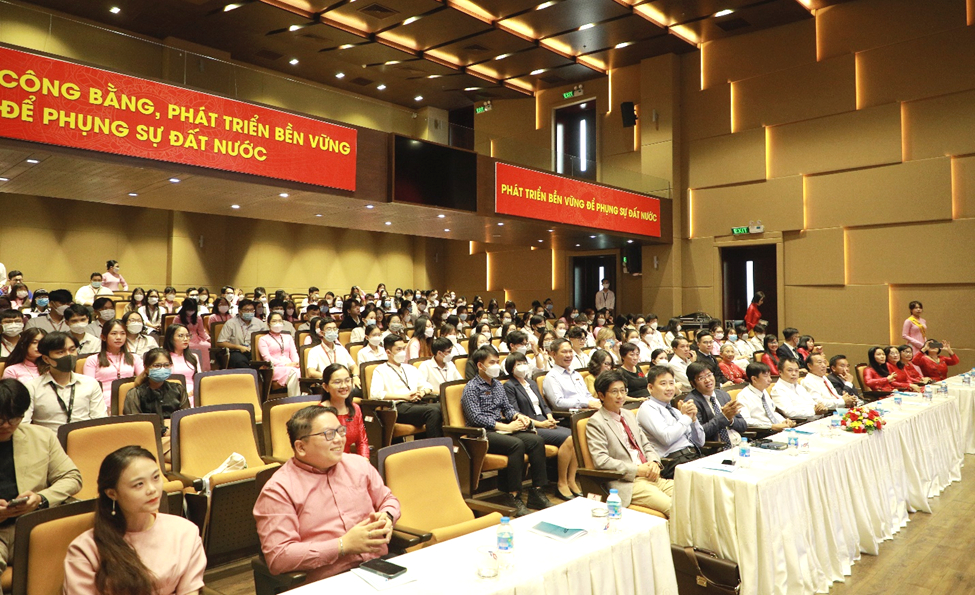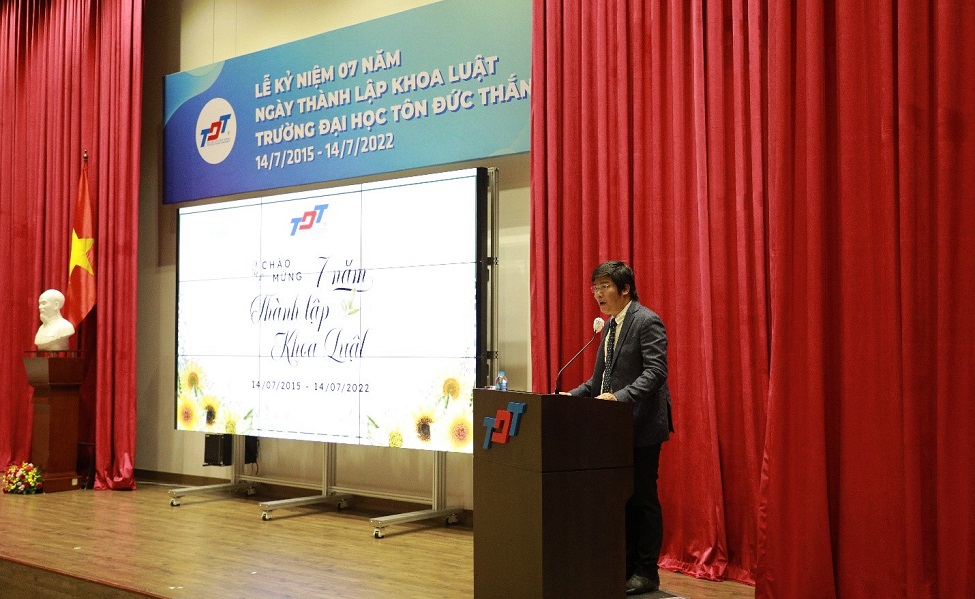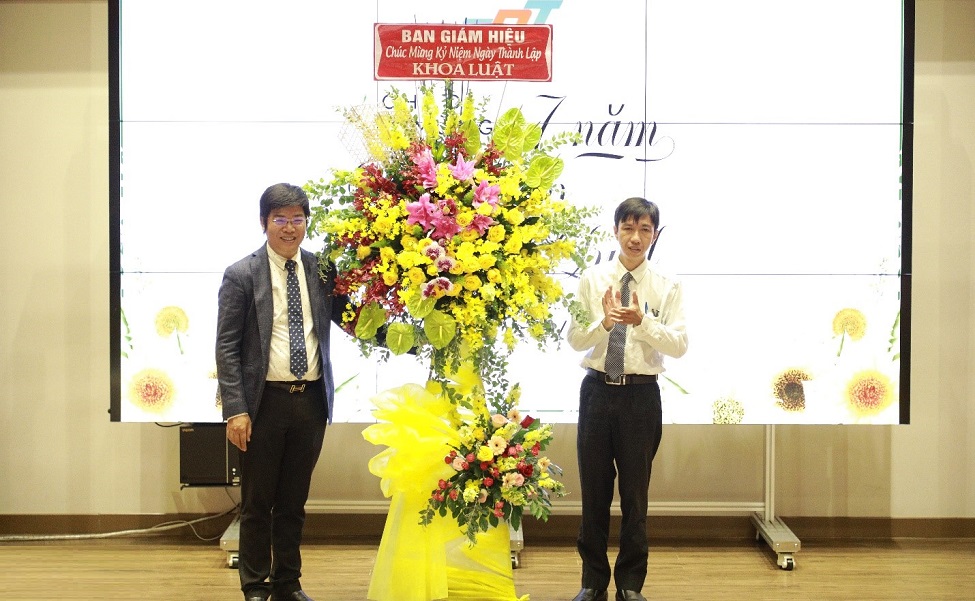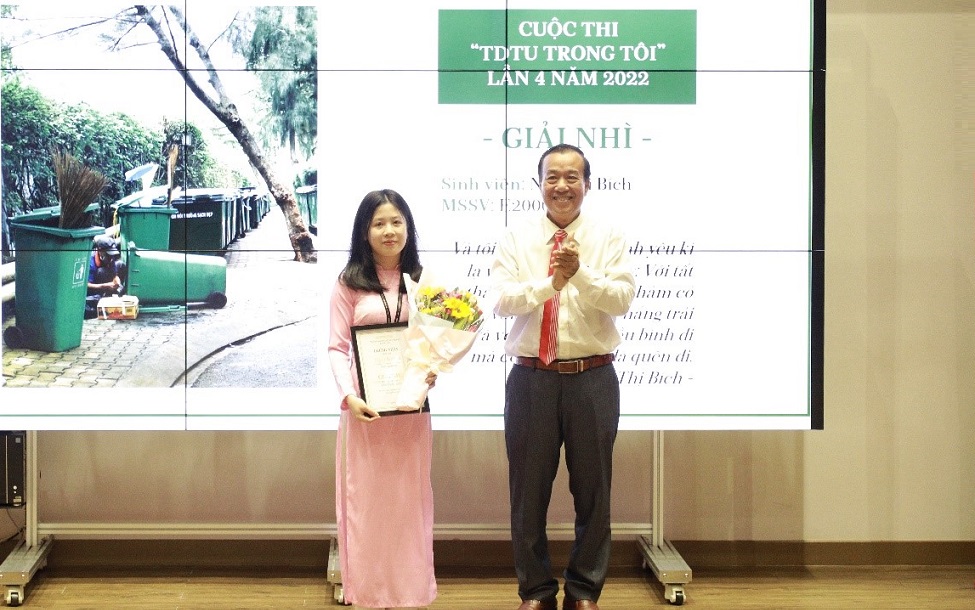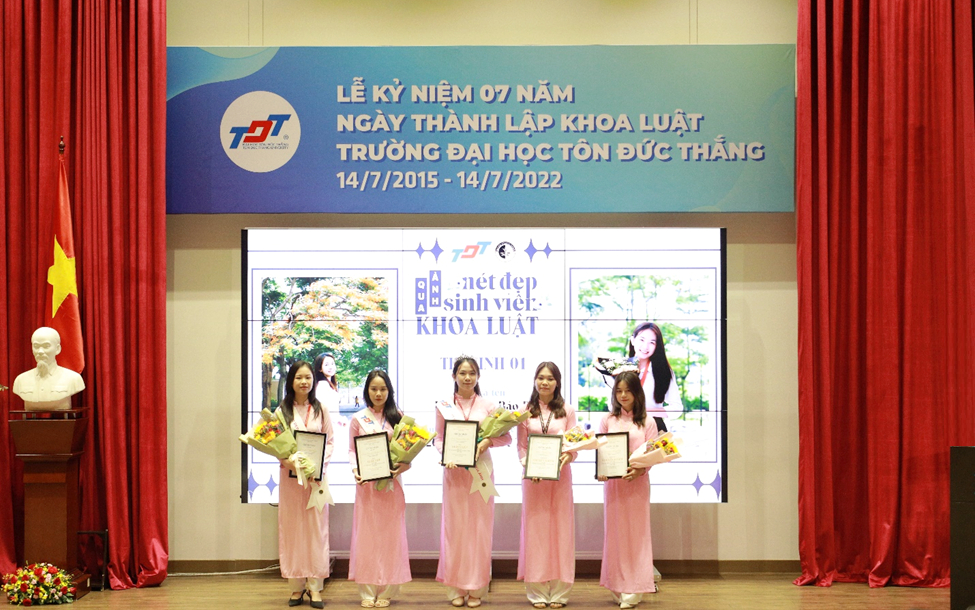 Awarding the writing contest "TDTU in me" and the photo contest "The beauty of the Faculty of Law's students".