TDTU - 28/03/2023 - 3:25pm
Joining the joyful atmosphere of all union members and young people across the country trying to gain emulative achievements to celebrate the 92nd anniversary of the founding of the Ho Chi Minh Communist Youth Union (March 26, 1931 - March 26, 2023), the Youth Union and Student Association of Ton Duc Thang University (TDTU) organized and participated in many meaningful activities. These activities brought a special impression to the union members and youth of the University.
In the past Youth Month, the Youth Union and Student Association successfully ran the "Journey to the source" for TDTU students to visit and learn more about the Saigon - Gia Dinh Party Committee Base, Nguyen Thi Dinh memorial area, contributing to strengthen our traditional education and the heroic history of the nation, forging more patriotism and raising the spirit of serving the country in each person.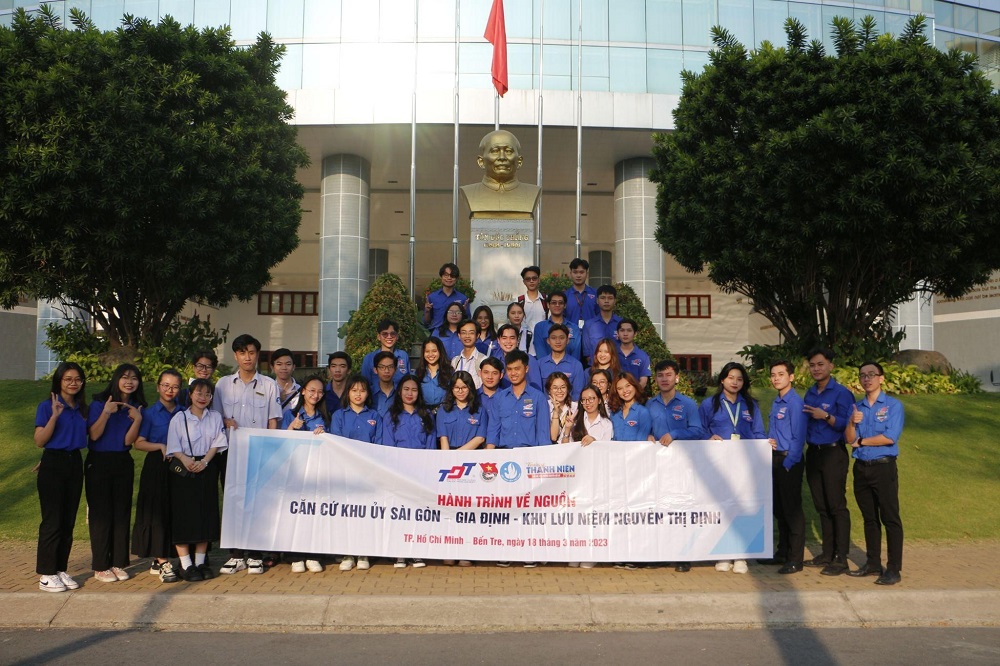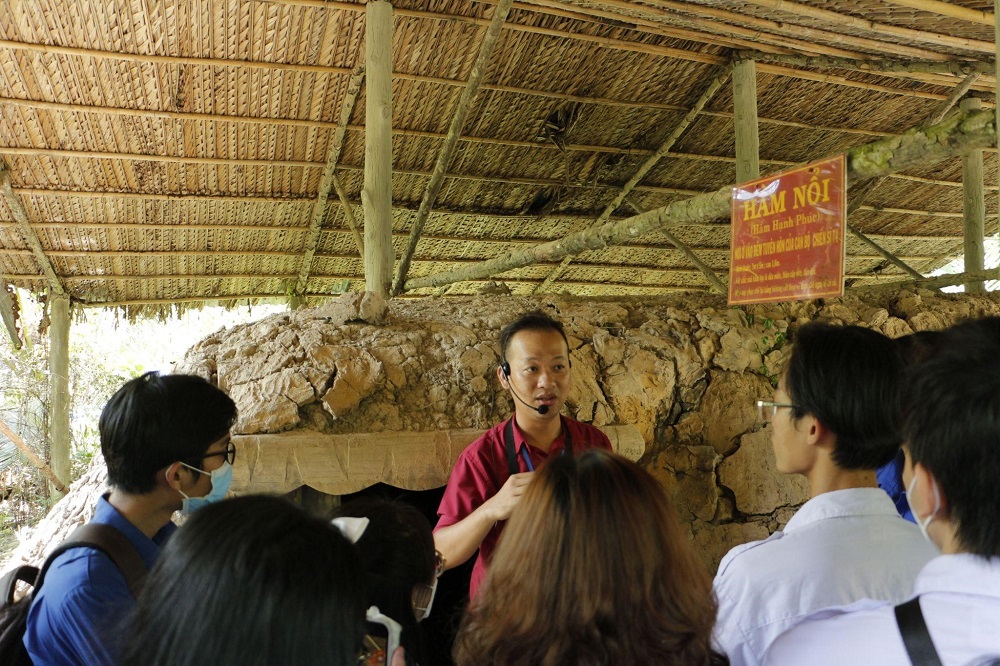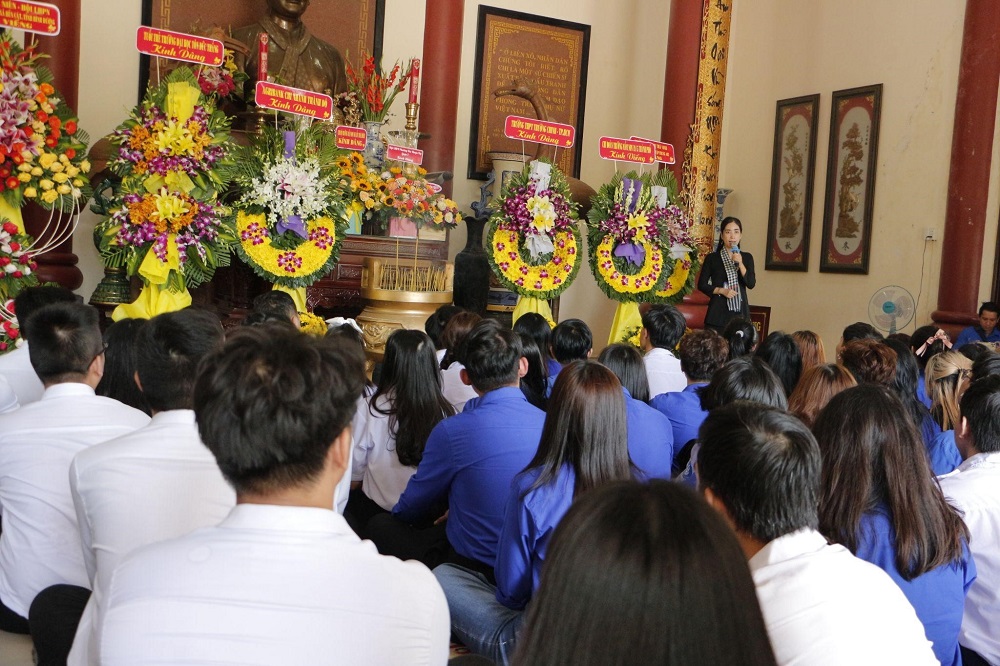 Besides, many other typical activities such as propaganda to reduce and recycle plastic waste to cleaning up the beautiful landscape on campus. In addition to these activities, the workshop on fire prevention and fire-fighting skills was organized, and joint agreements were signed with PC07 Union, to provide training on safe driving, launch a traffic safety coordination team, and set up a mock trial to deal with traffic safety violations. These activities have attracted a positive response from the majority of students.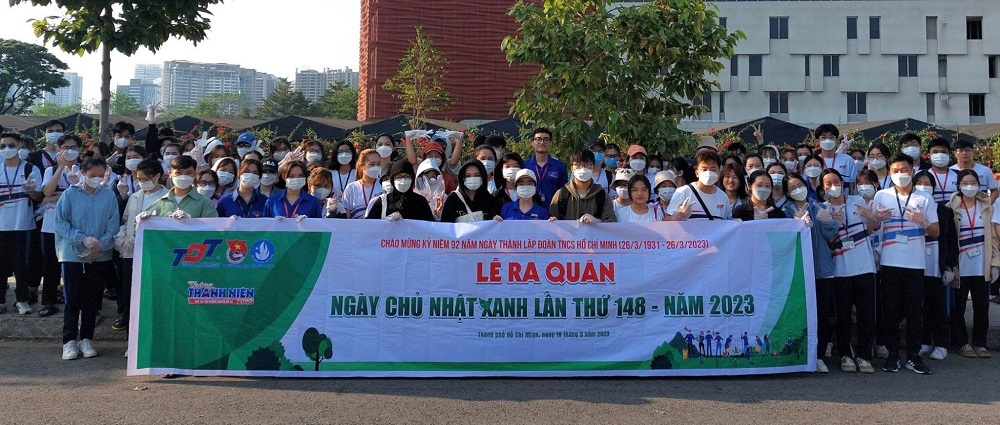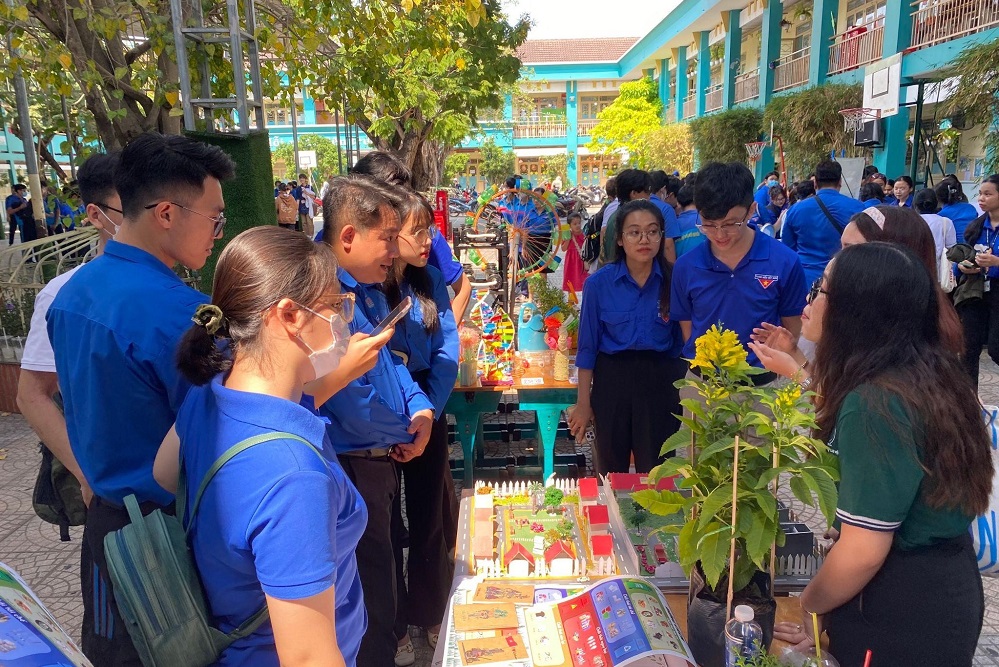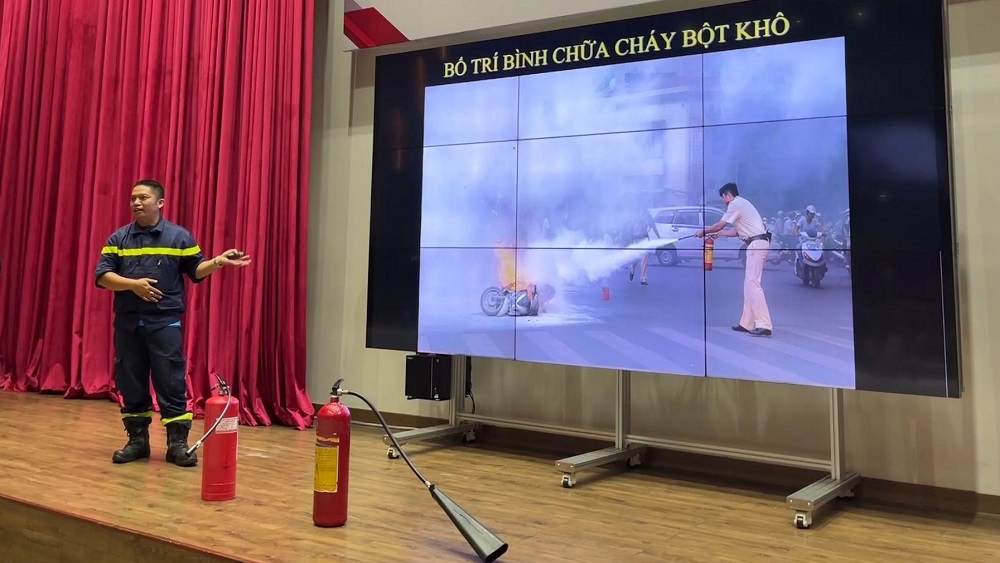 On this occasion, the Youth Union solemnly held a ceremony to celebrate the 92nd founding anniversary of the Ho Chi Minh Communist Youth Union in order to review the glorious tradition of the Union, and commended the Union members for their active contributions to the Union's work and youth movement at the University for the academic year 2021 – 2022. In addition to all this, scholarships were awarded to union members and young students with high academic achievements, awarding the list of elite union members to the Party to foster and summarize the Spring Volunteer Campaign 2023.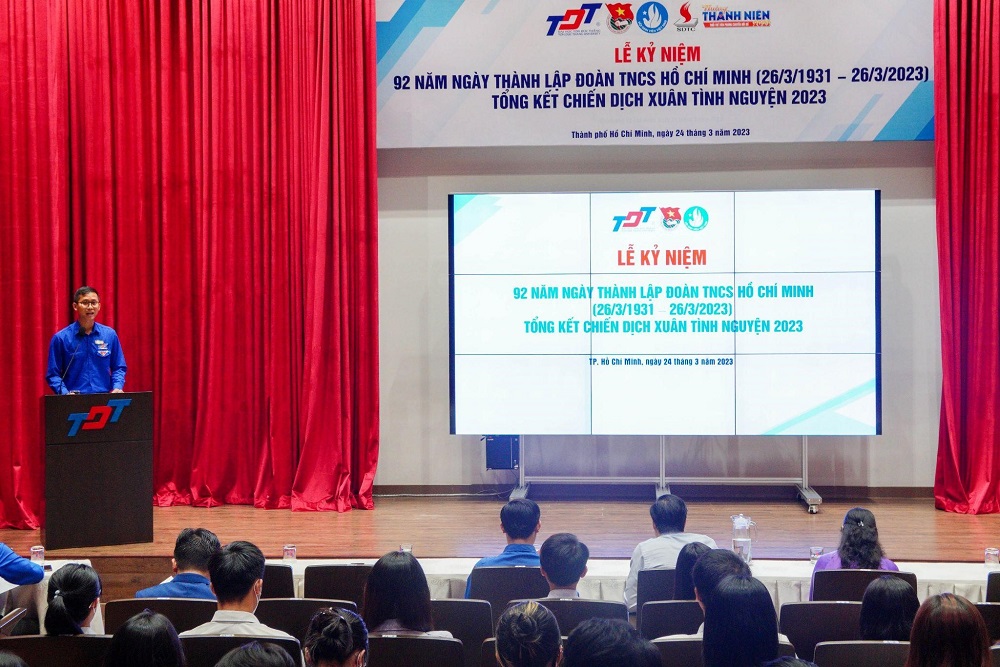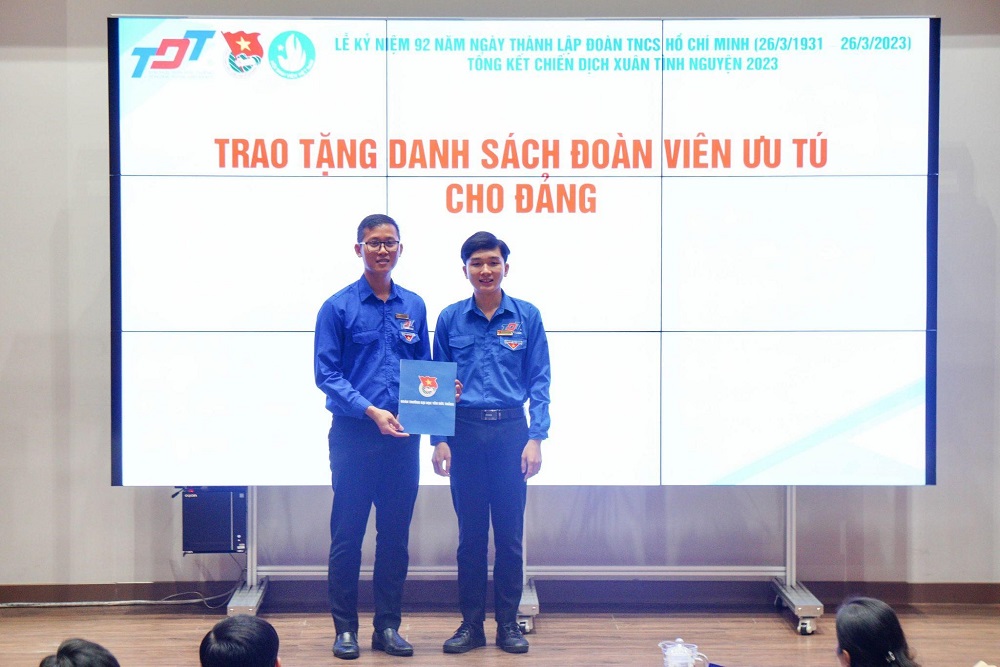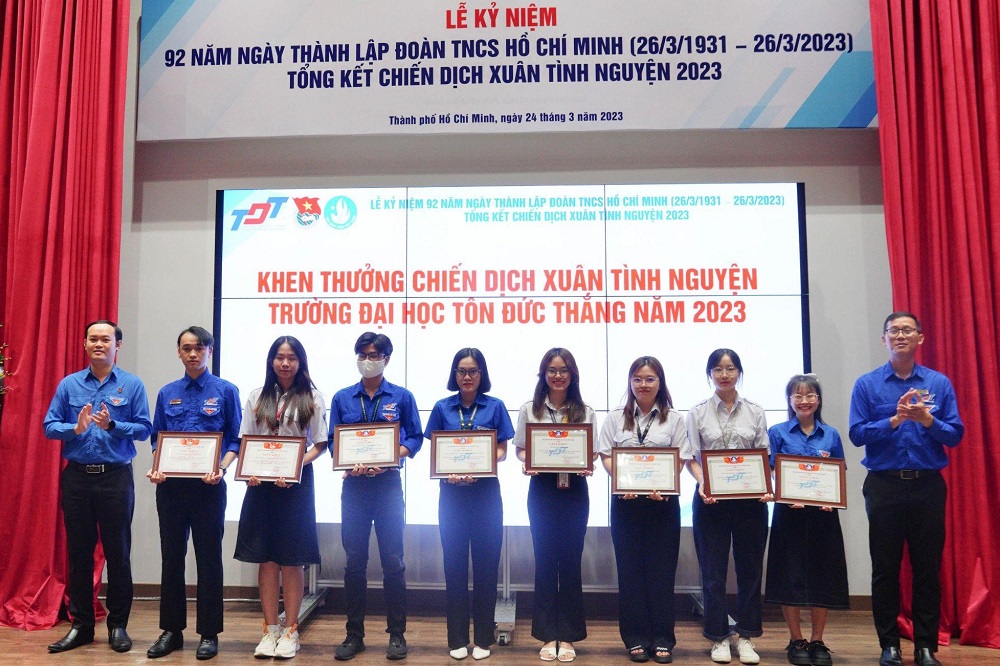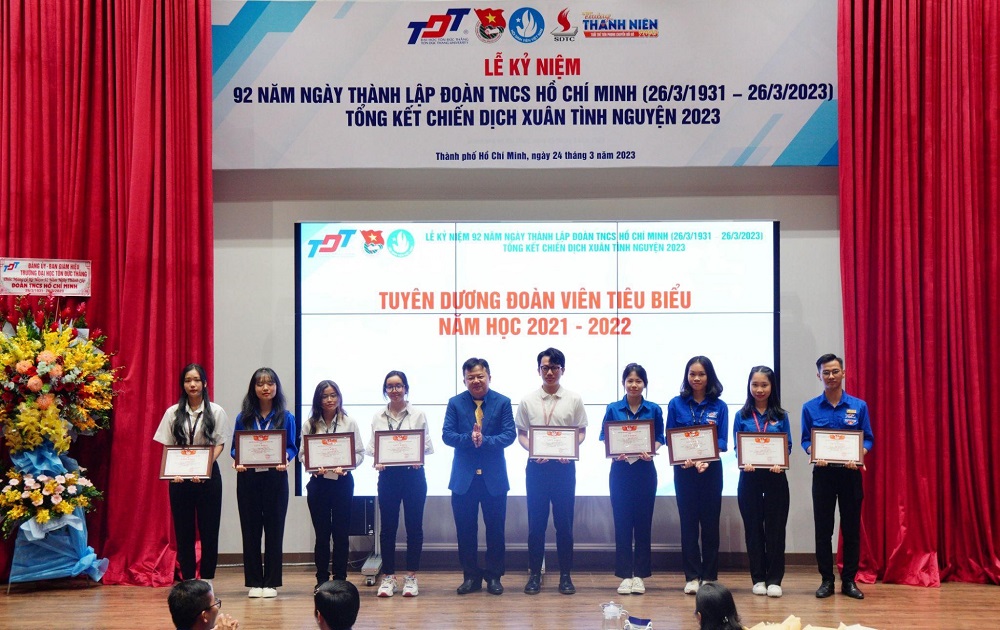 During the past year, the Union's work and the youth movement of the University have always been one of the core roles in education, fostering ideas and developing students' capacity. This influential work has created a healthy and humanistic environment for all students and union members. TDTU youth have promoted the spirit of youthful enthusiasm, and continue to make efforts to dedicate and serve the common interests of society.
Tags