TDTU - 22/09/2022 - 7:15am
On the morning of September 21, 2022, the 7th International Conference on Finance and Economics - ICFE 2022 was opened at Ton Duc Thang University (TDTU). The conference is co-organized by TDTU and partner universities and associations including Prague University of Economics and Business (Czech Republic), Emlyon Business School (France), Dongguk University (Korea), Tomas Bata University in Zlín (Czech Republic), Sales & Marketing Executives International - SMEI (USA).
ICFE 2022 takes place in 2 days from September 21 to September 22, 2022. This is an event in the series of activities to celebrate the 25th founding anniversary of the University (September 24, 1997 - September 24, 2022).
In the opening speech, Assoc. Prof. Dr. Pham Thi Minh Ly - Dean of TDTU Faculty of Business Administration and Co-Chair of the conference shared: "ICFE 2022 is an international forum for scholars around the world to share their latest research related to economic development in the post-pandemic period. This is not only an academic activity in the development strategy to turn TDTU into a research university, but also a meaningful event to celebrate the 25th founding anniversary of the University."
ICFE 2022 has attracted the attention and participation of many scientists, experts, PhD students, managers, businesses from countries and territories such as the USA, UK, France, Canada, Australia, Netherlands, Czech Republic, Spain, Korea, Taiwan, China, India, Sri Lanka, Malaysia and Vietnam. The excellent researches of the conference are peer-reviewed and prioritized for publication in the Journal of Vacation Marketing (Web of Science) and Central European Business Review (SCOPUS).
Following the success of the 6 previous conferences, ICFE 2022 continues to be a place for scientists to update information and share theoretical and practical research results in the fields of Administration, International Business, Marketing, Economics and Finance as well as experiences and policies for economic development and crisis management. The conference devoted a discussion session on the tourism, restaurant and hotel in order to find solutions to recover the field in the post-pandemic period.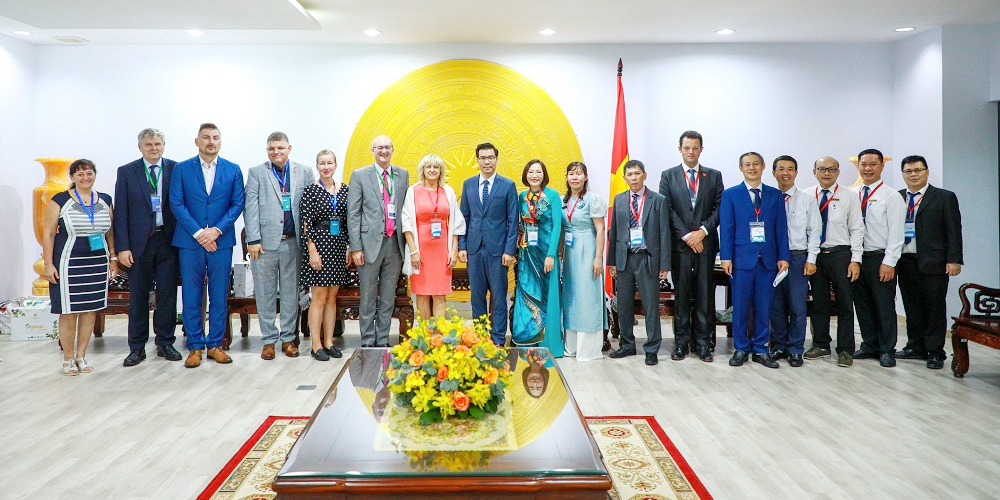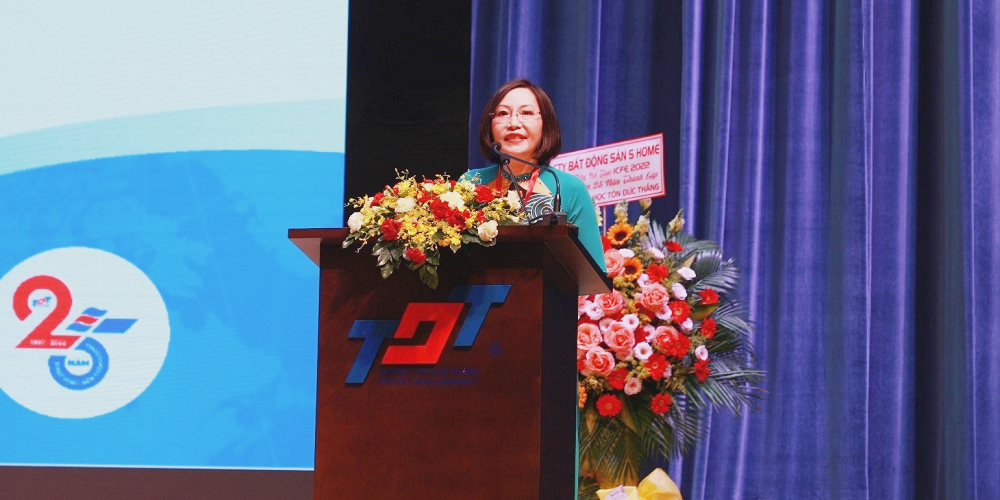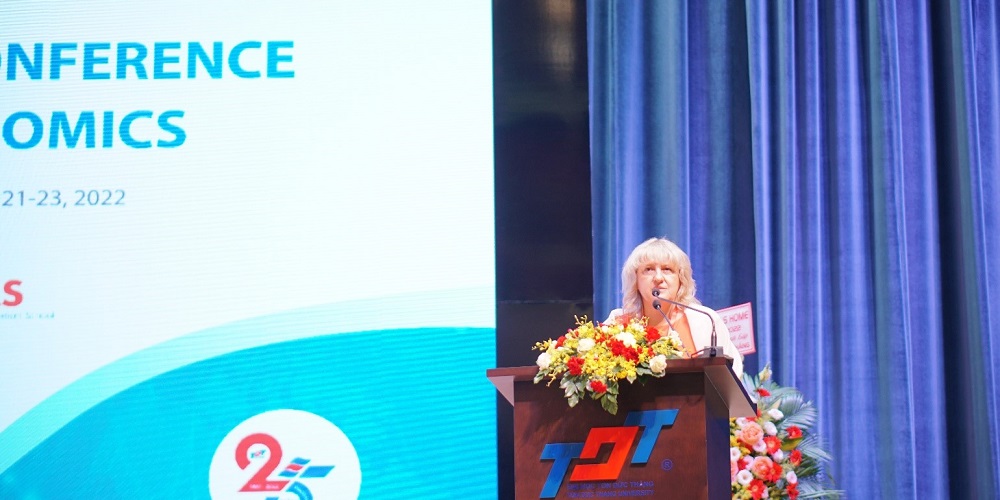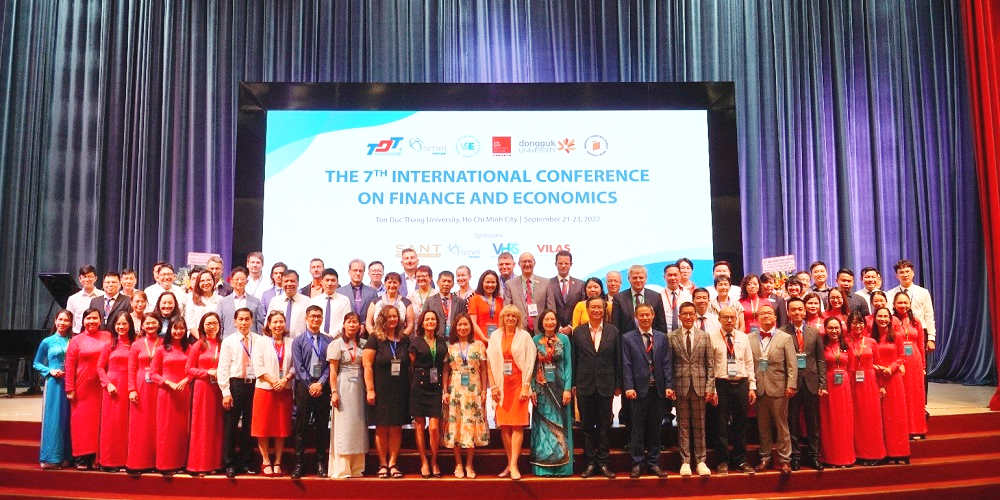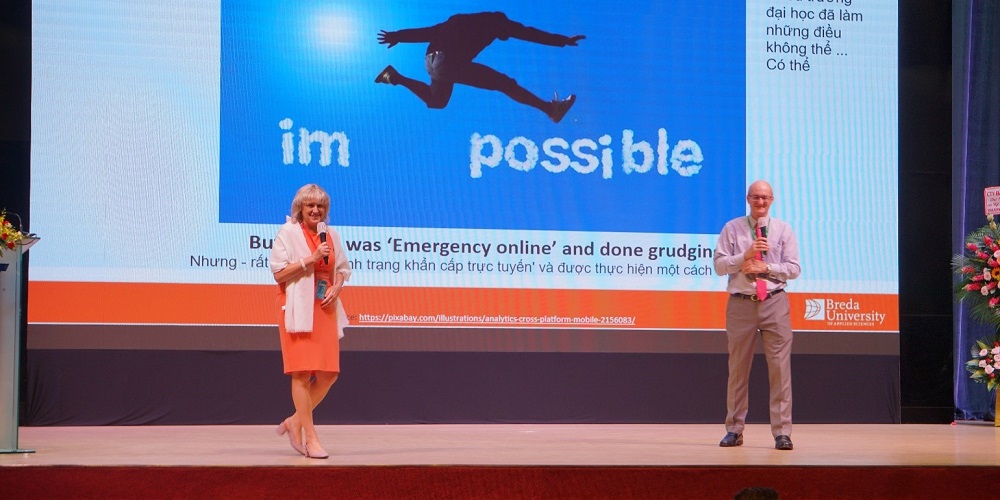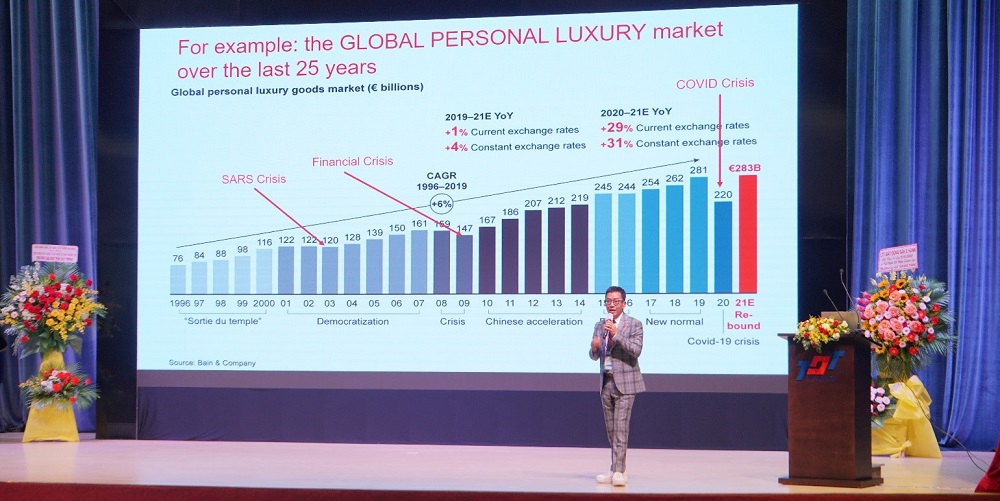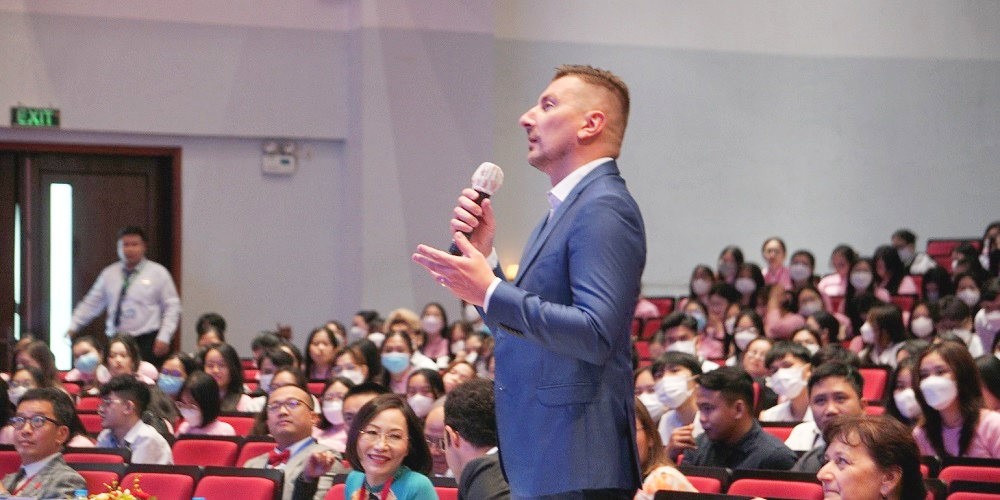 The speakers presenting introductory reports and discussing at the opening session.