TDTU: A wise choice on the way to study abroad
I am Oringo Paet Fernando from the country of thousands of islands, the Philippines. I started studying for a master's program at Ton Duc Thang University (TDTU) in June 2019. When deciding to leave my family and home to a foreign country to pursue my dream of studying and improving my professional skills, I had many difficulties adjusting and adapting to the cultural environment, and studying at this beautiful university.
With concerns about language and cultural differences, I was afraid that I could not overcome homesickness and had to return after the first year of studying. But fortunately, TDTU of Vietnam has opened up a new sky for me, a new opportunity with lots of positive aspects and challenges. I can confidently say that TDTU is my best decision.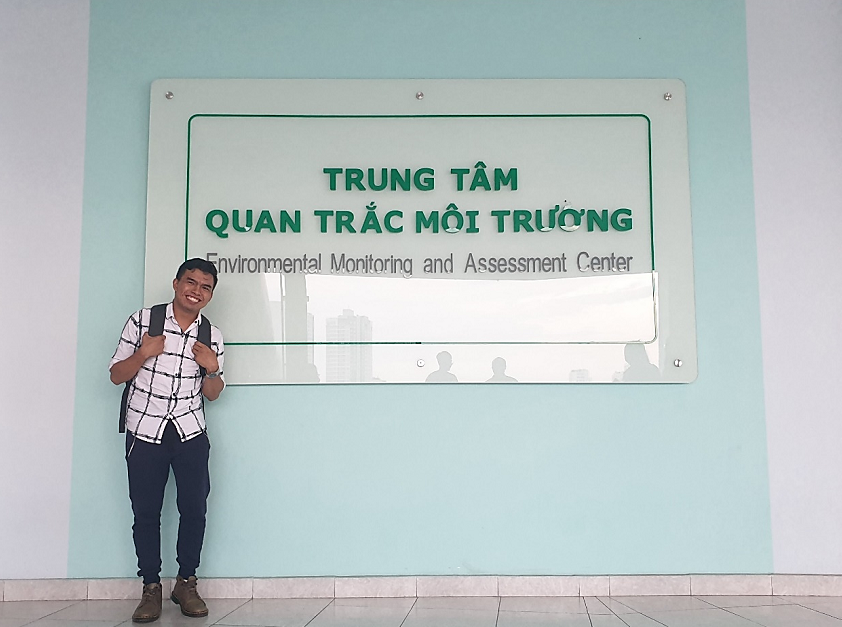 If people ask me why I love this school so much, I would like to share what I have experienced after 1 year of studying here.
1. My first impression of TDTU is that it is very green. The entire campus is covered with countless green areas - something very rare in the heart of a big city like Saigon. Thanks to the harmonious combination of landscape and construction, TDTU has a very modern beauty, but it is also very delicate and gentle.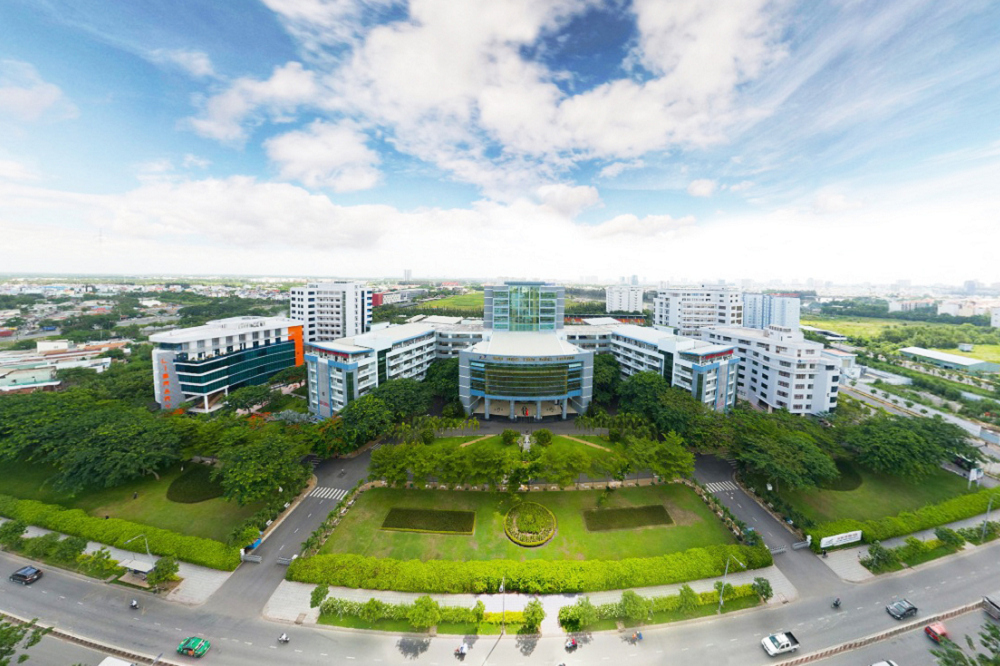 The facilities that are invested to serve from learning to doing sports and enjoying entertainment are really outstanding and are worth being proud of. Every little corner here has very meticulous care, enough to see the interest of the University for students. Understanding that, all students are aware of preserving the University's facilities and landscape, as a gratitude to the lecturers' enthusiasm.
2. With standard and professional training, TDTU always establishes a modern and integrated learning environment. As an international student, I don't feel lonely in my classroom. My classmates always get along well and help each other to progress together. Differences in language and culture are no longer a barrier when we communicate with each other sincerely.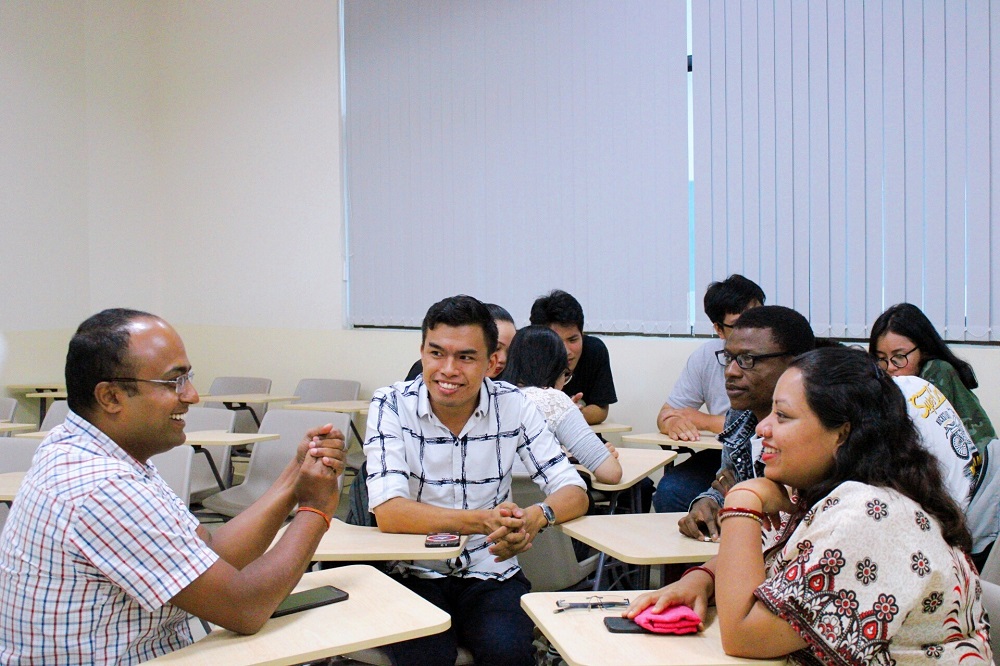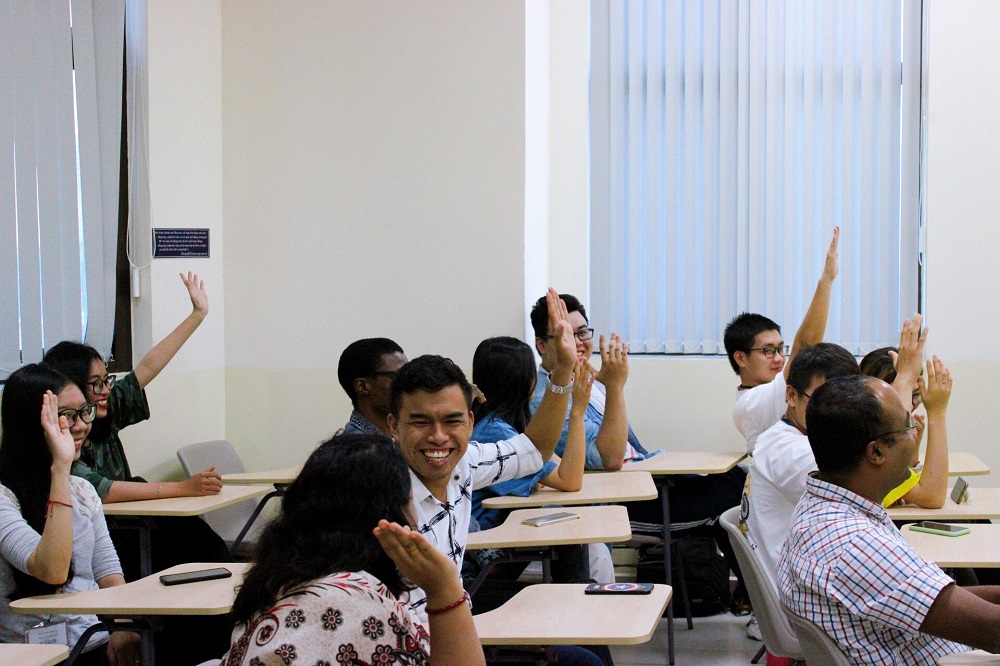 3. Beside my lovely friends, my lecturers who motivate me, lead me through the strange first days. They who directly impart knowledge also understand and sympathize for my difficulties when studying abroad. With perseverance and patience, constant listening and thorough guidance, I can see their enthusiasm for each class and each student.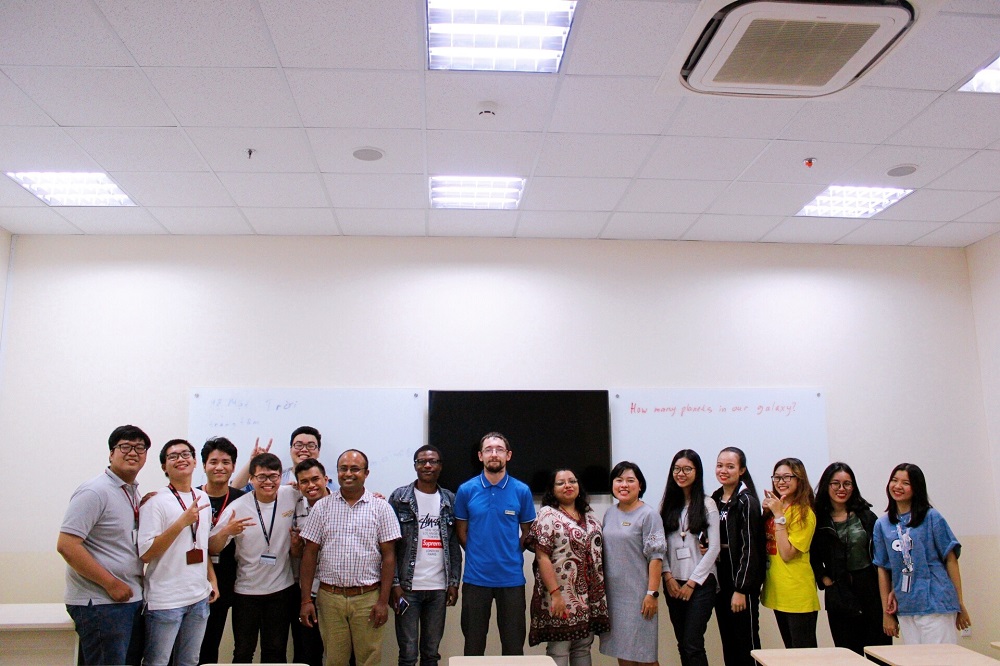 4. TDTU advocates comprehensive training for students/ learners and trainees. Therefore, beside theoretical courses, I also learned practical courses to apply knowledge into my real life. As a graduate student, I always cherish the passion to explore the natural world around us. I desire to study and equip myself with many self-study skills to understand and analyze the natural phenomena in life in the most scientific way. I am really lucky to be able to participate in extracurricular practice sessions at the most modern laboratory in Southeast Asia right at TDTU, with the full range of modern equipment and high expertise. The useful experiments with the guidance of my lecturers have helped me to have an overview, grasp and apply my knowledge in professional fields as well as real life.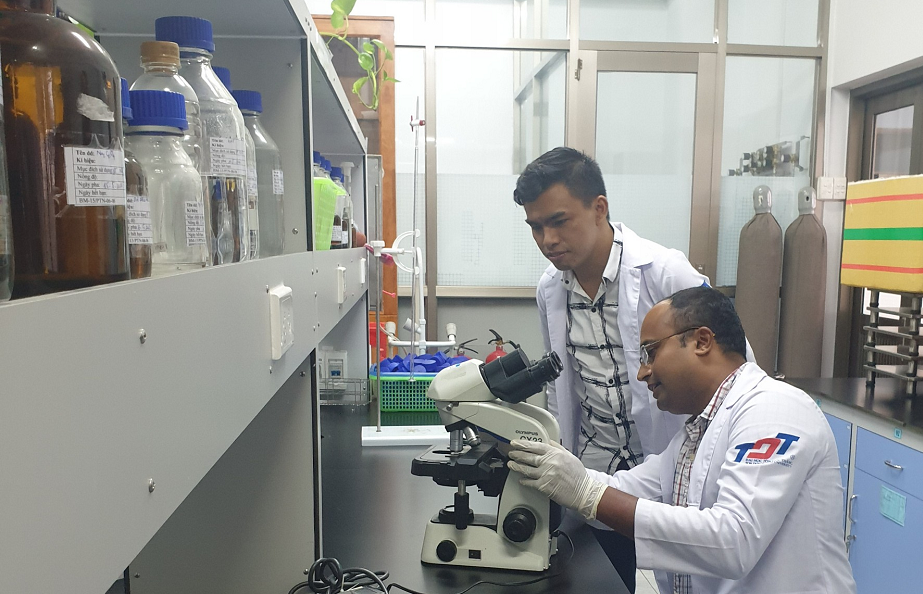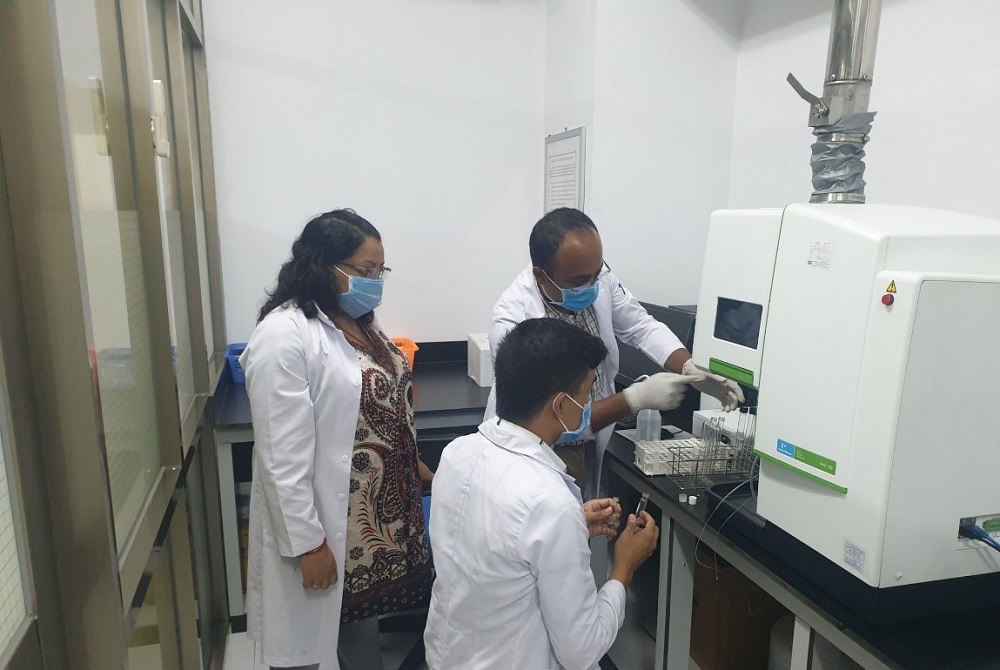 Studying at TDTU is synonymous with comprehensive training, from knowledge to fitness. Once again, the facilities at TDTU are proudly honored with 2-star FIFA stadiums, multi-functional gymnasiums and an international-standard swimming pool.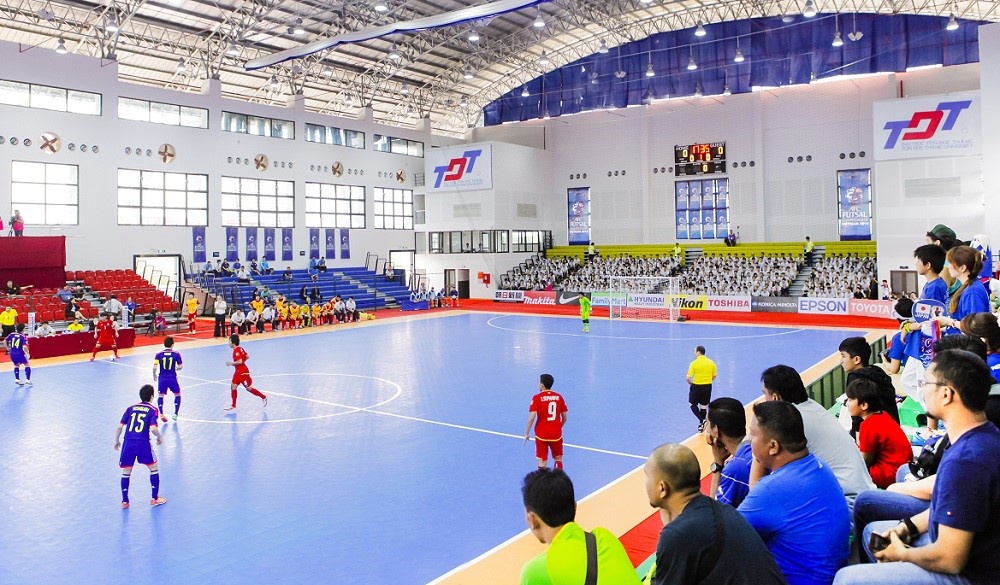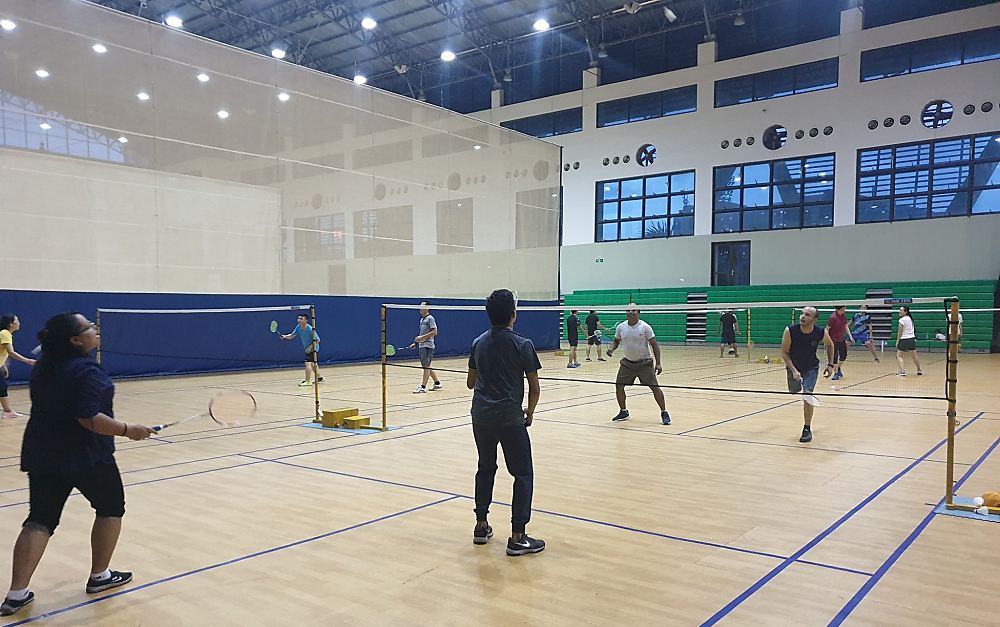 After hard study days, I often recharge my energy through badminton matches with my friends. There are many integrated sports in TDTU's versatile gymnasium such as basketball, table tennis, badminton, tennis, soccer, and even martial arts. For each sport, the University has each specialized club to organize and create favorable conditions for international students to participate.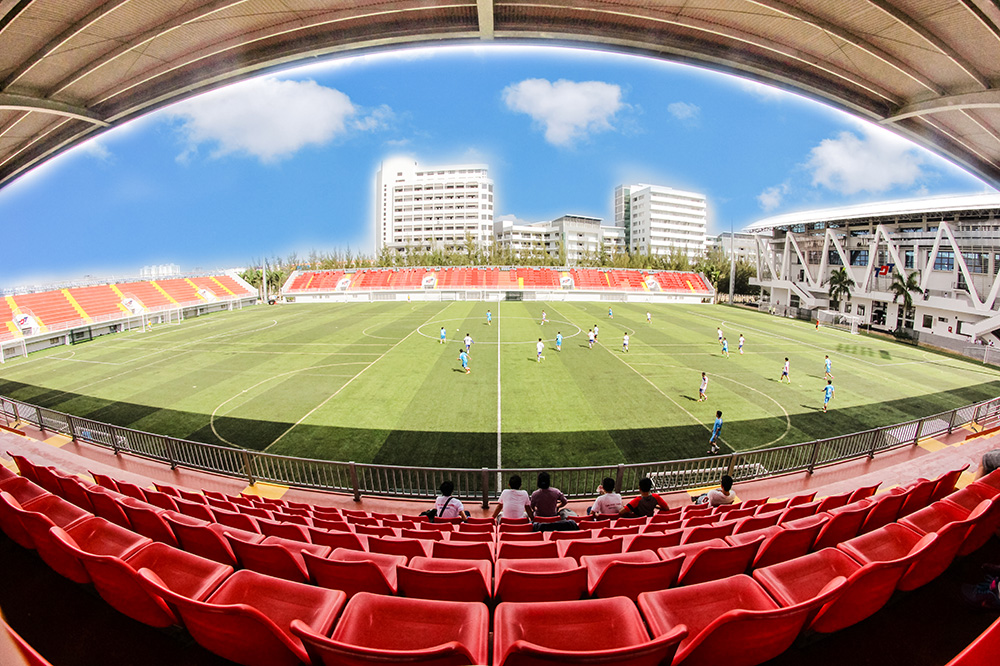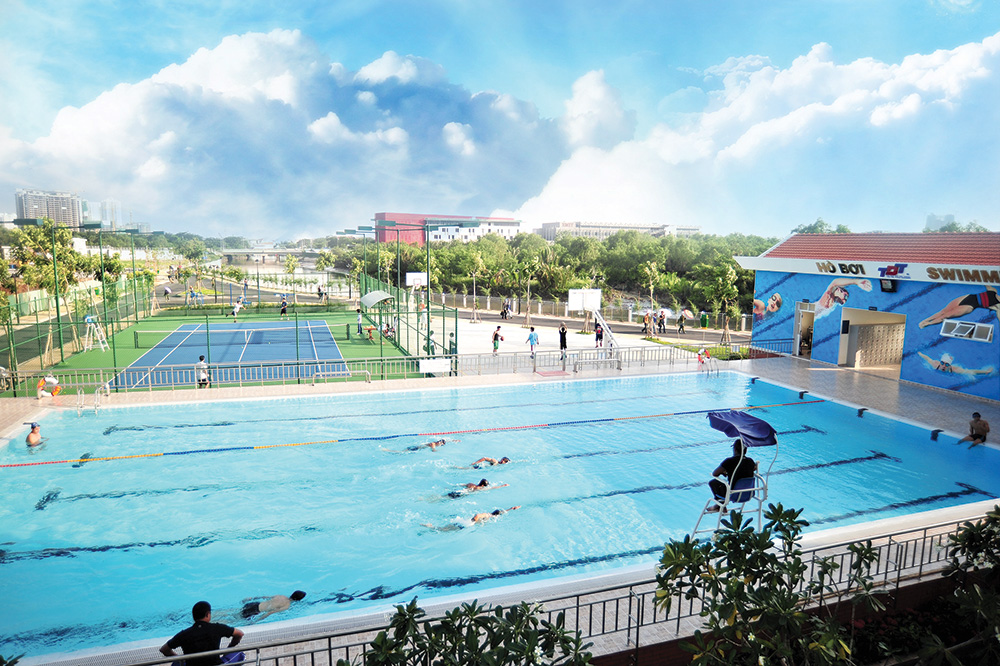 It can be said that TDTU changed my mind about a standard university, comprehensive research and experimental training instead of just focusing on teaching theory. And that is the general trend of higher education around the world. TDTU deserves a wise choice to help me acquire knowledge. I am truly grateful to TDTU for supporting the full scholarship to help me conquer my dream of attaining a master's degree and give me a strong belief that, "Light from here shall illuminate the entire universe". 
Oringo Paet Fernando,
Filipino student, Major in Sociology
(Graduated from Saint Louis University, ranked 501–600th World University Rankings 2019, THE)