TDTU - 31/07/2022 - 10:00pm
From 27 to 29 July, 2022, nearly 1,000 lecturers, staff and employees of Ton Duc Thang University (TDTU) participated in the 2022 summer outing at Diamond Bay Resort in Nha Trang coastal city.
The summer outing is an annual activity of TDTU to create a resting space after a year of work, as well as tighten the relationship of colleagues of all TDTU members. After 2 years of temporary hiatus due to the Covid-19 pandemic, the 2022 summer outing has created an exciting atmosphere throughout the university since the plan was approved.
One of the main contents of the summer outing is team building with team activities to create cohesion among members. The enthusiasm of each attendee made TDTU become a unified organization.
The meeting of all lecturers, staff and employees of the whole university helped TDTU team look back on the journey of overcoming difficulties in the past 2 years, the achievements gained from the persistent efforts of each member, and share some work orientations of the whole university for the coming academic year.
TDTU had a gala dinner together with exciting performances and cheers from all attendees. In the warm atmosphere of the gala dinner, TDTU members really felt the importance of solidarity built on the foundation of TDTU culture.
Saying goodbye to the blue sea and white sand, the TDTU family returned to the daily routines, and get ready to welcome the new academic year with new energy.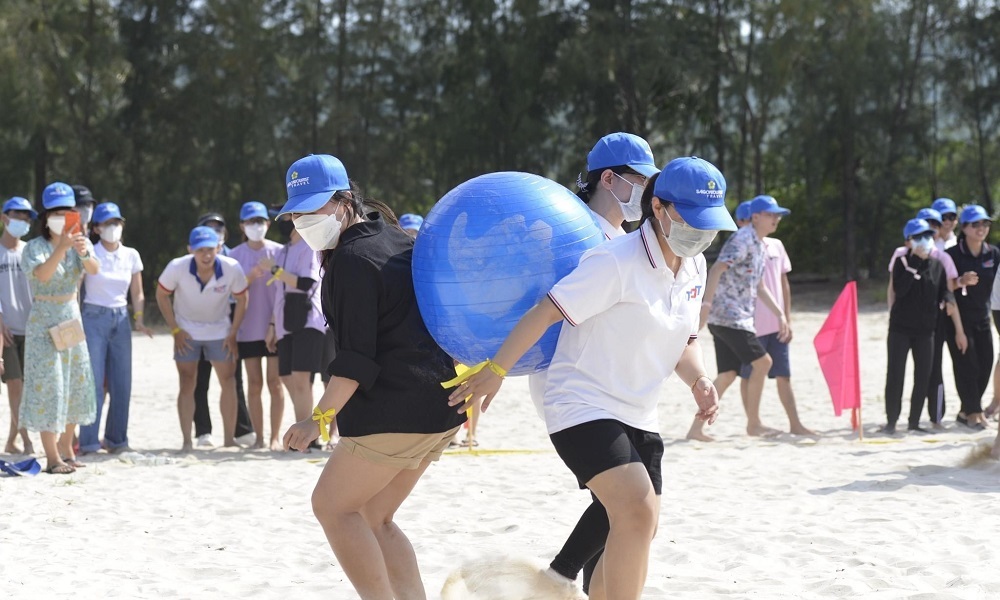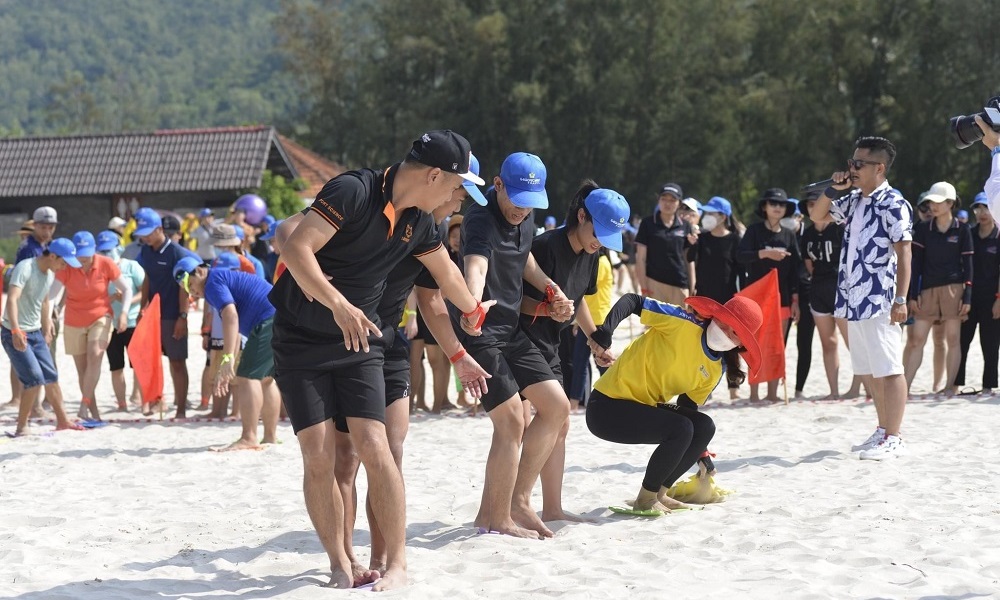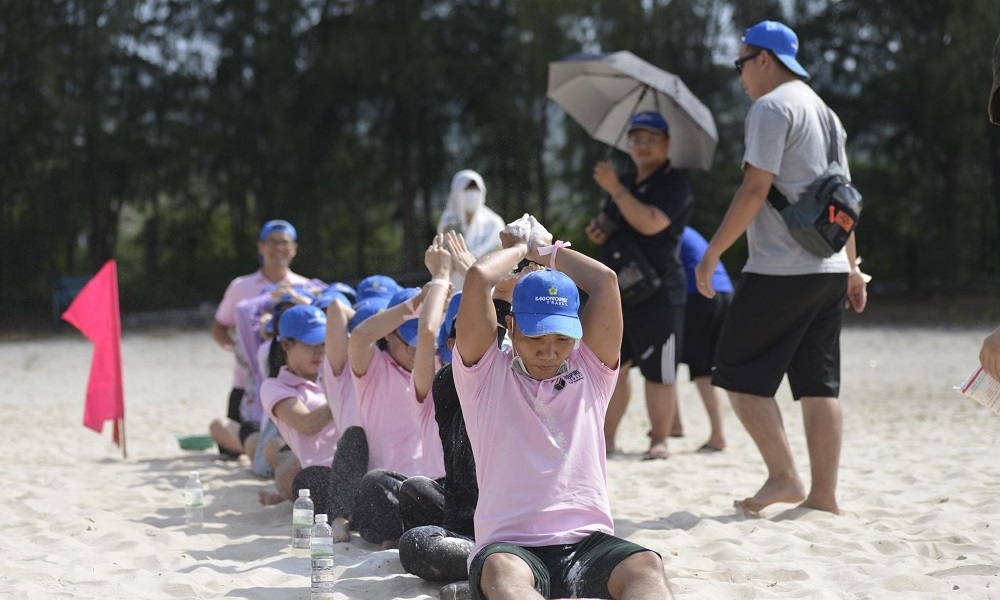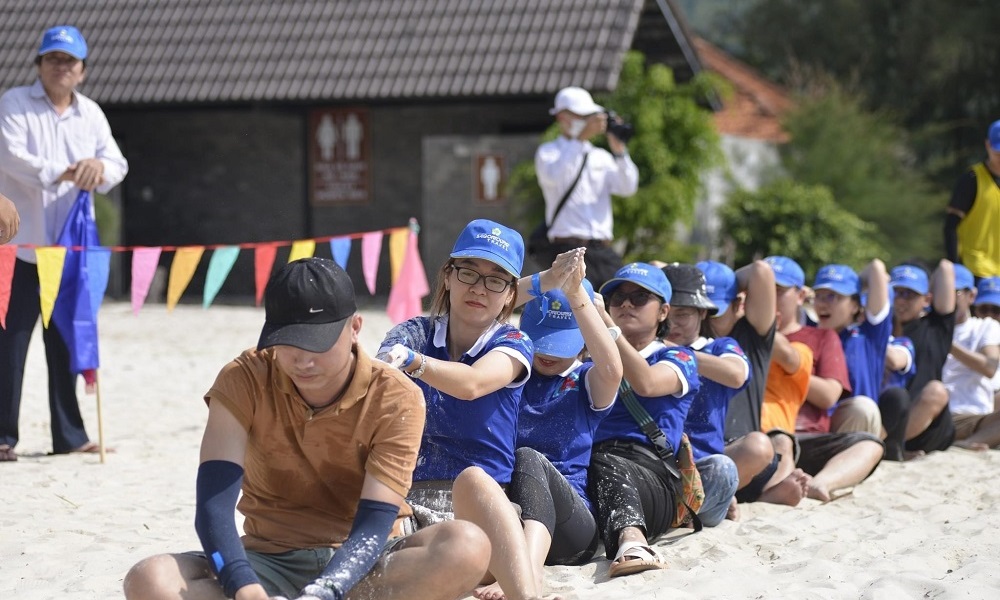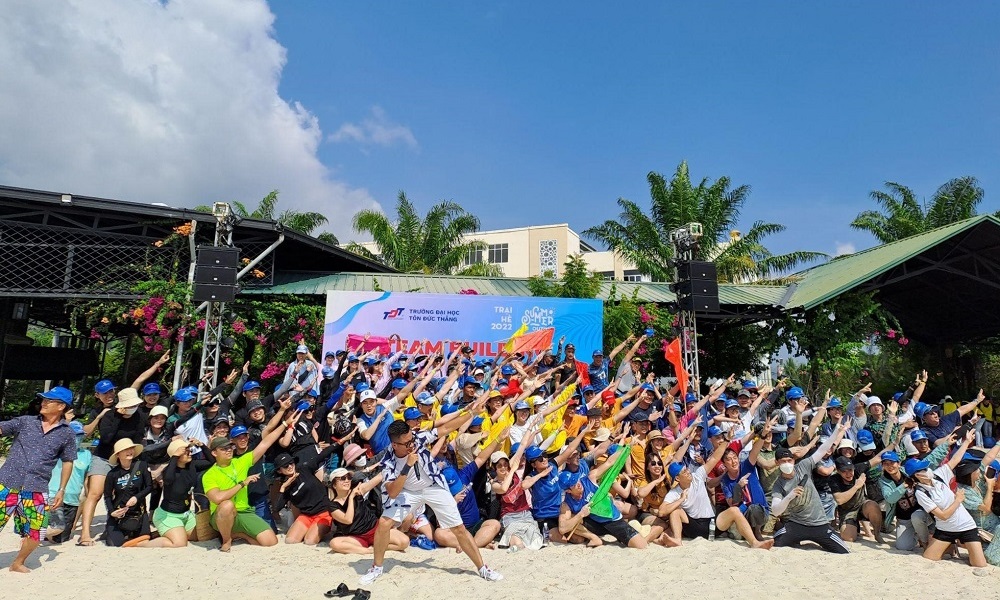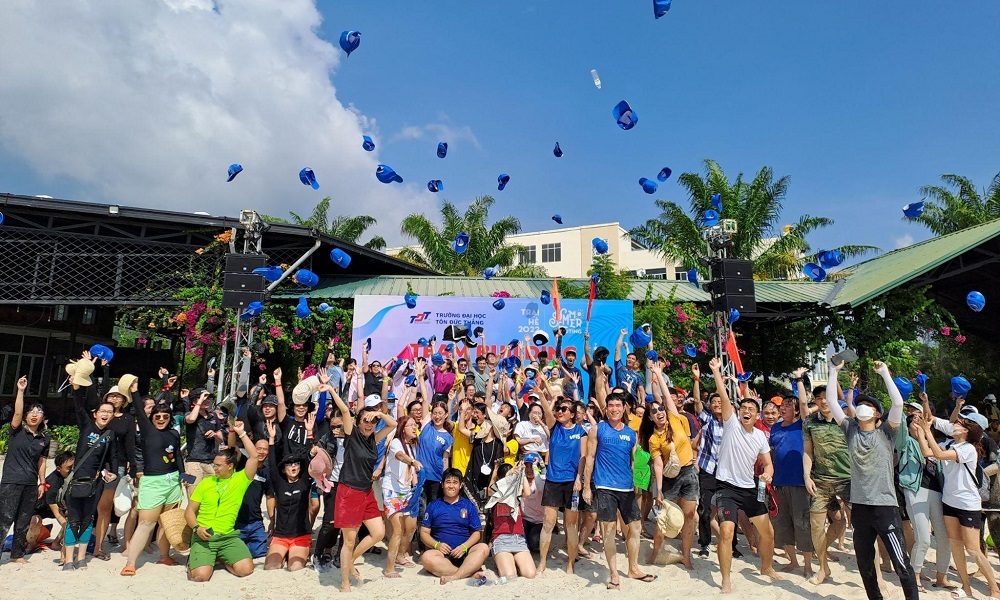 TDTU youth in team building activities.