TDTU - 09/05/2023 - 3:33pm
On May 8, 2023, the Delegation of education officials from the Lao People's Democratic Republic and the Consulate General of Laos in Ho Chi Minh City visited and had a meeting with Ton Duc Thang University (TDTU).
In recent years, TDTU has cooperated with the Consulate General of Laos in Ho Chi Minh City, the Ministry of Education and Sports, Departments of Education and Sports, and High Schools of provinces in Laos in the form of supporting scholarships and creating conditions for Lao students to study, do research and exchange cultures at the University. Specifically, TDTU has accepted and trained more than 260 Lao international students to study in many different programs and majors. Thereby, it contributes to training a high-quality human resource for Laos. TDTU has also granted and supported scholarships for Lao students with more than 18.4 billion VND.
Speaking at the meeting, Mr. Kongsy Sengmany, former Deputy Minister of Education and Sports of Laos expressed his pleasure to return to visit TDTU after a long hiatus due to the impact of the Covid-19 pandemic. With the long tradition of friendship and cooperation between Vietnam and Laos, he hoped that TDTU would continue to carry out training and exchange activities for Lao international students and support to improve professional skills for staff, teachers and lecturers of Laos.
Mr. Vongphet Udomlit, Director of Luang Prabang province's Department of Education and Sports was very pleased with the outcomes quality, discipline and working style of Lao students graduating from TDTU. This is a force that actively contributes to the high-quality labor force for Laos. He said that after graduating from TDTU, Lao students were highly appreciated by businesses for professional knowledge and skills. He also mentioned that Laos will continue to create conditions for TDTU to improve both quality and quantity of Lao students to study in the near future.
On behalf of the University, Dr. Tran Trong Dao affirmed that TDTU is willing to connect with the Ministry of Education and Sports, Departments and High schools of Laos to train generations of Lao students with strong expertise and good professional skills; TDTU will continue to review scholarship support policies, as well as coordinate in organizing exchange programs, cultural exchanges and student movement activities to increase solidarity between students of the two countries.
On this occasion, the two sides exchanged cooperation contents, including training undergraduate and postgraduate programs for Lao students, officials of Departments, and teachers of High Schools in Luang Prabang province; organizing professional training courses on tourism, informatics and foreign languages for officials and lecturers; advising and organizing classes and sharing experiences on school management and administration; building a digital management system, consulting and expanding high-tech investment promotion activities in Luang Prabang from the University's partner network.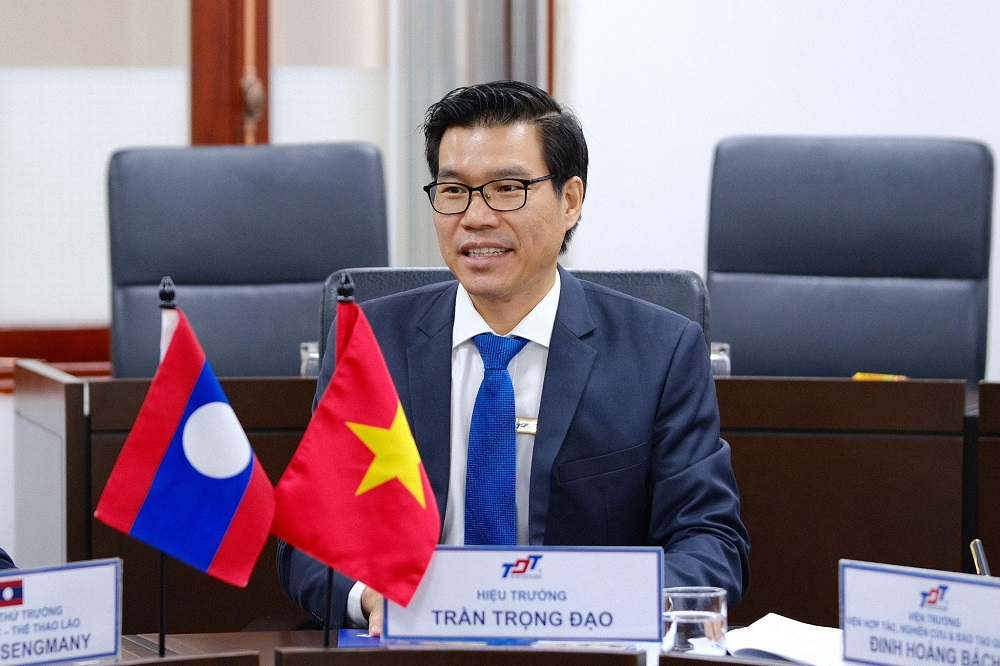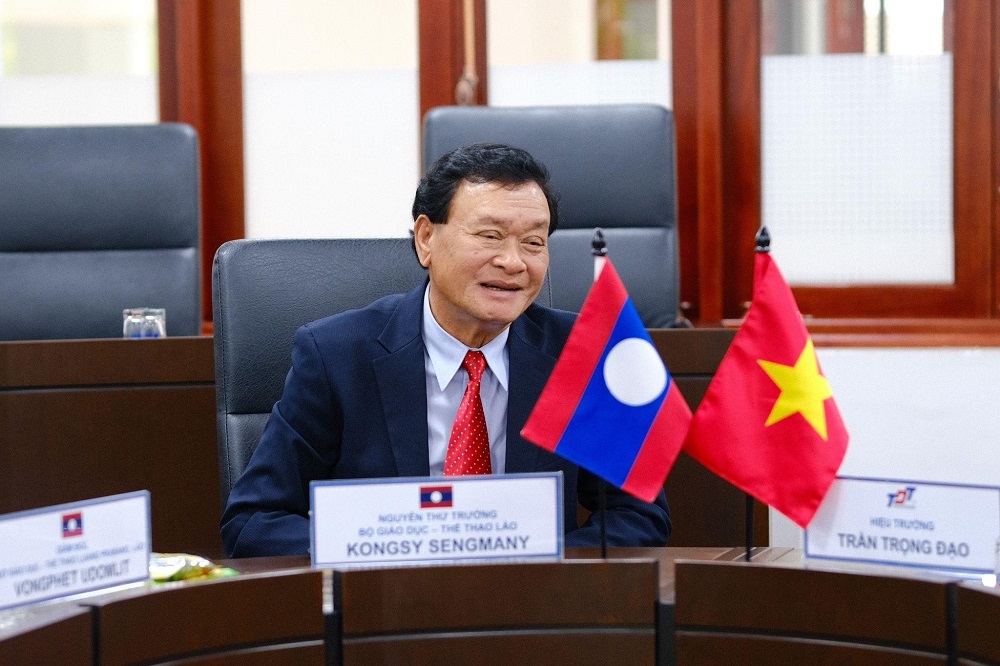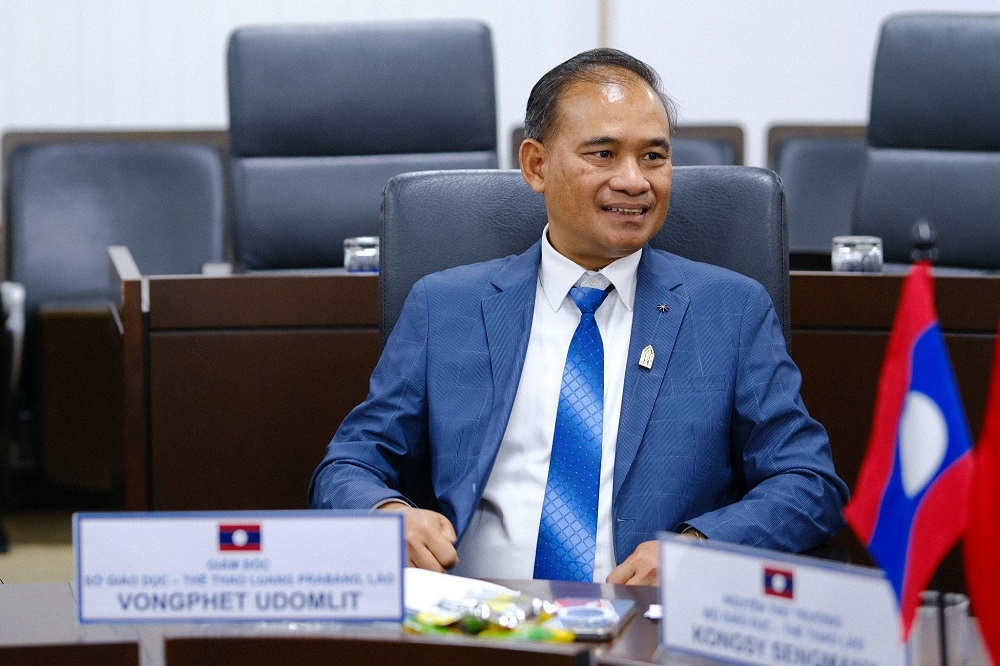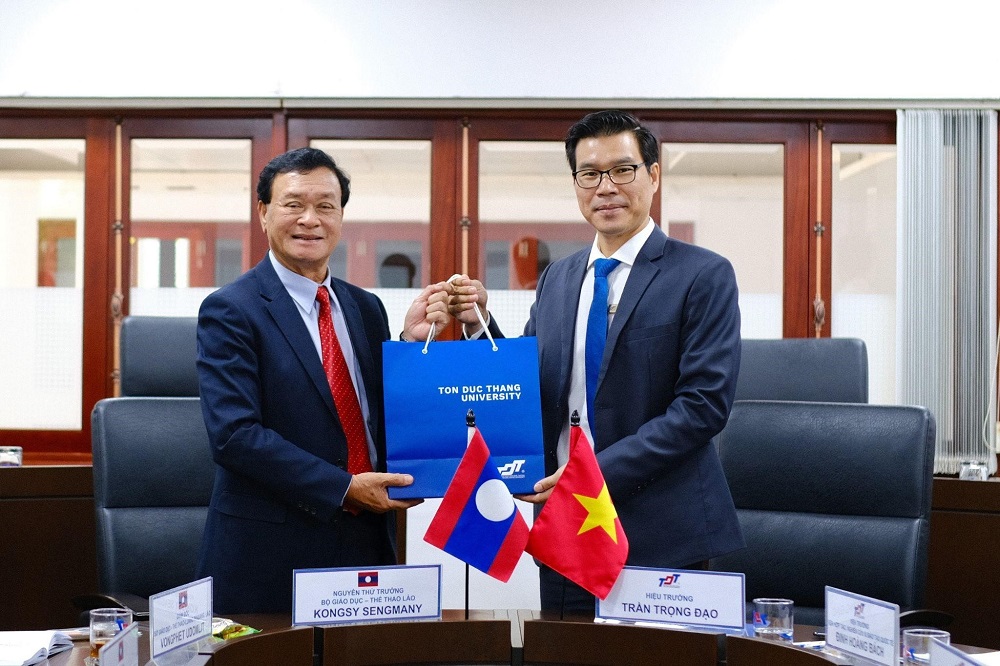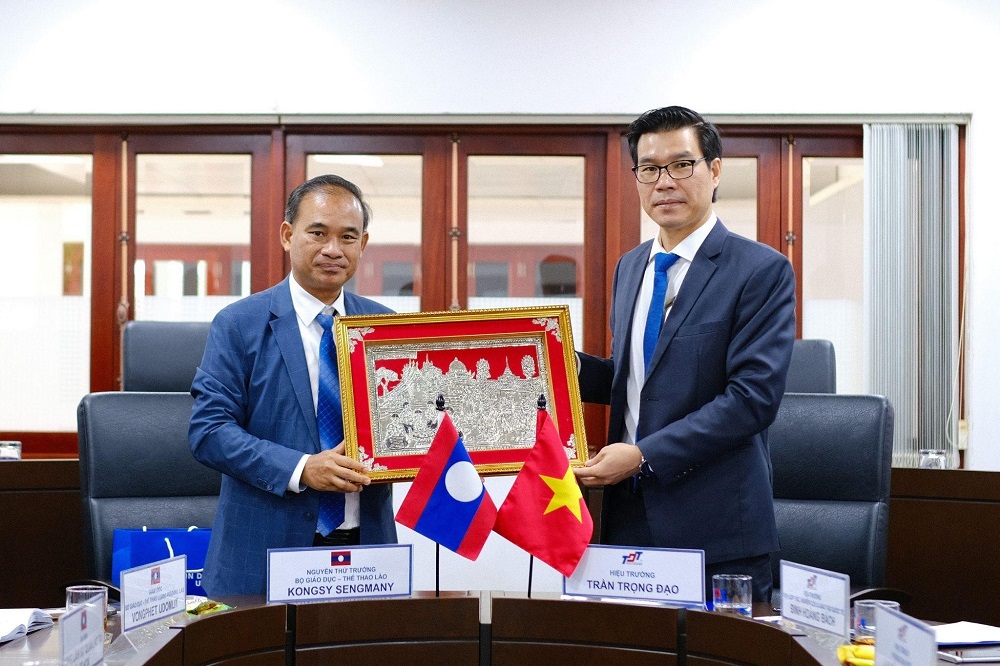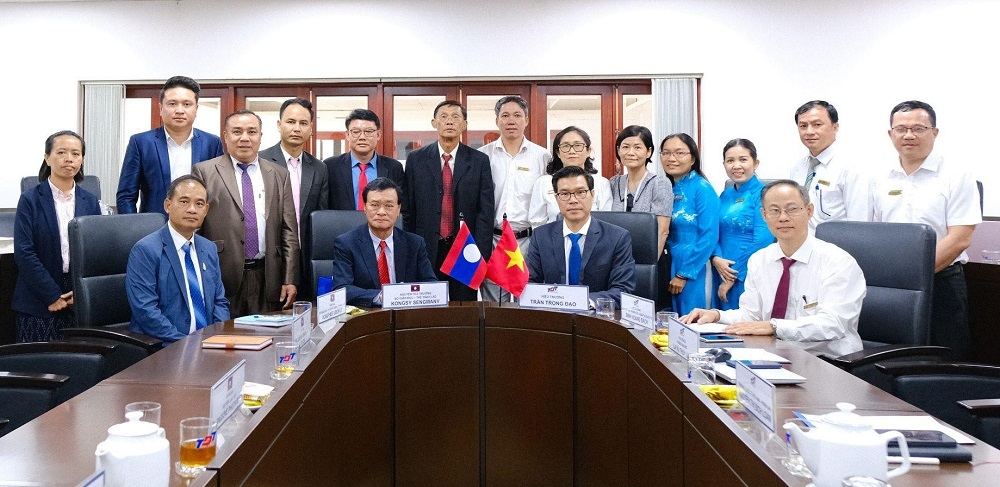 Tags