TDTU - 30/03/2023 - 2:27pm
On March 29, 2023, the delegation of the Department of Education and Training and the School Boards of 42 high schools in Kien Giang province led by Mr. Tran Quang Bao - Director of the Department visited and worked with Ton Duc Thang University (TDTU). Working with the delegation were the representatives from TDTU including Dr. Tran Trong Dao - President, Dr. Vo Hoang Duy - Vice President, and leaders of functional units.
TDTU has a close relationship with Kien Giang province whose 896 alumni studying at the University from 2018 to present. The University also sends highly qualified lecturers to work in Kien Giang to guide and accompany students of the province in scientific research activities, provide career guidance and create opportunities for students to directly visit and experience the University education environment.
During the past 5 years, TDTU has spent more than 1.5 billion VND to support Kien Giang students with various forms such as priority scholarships for students of high schools signing cooperation with TDTU, scholarships for disadvantaged students, scholarships for valedictorians of the entrance exam, priority scholarships for popular groups of majors, supporting scholarships during the Covid-19 pandemic, etc. Kien Giang's students graduating from TDTU are highly appreciated by businesses for their discipline and professional capacity. The rate of students who have a job within 1 year after graduation reaches 99.6%.
At the meeting, Mr. Tran Quang Bao - Director of the Department of Education and Training thanked TDTU Presidential Board, lecturers and staff for warmly welcoming and supporting the delegation. He affirmed that the Kien Giang Department of Education and Training is always ready to coordinate with TDTU in all fields, especially in the process of renovating the high school curriculum according to the Finnish model, learning the University's civilized and green-clean-beautiful, scientific and technical research as well as career orientation and entrepreneurship for high school students.
On this occasion, TDTU together with the School Board of 44 high schools in Kien Giang province signed a comprehensive cooperation agreement in education, organize seminars on teacher training, experience sharing, scientific research cooperation and technology transfer, career counseling and orientation, scholarship support for Kien Giang students studying at the University, and providing high-quality human resources to meet the province's socio-economic development needs.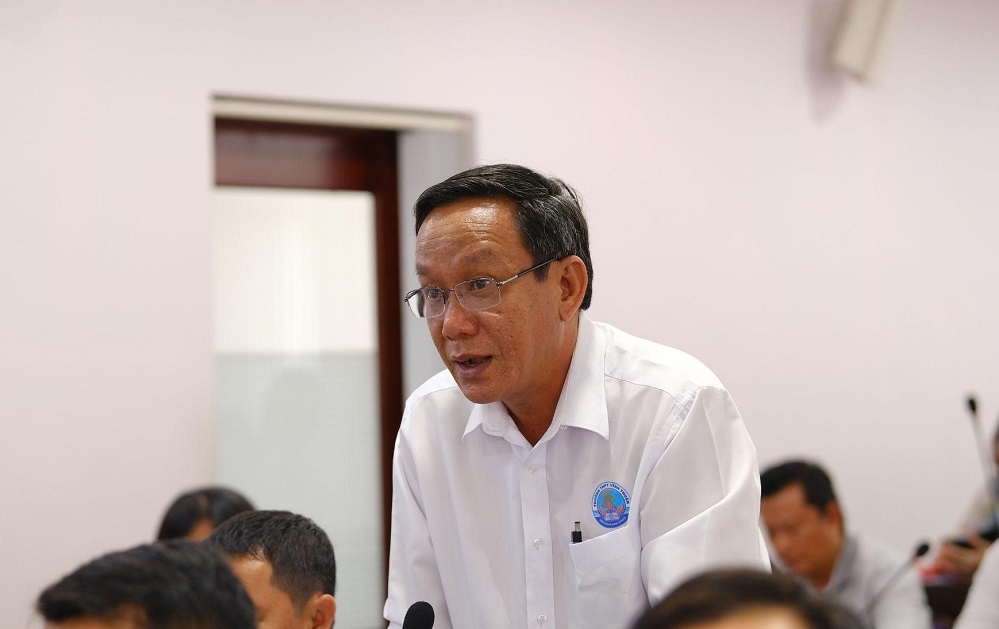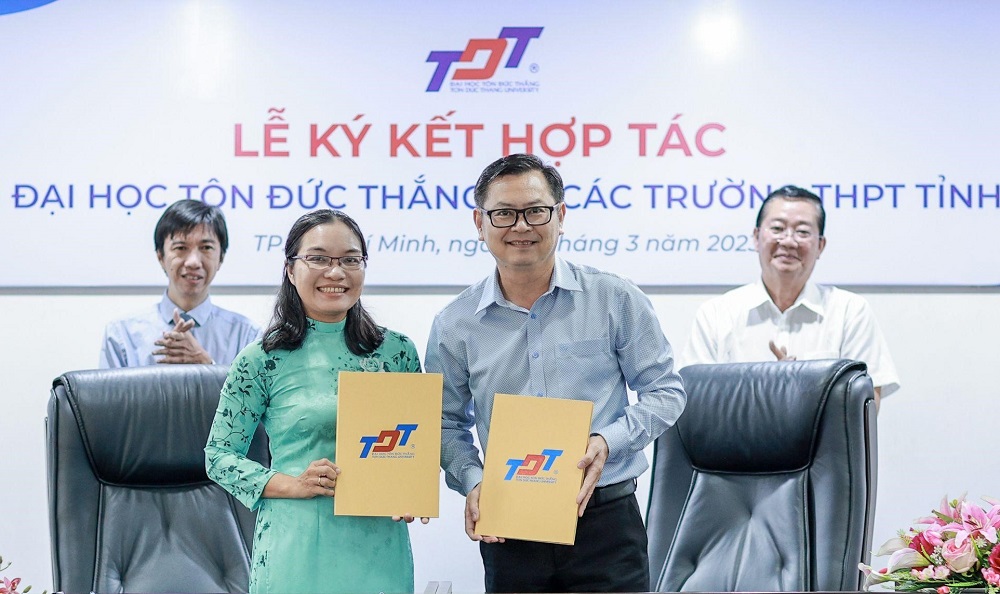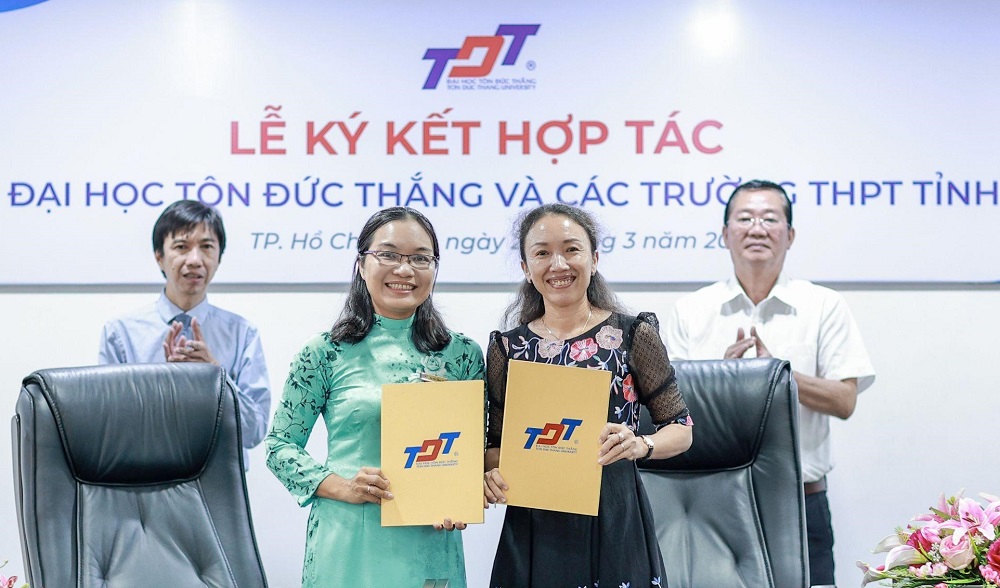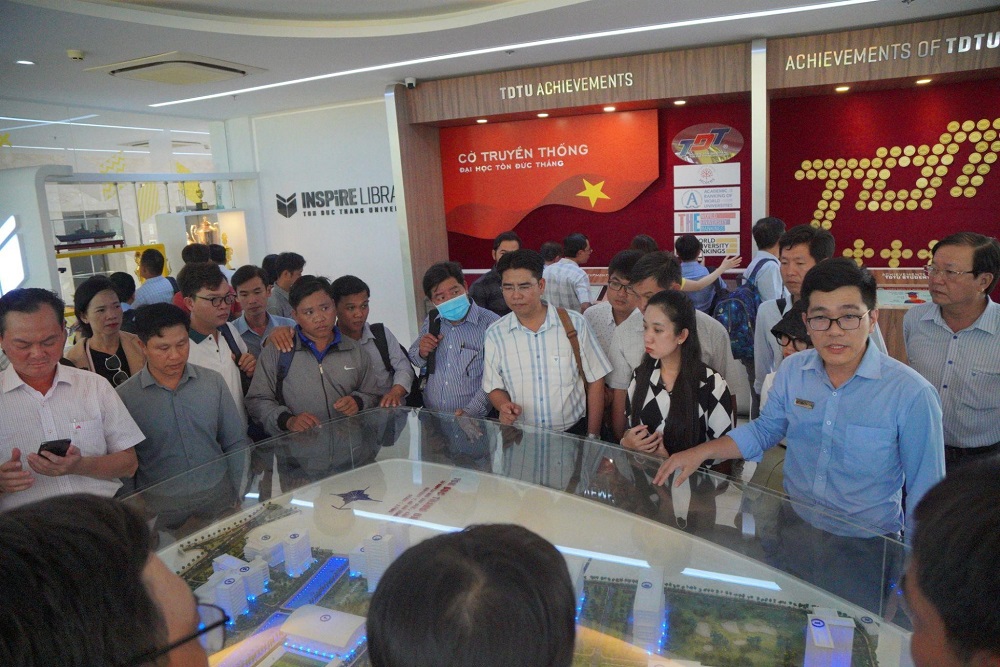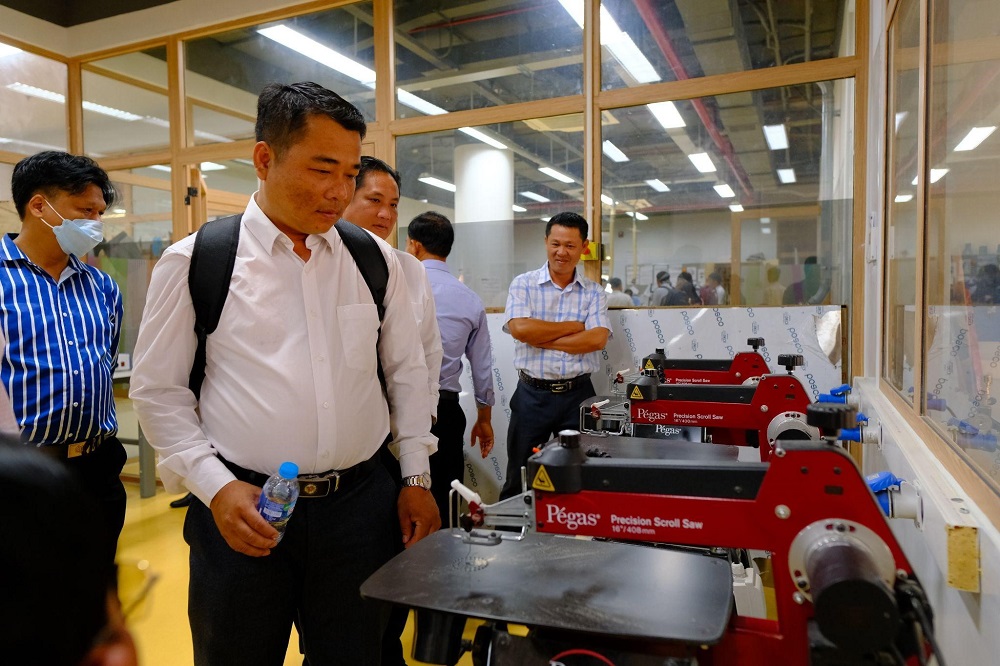 The delegation visiting typical works at TDTU.

Tags