TDTU - 24/09/2022 - 9:20am
On the afternoon of September 22, 2022, the Forum of International Cooperation in Higher Education (FICHE) was held at Ton Duc Thang University (TDTU). This is an event in the series of activities to celebrate the 25th Founding Anniversary of the University (September 24, 1997 - September 24, 2022).
The purpose of FICHE is to create an environment for educational institutions around the world to share effective operational trends and strategies from theory to practice during the recovery period after the Covid-19 pandemic.
Attendees from TDTU included Dr. Vu Anh Duc - Secretary of the Party Committee, Chairman of the University Council; Dr. Tran Trong Dao - Acting President.
The partners participating in the forum were Prof. Vaclav Snasel - Rector of Technical University of Ostrava, Prof. Libor Capek - Rector of the University of Pardubice (Czech Republic); Prof. Amalia Di Iorio - Vice President of La Trobe University (Australia); Dr. Hee-rak Choi - Vice President of Pukyong National University (Korea); Dr. Peter Moller Pedersen - Vice President of the University College of Northern Denmark (Denmark); Prof. Bruno Rubinho - Vice President of the University of L'Aquila (Italy); Mr. Janco Bonnink - Director of the Department of Education and Student Support of Saxion University of Applied Sciences (Netherlands); Prof. Boris Popesko - Vice Dean of the Faculty of Management and Economics of Tomas Bata University (Czech Republic); Ms. Anna Jaroslawska - Head of the Department of International Relations of Wroclaw University of Science and Technology (Poland); Dr. Patrick Crudden - Head of the Academic Partnerships Department of the University of the West of England (UK); Ms. Jinny Wu - Director of International Partnership Development of the University of Ottawa (Canada); Prof. Catherine Prentice - University of Southern Queensland (Australia); Prof. Nikola Zivlak - Director of International Cooperation of Emlyon Business School (France); and Prof. Teresa L. Ju - Former Deputy Director of the International Cooperation, Research and Training Institute, Ton Duc Thang University.
At the forum, Dr. Tran Trong Dao said: "FICHE is a place to connect and strengthen friendly cooperation between TDTU and higher education partners in order to establish extensive cooperation in the direction of sustainably developing the University into a world elite research university and strongly spread the image of TDTU on the global education map".
Also within the framework of the forum was the Memorandum of Understanding signing ceremony for cooperation in training and research between TDTU and the University of L'Aquila to implement the 1+1 Master's program; TDTU and Emlyon Business School to deploy the 2+2 joint training program.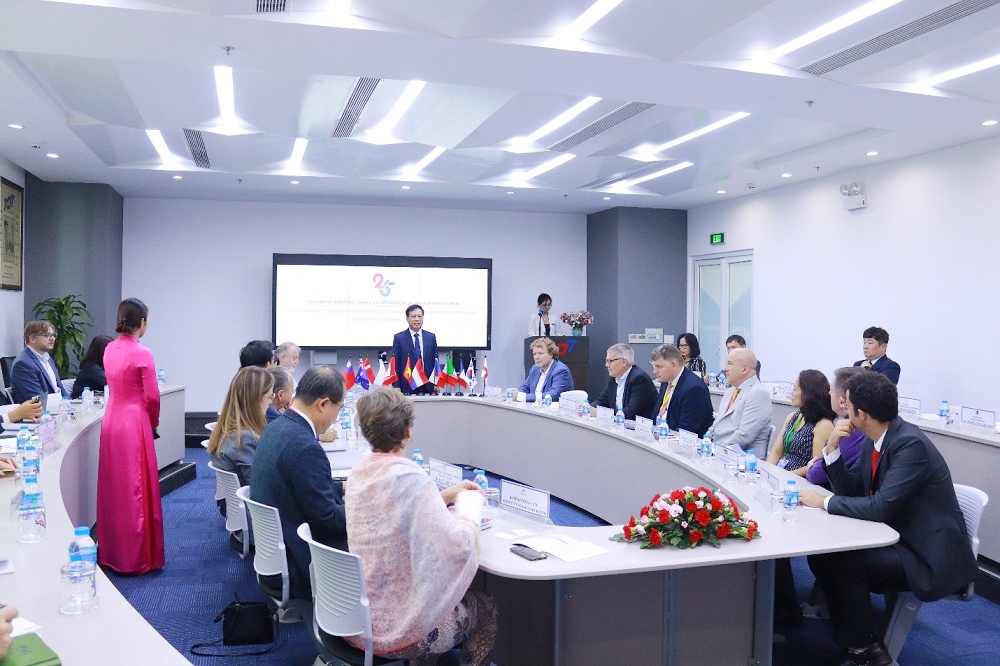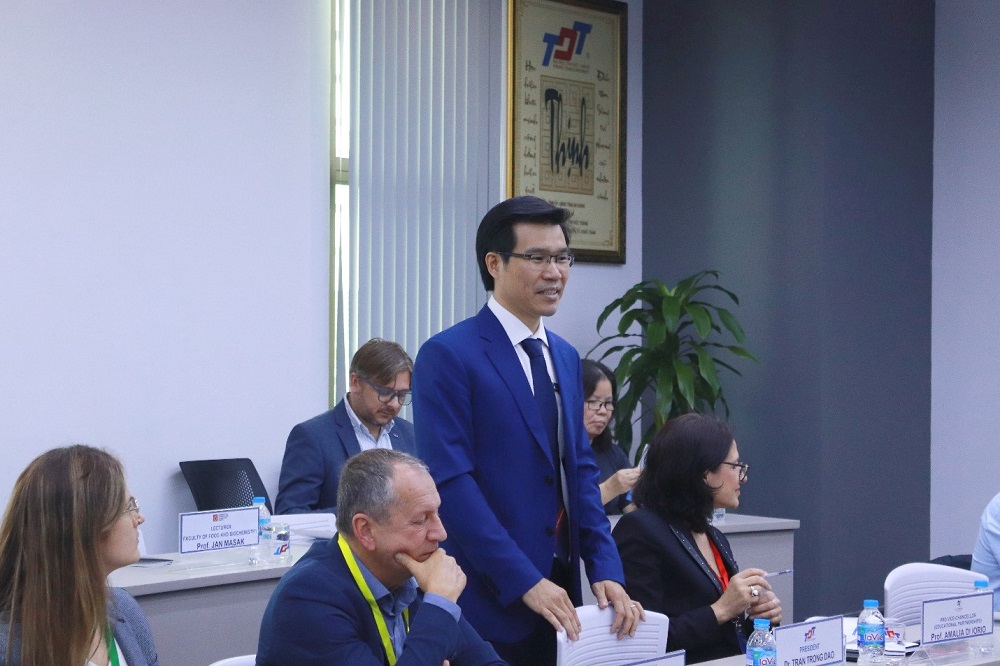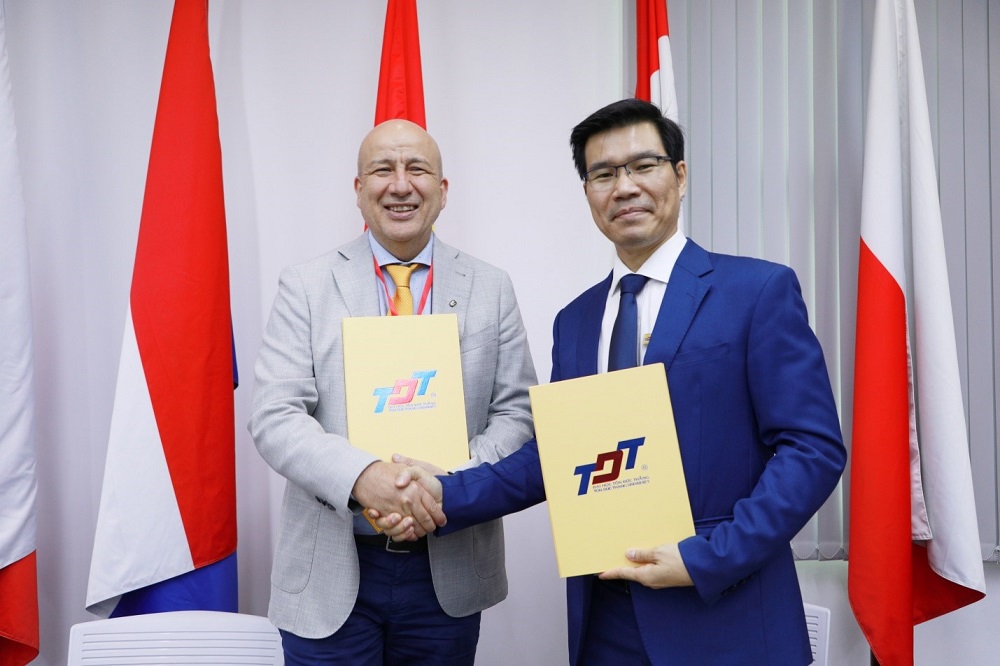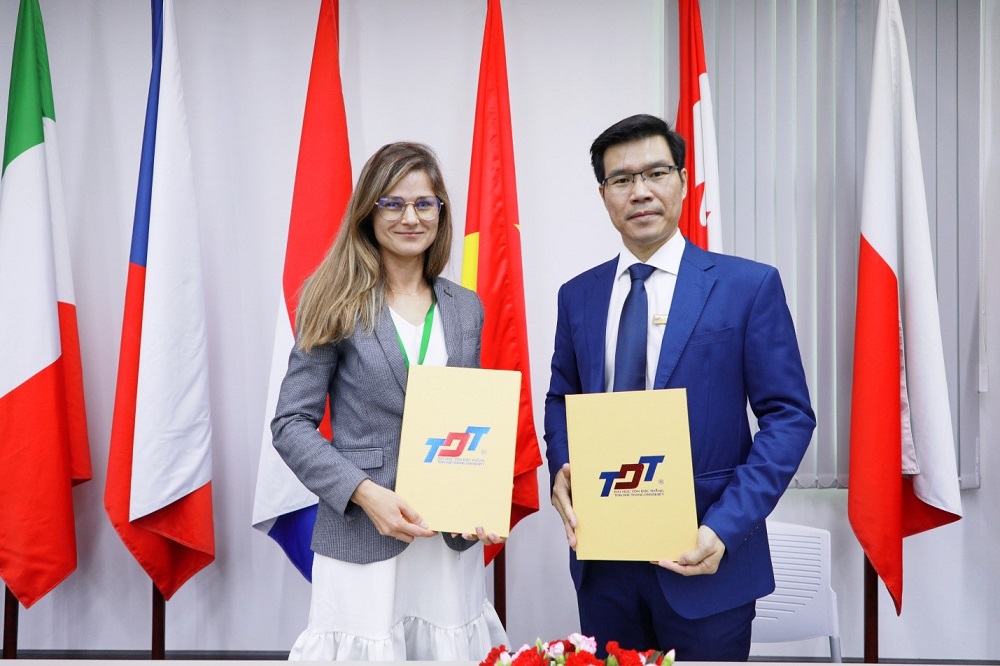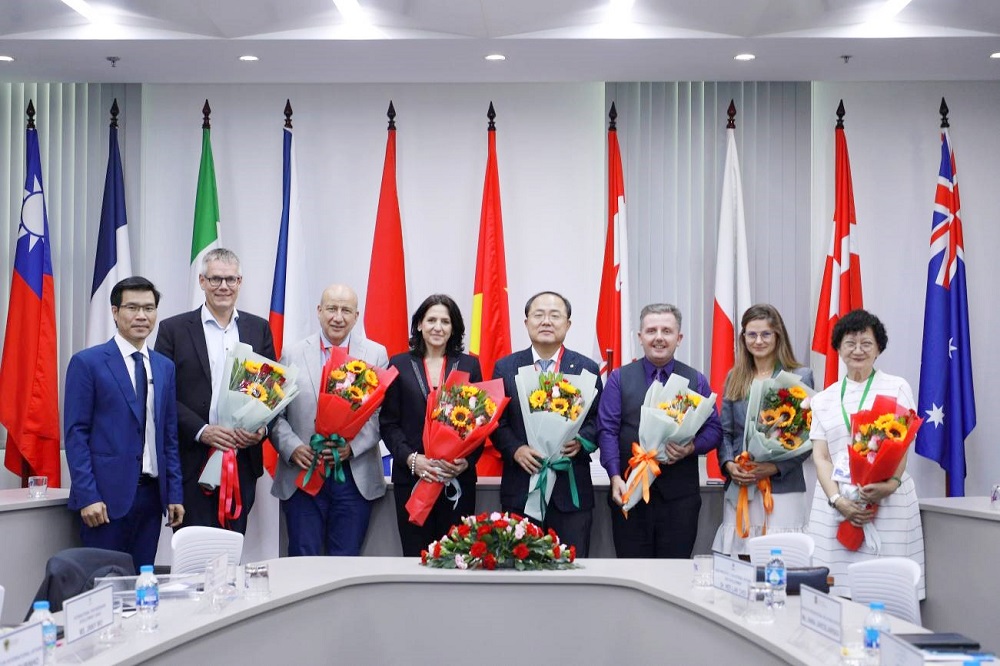 Tags