Commending students achieving the title: Student of 5 Merits at the University level
On the evening of January 4, 2019, the Students' Association of Ton Duc Thang University (TDTU) held a ceremony to commend 108 students who won the title: Student of 5 Merits at the university level in 2018. Mr. Nguyen Thanh Nhan, Secretary of the University Youth Union, along with other union members and more than 200 students, attended the ceremony.
This title is awarded to outstanding students in order to recognize the efforts of each individual in training, perfecting themselves according to 5 criteria: Good academic performance; Good morality; Good skills; Good integration; Good physicality.
From the recommendation list of 16 Faculty Students' Association, the Executive Board of TDTU Students' Association has selected 108 qualified students to award the title of Student of 5 Merits at the university level.
The commendation ceremony is a meaningful event for TDTU students after a year of diligent study and activities. This is also an opportunity to honor students with outstanding academic achievements and scientific research; as well as to honor students making efforts to train physicality; pioneering in activities serving community and society.
Some photos of the Ceremony: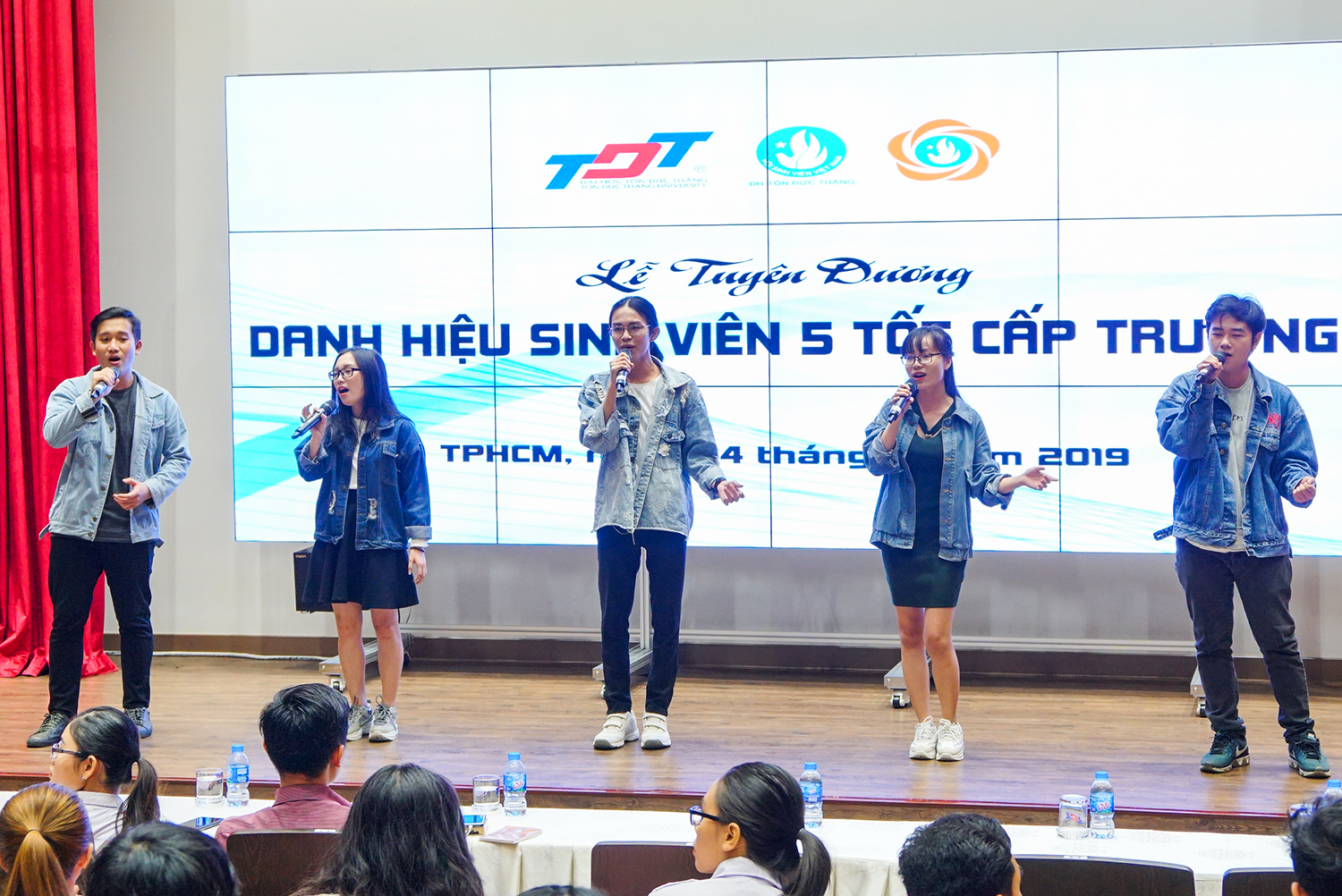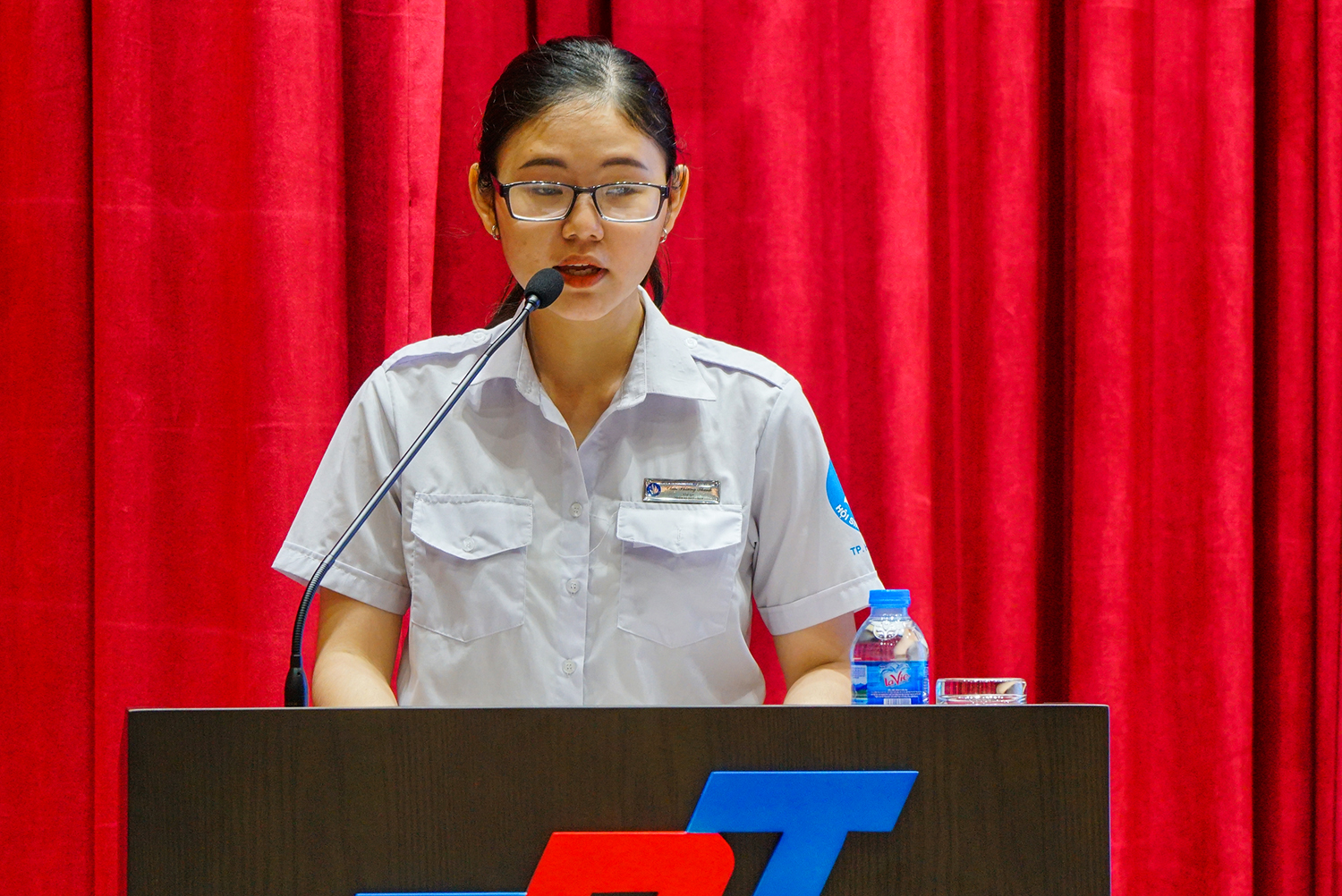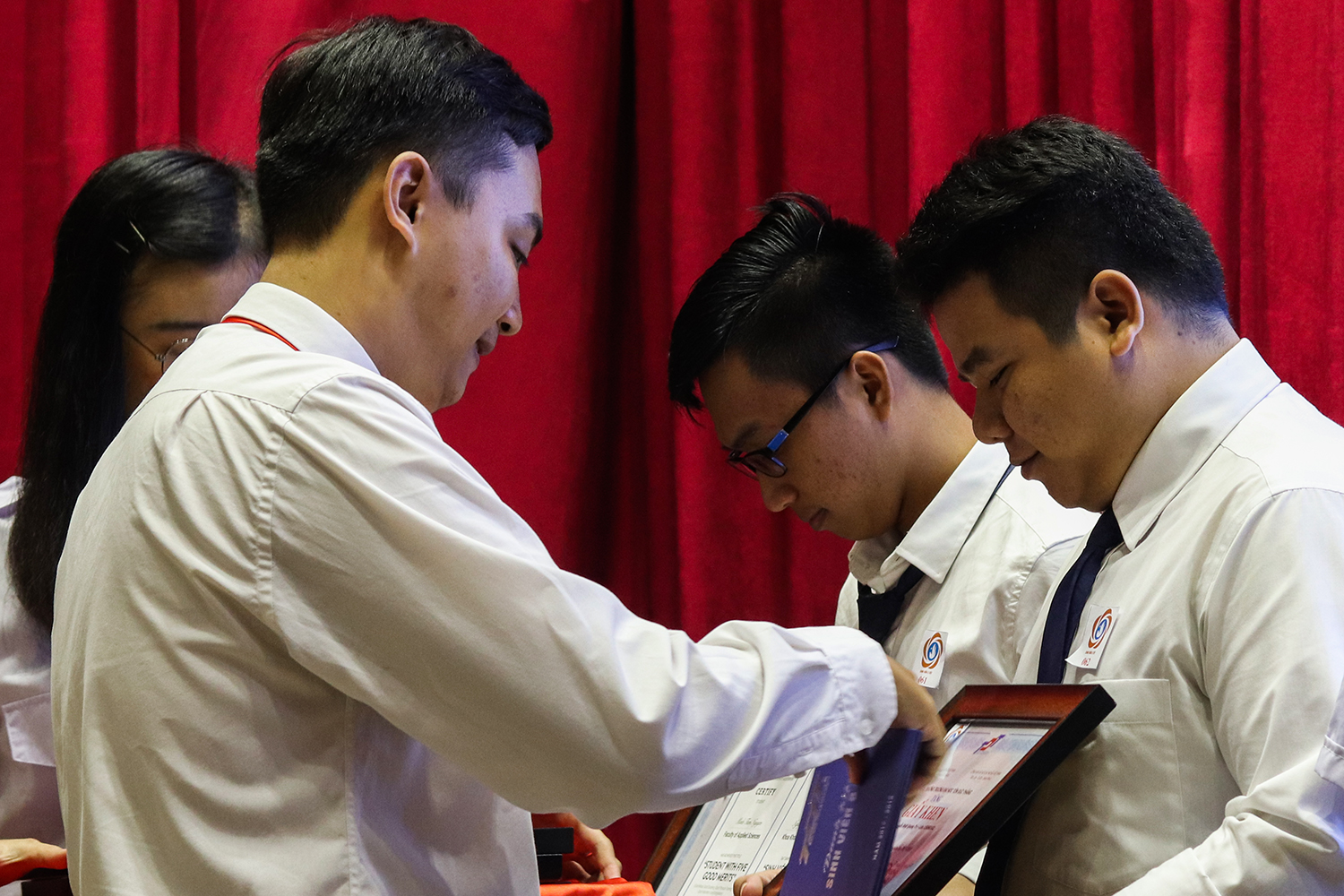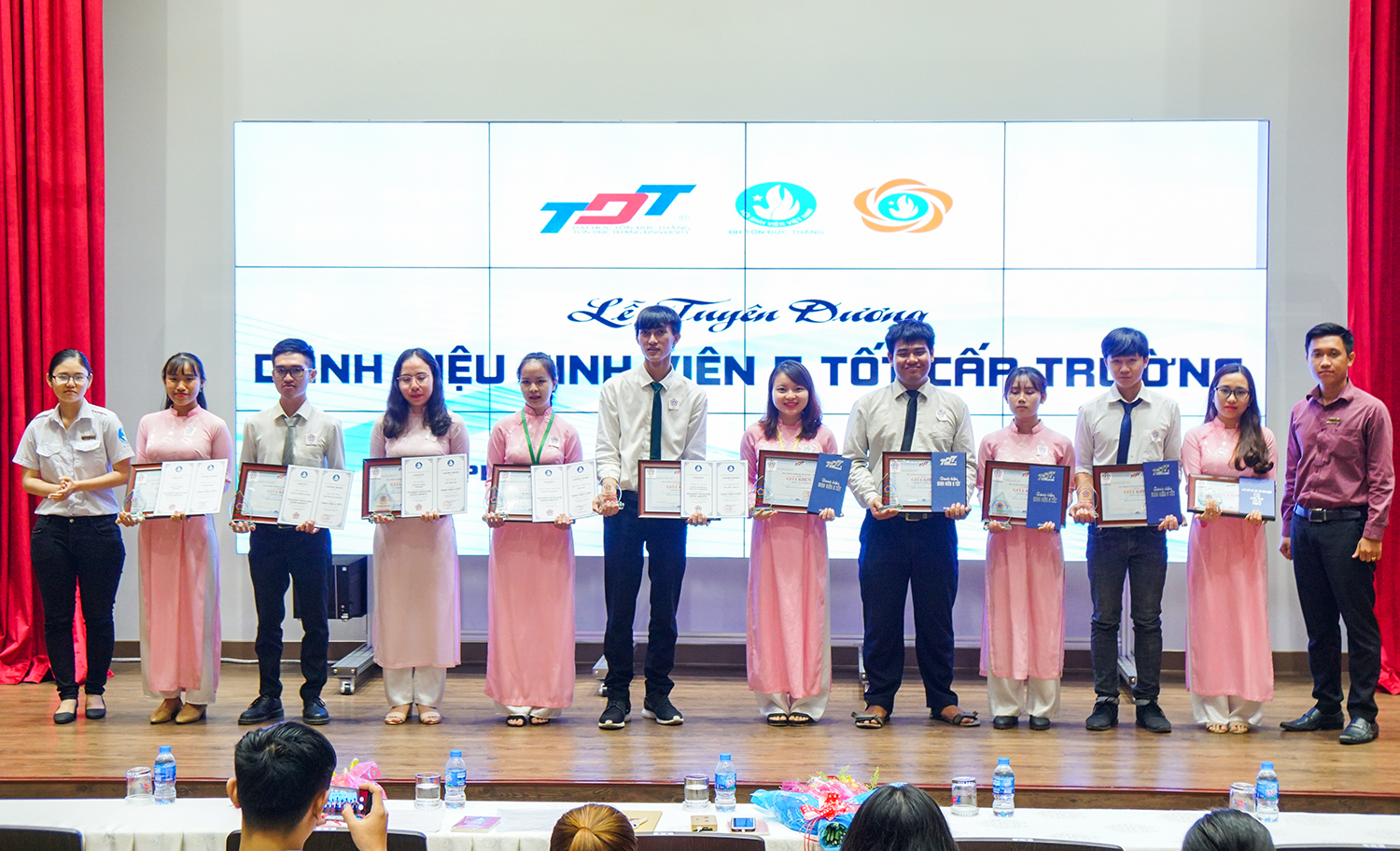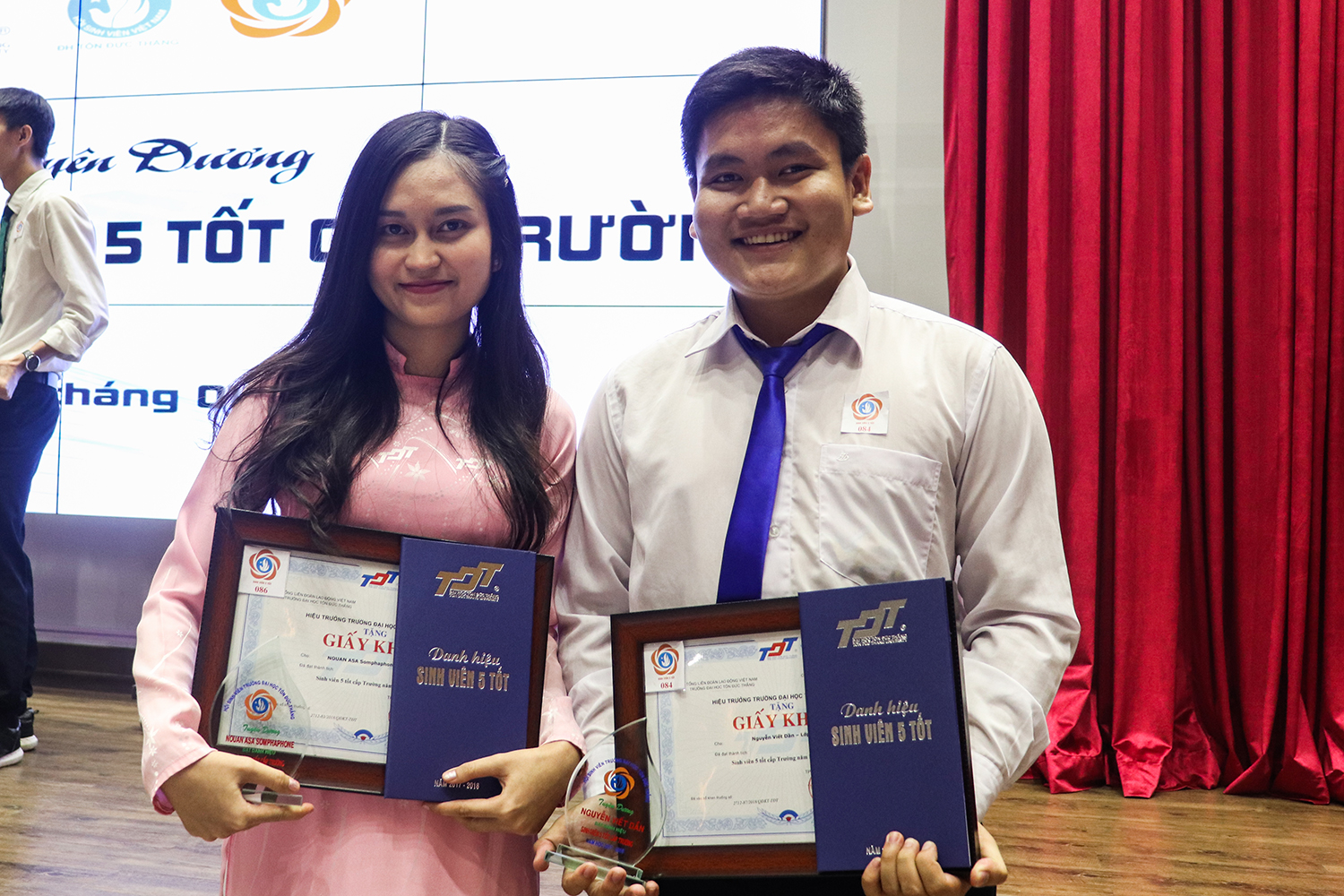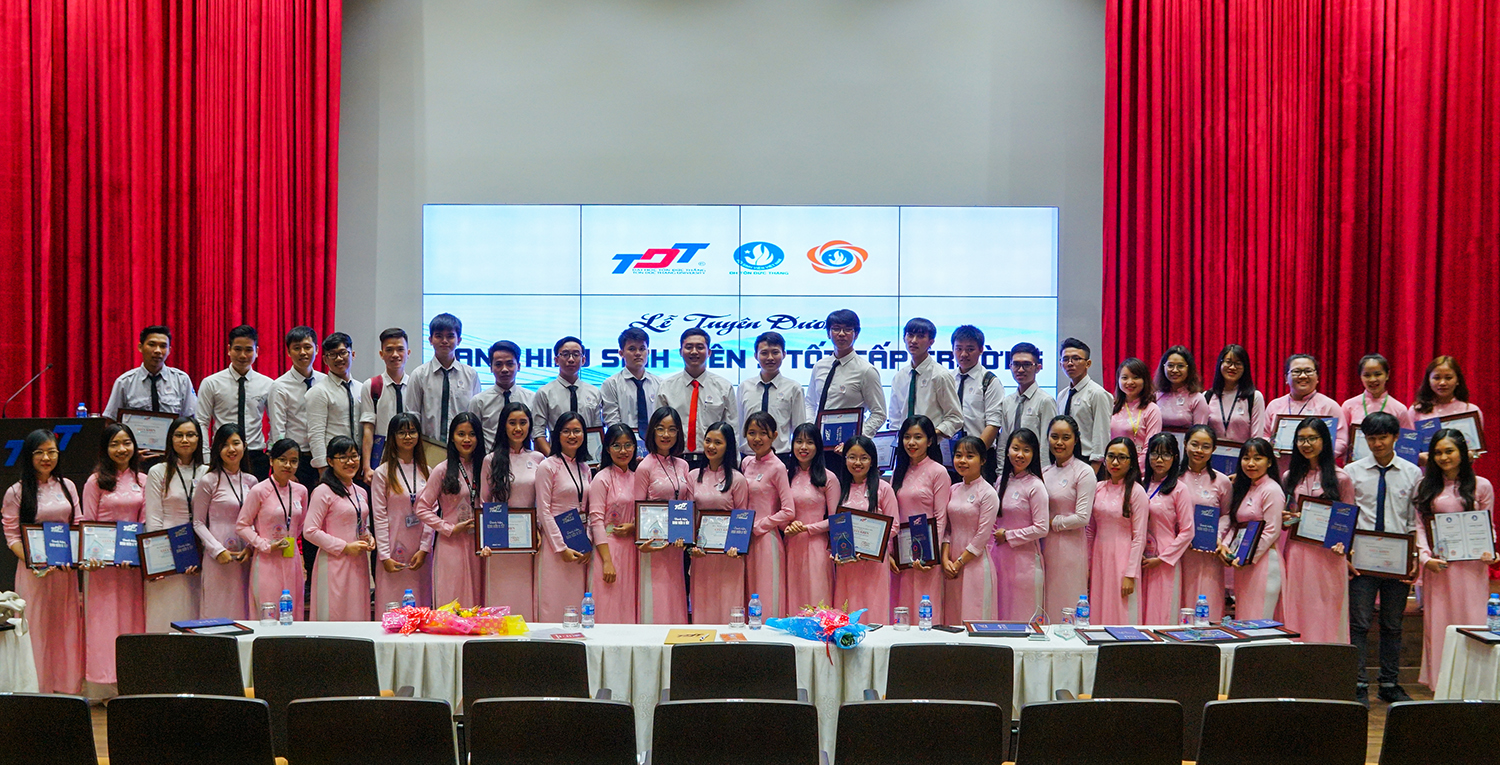 Some outstanding Students of 5 Merits: