Ton Duc Thang University students and educational activities towards the sustainable development
In order to contribute to the education for sustainable development, the Faculty of Environment and Labour Safety of Ton Duc Thang University (TDTU) not only focuses on teaching theory at the University, but also actively expands the learning outside the classroom. The faculty also provides students with opportunities to visit and practice in different enterprises as well as offers them field trips, which helps students integrate their theoretical knowledge with practical activities as well as approach and think about the resources and environmental issues from different angles and perspectives. Moreover, the experiences gained from the field trips also supports the improvement of student's learning spirit by providing opportunities for students to practice the skills of identifying, analyzing and solving problems posed in reality and in lectures.
With this orientation, Dr. Nguyen Tan Phong, a lecturer in charge of biodiversity conservation subject, organized a field trip for students at Cat Tien National Park, Lam Dong Province in January, 2018. At the park, Dr. Phong and Dr. Pham Huu Khanh, head of the Science and technical department of Cat Tien National Park, Vietnam's leading expert in biodiversity conservation, gave students instructions on the field trip, exchanged the discussions and guided students the research direction in the field of biodiversity conservation in Vietnam.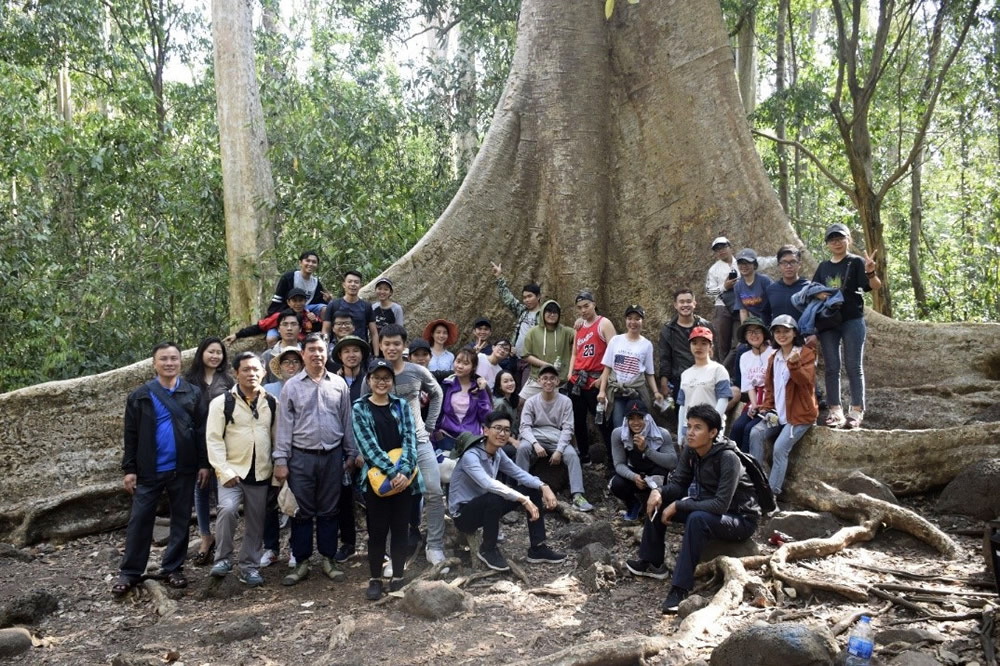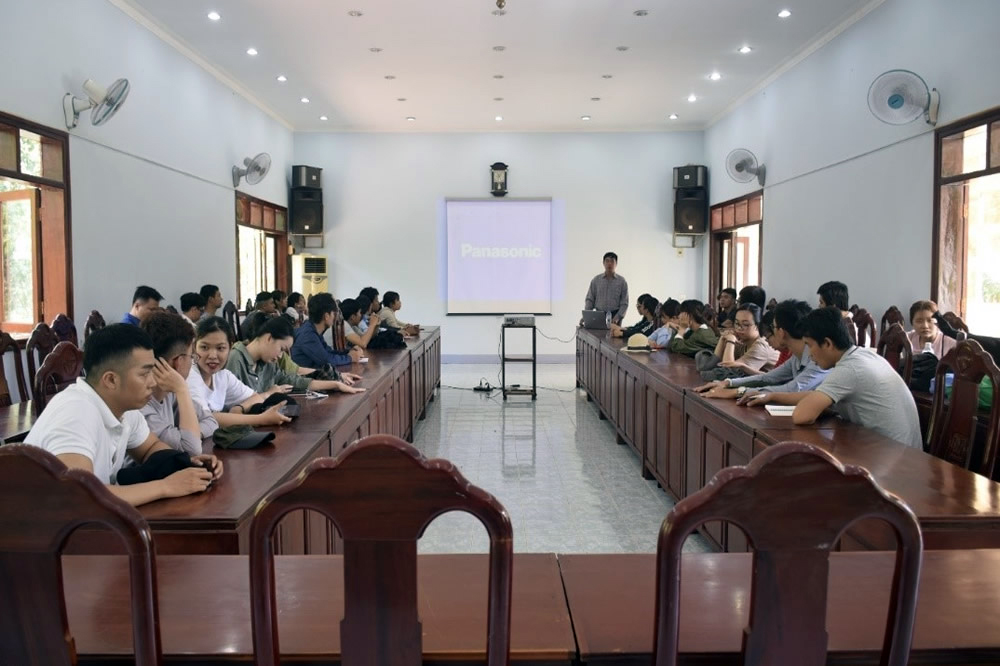 This field trip gave students the opportunity to explore the beauty of the wilderness, to understand more clearly the content of the subject as well as have clear awareness of the real situation and issues related to biodiversity conservation in Cat Tien National Park. After the field trip, three were 3 students from the Faculty registering for participation in the scientific research with experts in Cat Tien National Park. Besides, the Faculty also invited Dr. Khanh to report on the wildlife management in Vietnam; to participate in discussion and orientation of new research contents for TDTU students in the coming time.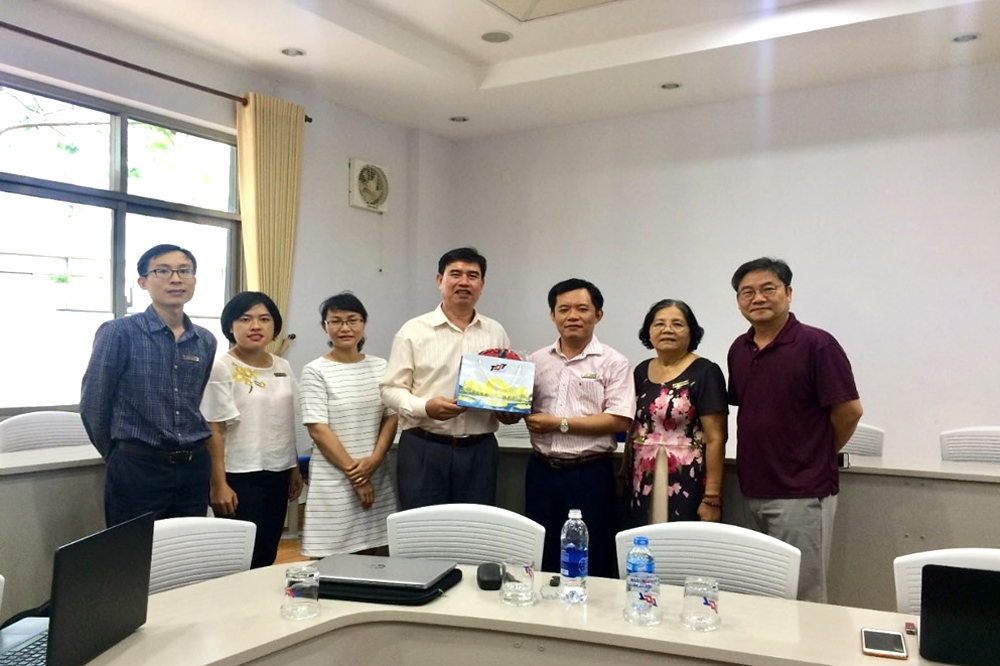 Cooperating with experienced businesses and experts who are working with practical way to educates students that study goes as a pair with practice, the Faculty of Environment and Labour Safety has ensured the quality of education with 100% of students getting job within 12 months after graduation; created more opportunities for students to have good understanding of orientation of sustainable development and the education toward the sustainable development of the university. From here, there is a certain adjustment of each individual's though and view in their career choice and future direction after their graduation.