TDTU - 30/12/2022 - 1:13pm
In the last days of 2022, Ton Duc Thang University (TDTU) received good news when the University's women's basketball team won the Ho Chi Minh City Student Basketball Tournament in 2022 with the score 74-60.
In particular, the TDTU female students left a deep impression in the final match with a series of throws outside the 3-point area, 6.25m from the basket. Right in the first two innings, students Tuyet Minh and Hoa Phan Thanh Vy of TDTU continuously had long throws into the opponent's basket. In the last two rounds, Pham Xuan Nghi exploded with 4 more accurate throws. In the whole match, the TDTU women's basketball team threw a total of 14 3-pointers, including 8 successful throws by Phan Hoang Tuyet Minh. These are difficult throws, requiring high technique and good physical strength. In the men's tournament, the TDTU men's basketball team also won a bronze medal.
With this result, the TDTU girls successfully defended the Ho Chi Minh City student basketball championship with 3 gold medals for 3 consecutive years.
Recently, at the National Student Basketball Tournament, the TDTU Women's Basketball Team also won the championship, affirming the position of one of the leading women's basketball teams in the country.
TDTU is a successful autonomous public university with synchronously invested facilities. In particular, the sports complex has multi-purpose stadium, FIFA standard football field, tennis court, volleyball.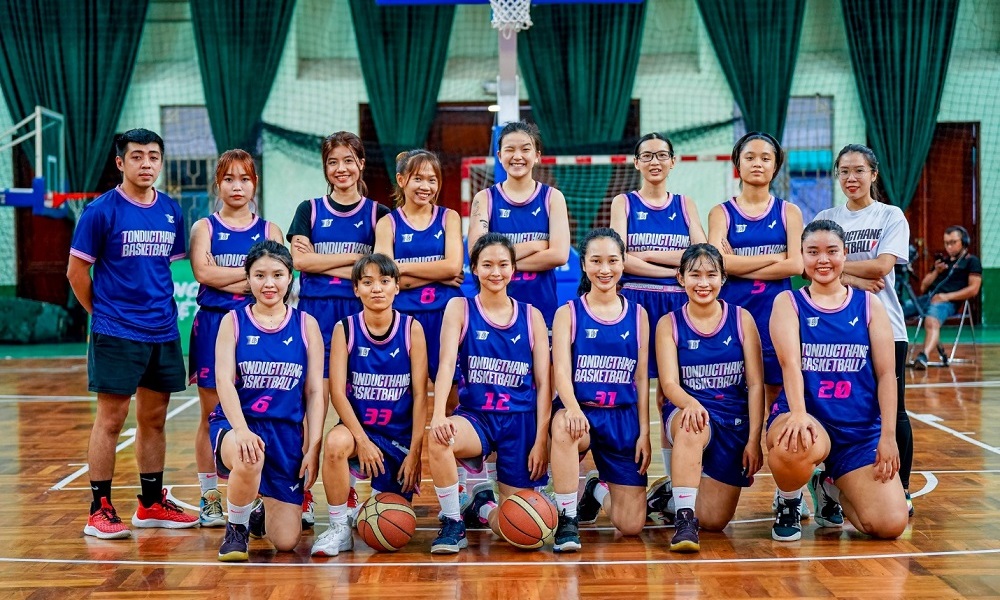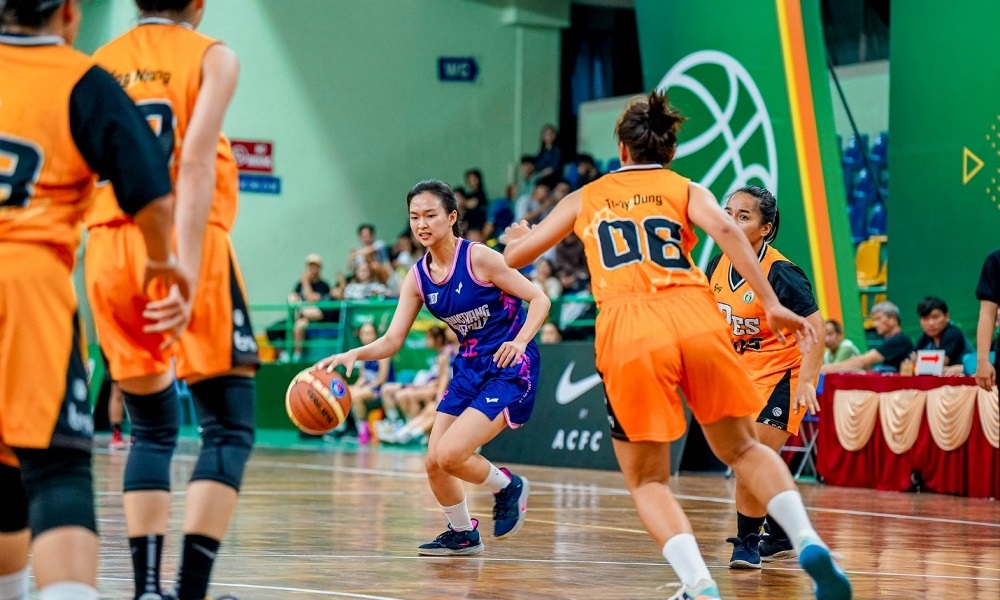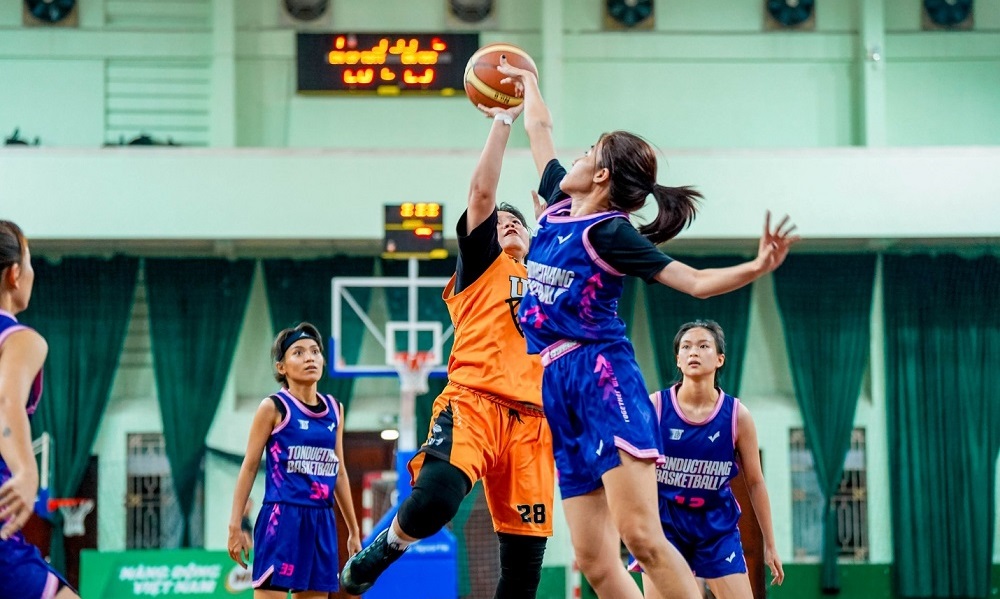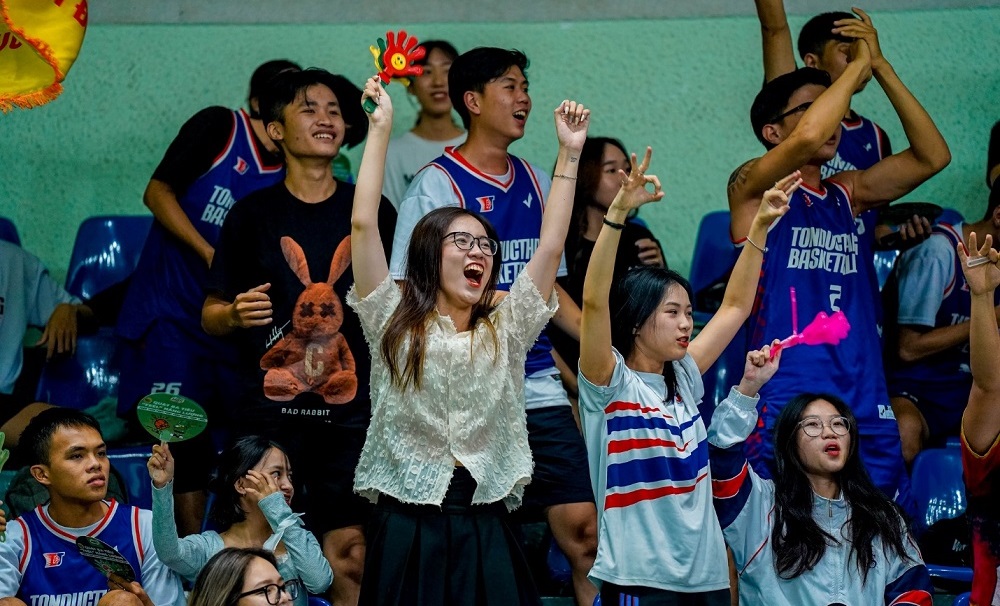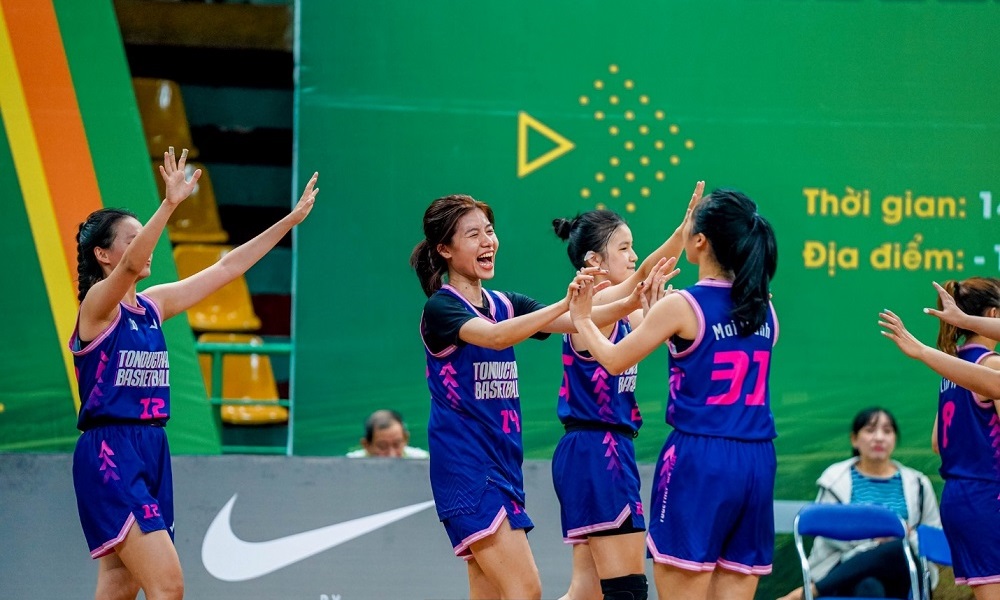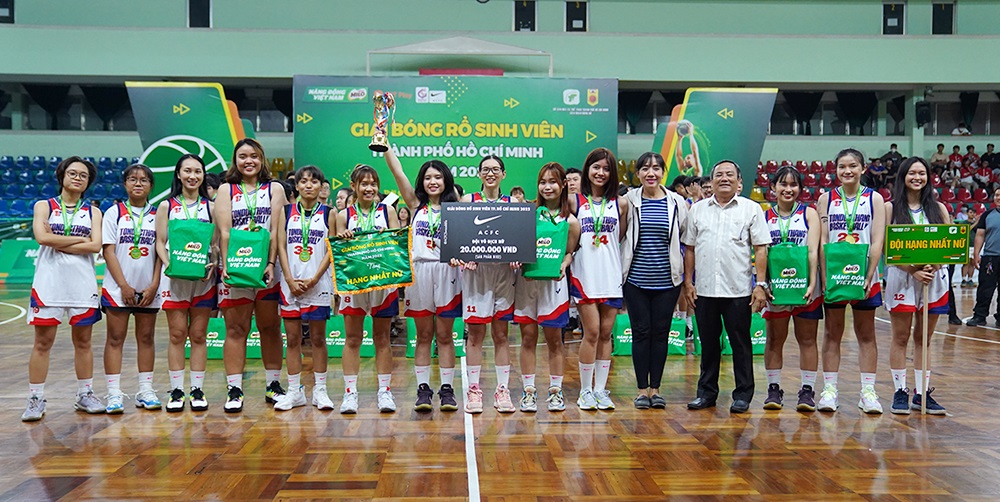 Image source: Bóng rổ TV, WEBTHETHAO.VN
Video link of the 3-point throwing sequence of TDTU students: here