TDTU - 23/03/2023 - 2:52pm
On March 21, 2023, the Vietnam - Finland International School (VFIS) in collaboration with The International Cooperation, Research & Training Institute (INCRETI) of Ton Duc Thang University successfully organized the study abroad consulting and information Day 2023. People in attendance at the event included the leaders of TDTU, VFIS and representatives of 23 educational institutions and universities that are close partners of TDTU from Finland, Canada, Australia, the UK, USA, New Zealand, and nearly 500 TDTU students and VFIS students and their parents.
This event is an opportunity for parents and students to meet and discuss directly with the representatives of the leading universities abroad to learn about specific study programs, learning and living environment, as well as criteria to receive scholarships from international universities, thereby helping them have more motivation to study and have the appropriate future orientation when they are  VFIS students.
Career orientation and study abroad consulting is a core activity in the curriculum at VFIS, which are reflected in a variety of activities, including the study abroad consulting day held annually at the school's campus. In particular, not only are the students directly admitted to TDTU after completing the High School Program, VFIS students also have the opportunity to become students of TDTU's partner universities around the world. The students and their families have enough information to orient their careers and study opportunities to higher levels in an international environment after graduating from VFIS.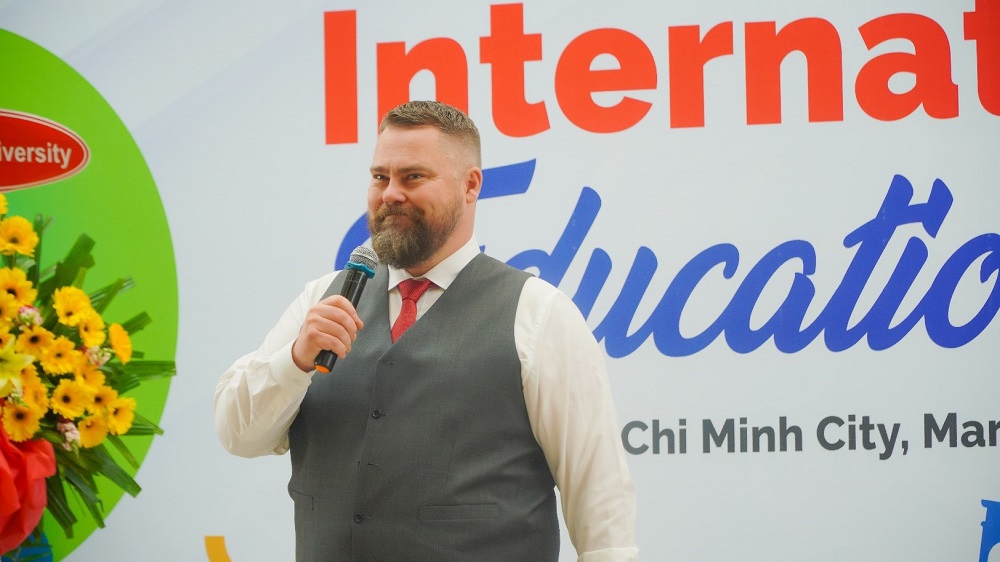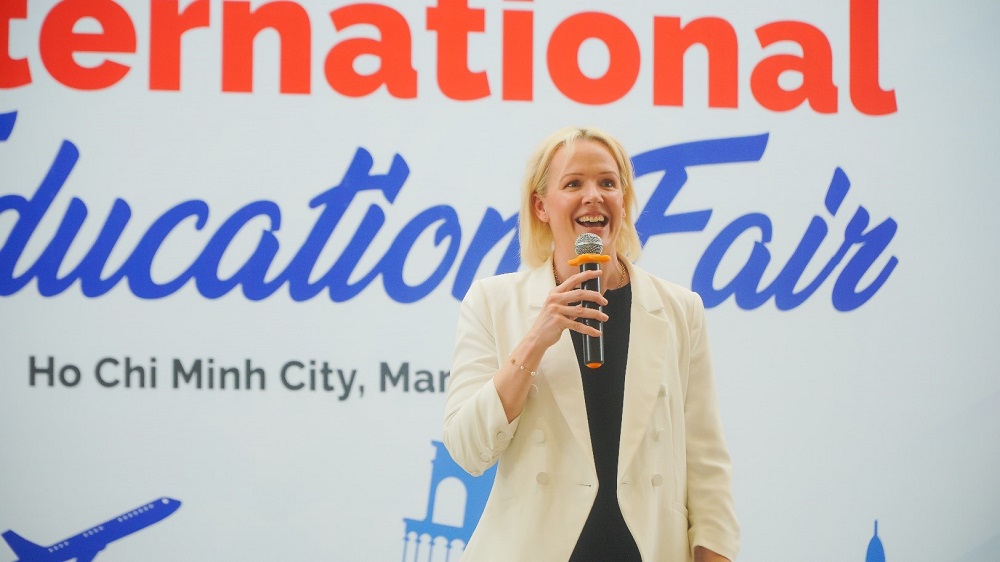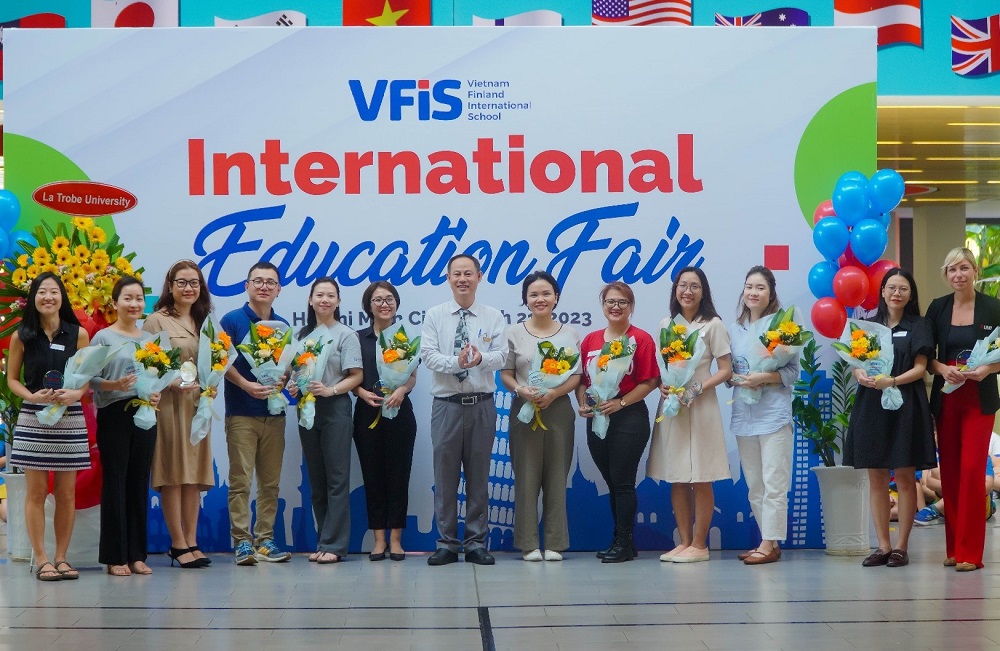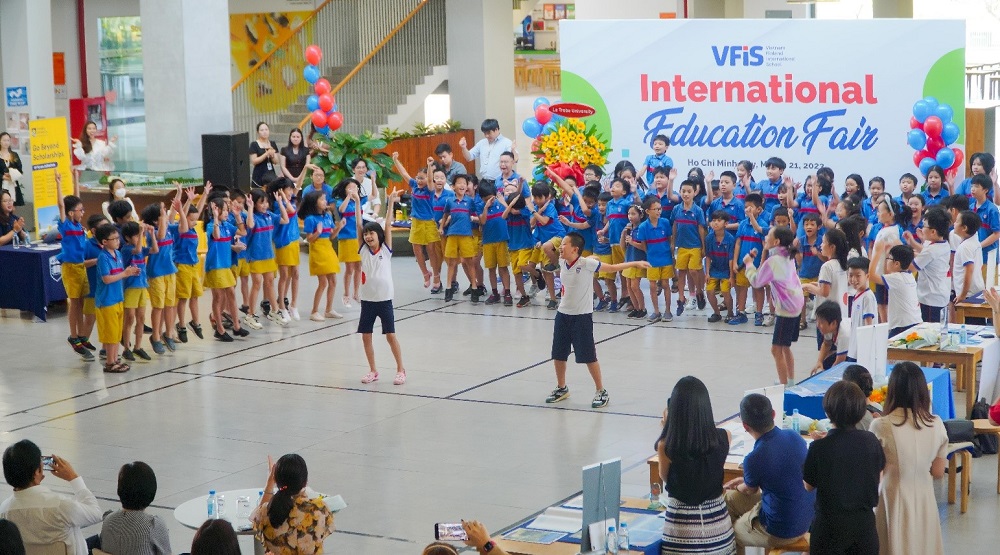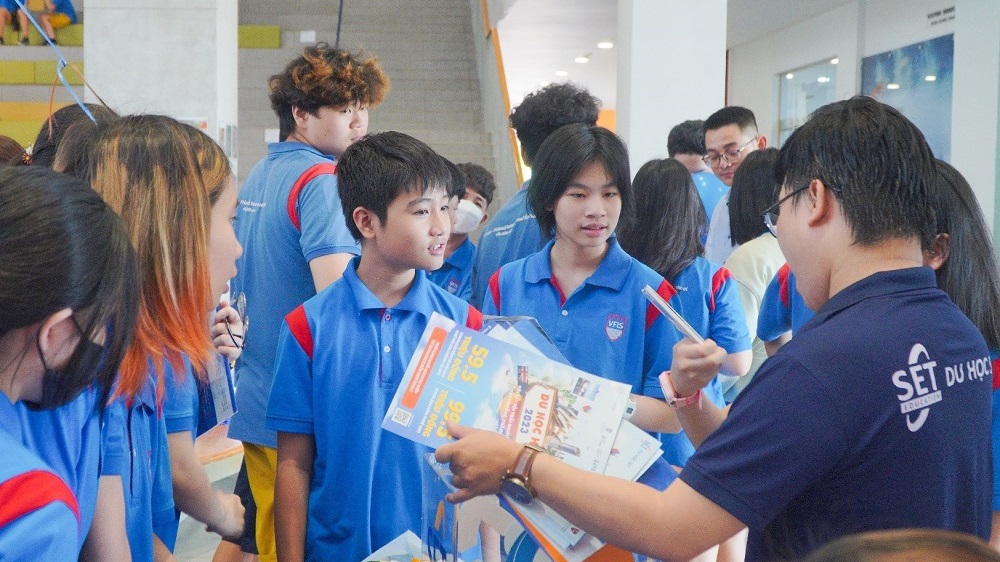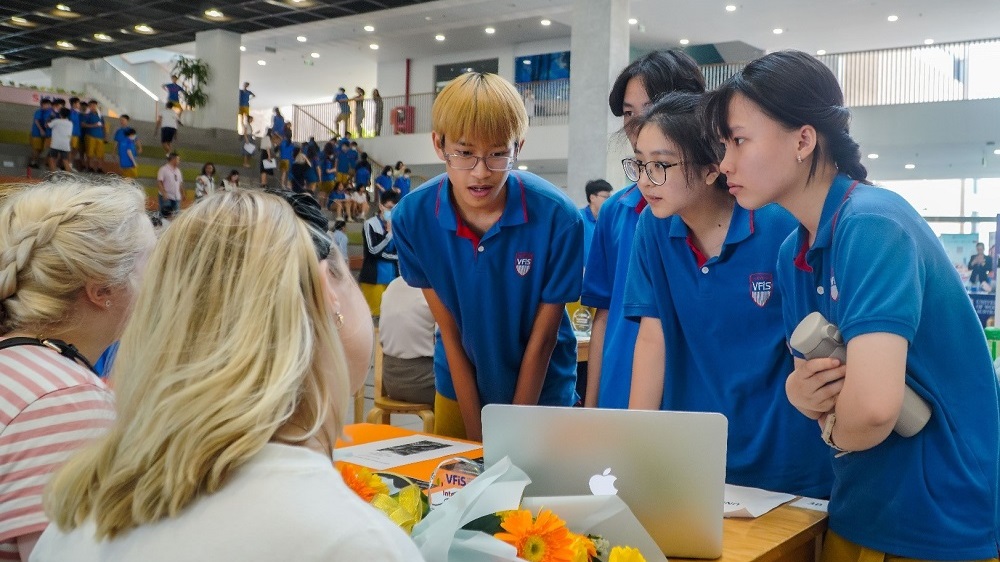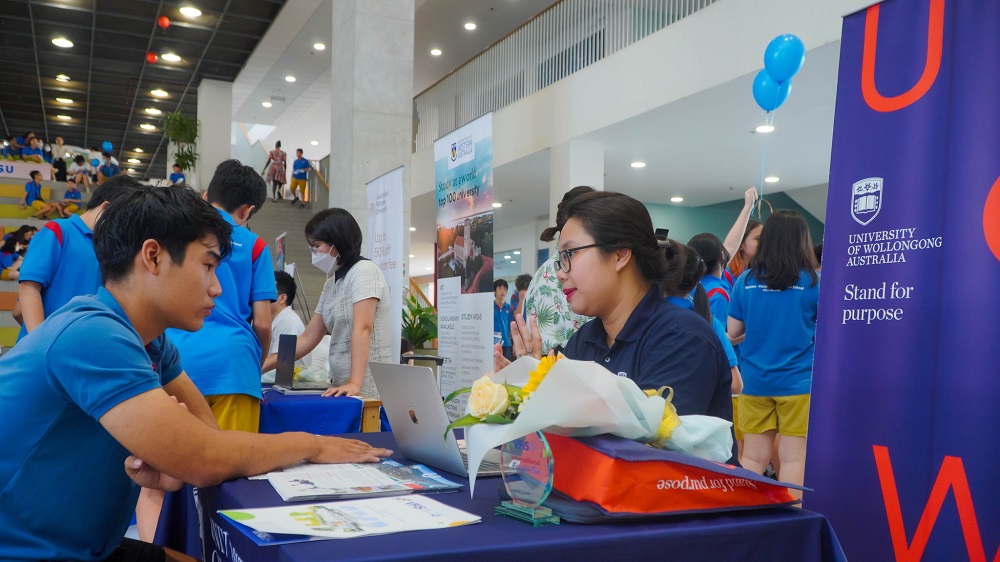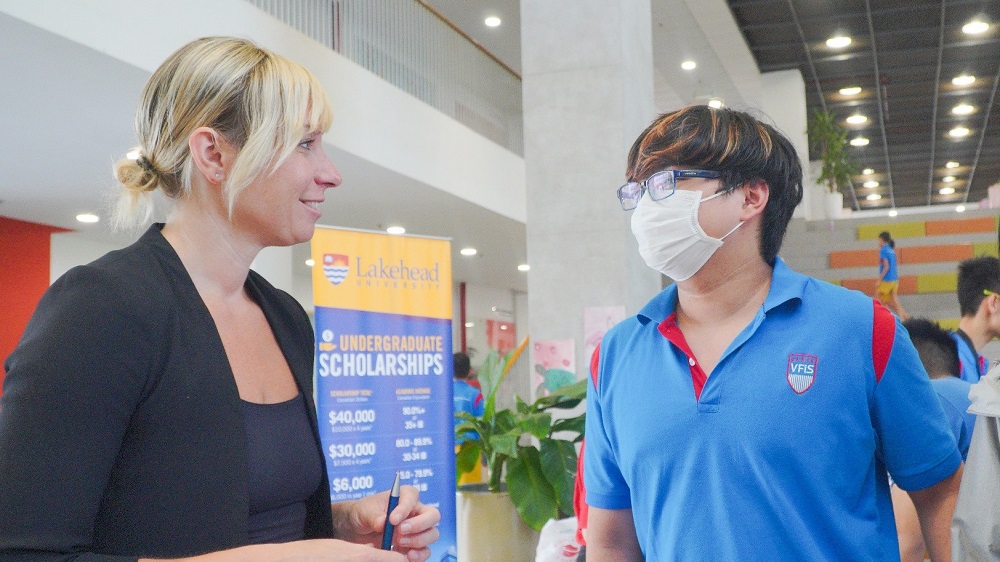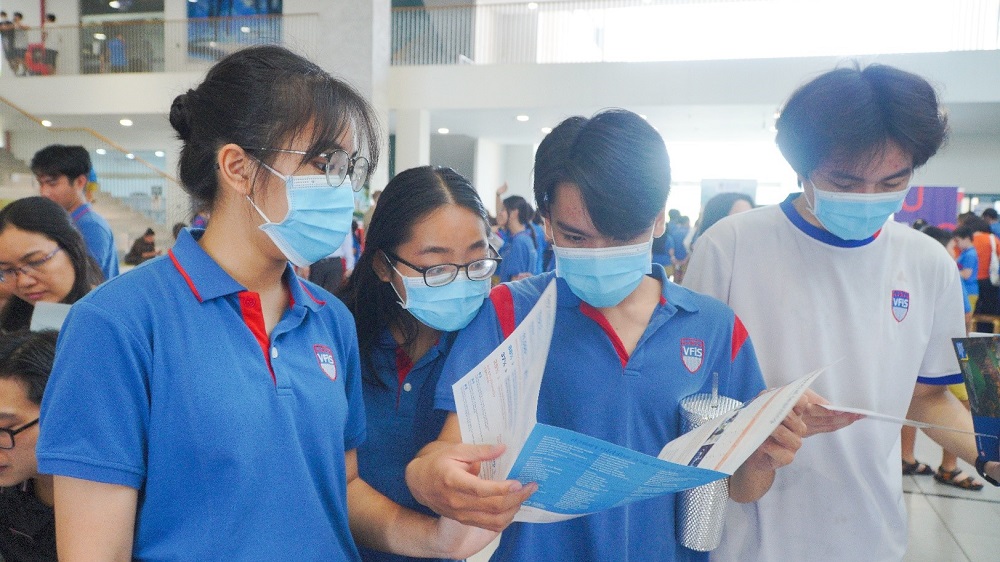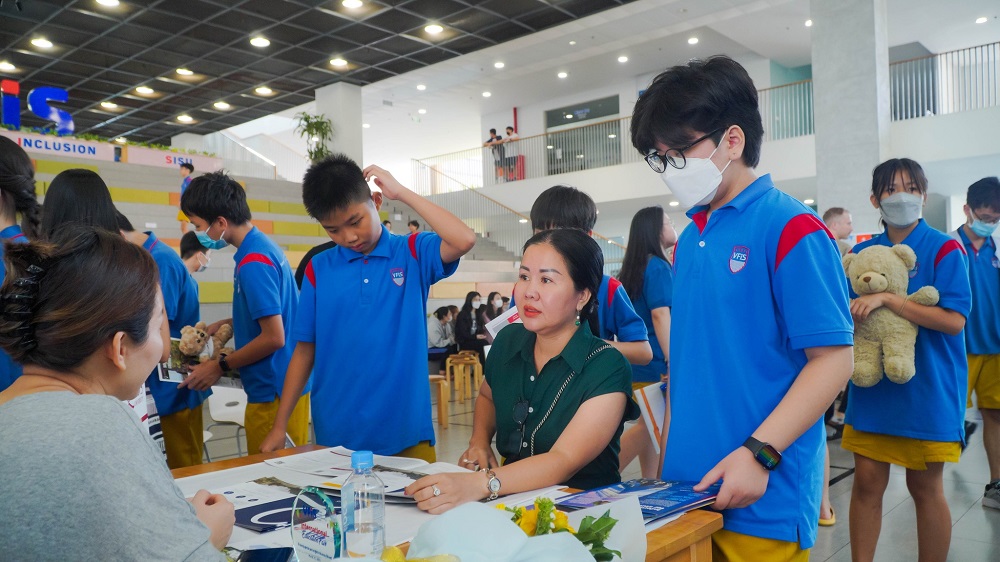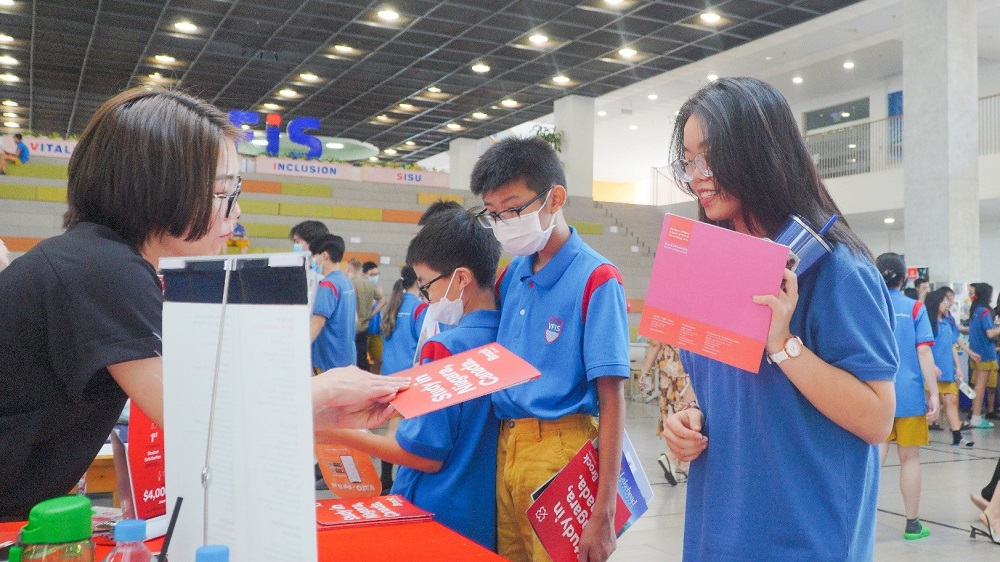 Parents and students exchanging information with representatives of universities.
Vietnam - Finland International School is a member of Ton Duc Thang University, also the first Finnish standard school in Vietnam, marking an important turning point in the educational cooperation relationship between the Finnish and Vietnamese governments. VFIS is proud to have facilities designed by Finnish architects with the orientation to optimize pedagogical efficiency by an open and flexible learning space that brings comprehensive and happy development for learners. VFIS currently offers the IB Diploma Program and the Integrated Bilingual Program for students in grades 1-12.
The school sincerely invites parents and students to visit and experience a safe and inspiring learning environment at VFIS. For admissions information, please contact:
VFIS Admissions and Communications Office:
01, D1 Street, Tan Phong Ward, District 7, HCMC (Gateway 9 of Ton Duc Thang University)
vfis.tdtu.edu.vn | admissions@vfis.tdtu.edu.vn
facebook.com/vfis.tdtu.edu.vn | youtube.com/vfischannel
Hotline: 090 399 6232 - 094 451 4477