TDTU - 15/01/2023 - 10:49am
In the early days of 2023, several exciting internationalization activities took place at Ton Duc Thang University (TDTU) with many courses for students from the US, Australia, New Zealand, Singapore, etc.
The cultural exchange programme at TDTU provided international students with useful knowledge and skills through classes in Vietnamese language and Vietnamese culture, professional debates and presentations, visits to historical sites, scenic spots in Ho Chi Minh City, Mekong Delta and many other exchange activities.
"The exchange programme at TDTU gave me many interesting things and profound lessons. In the first few days, the change in time zone and space had a little influence on the process of studying and living in Vietnam, but thanks to the care and enthusiastic support of TDTU students during this time, we have adapted and integrated more quickly into the learning and living environment" - Rachel Marguerite Beilby, on behalf of the international student delegation, shared her feelings about the short-term exchange programme at TDTU.
Over the years, TDTU has become a hub of international cooperation, education and research. International student exchange activities and cultural exchange programmes take place continuously and periodically. Therefore, the quality of education of the University has also been improved, helping TDTU students to acquire new knowledge, integrate into a multinational environment, and expand relationships beyond borders to confidently become global citizens.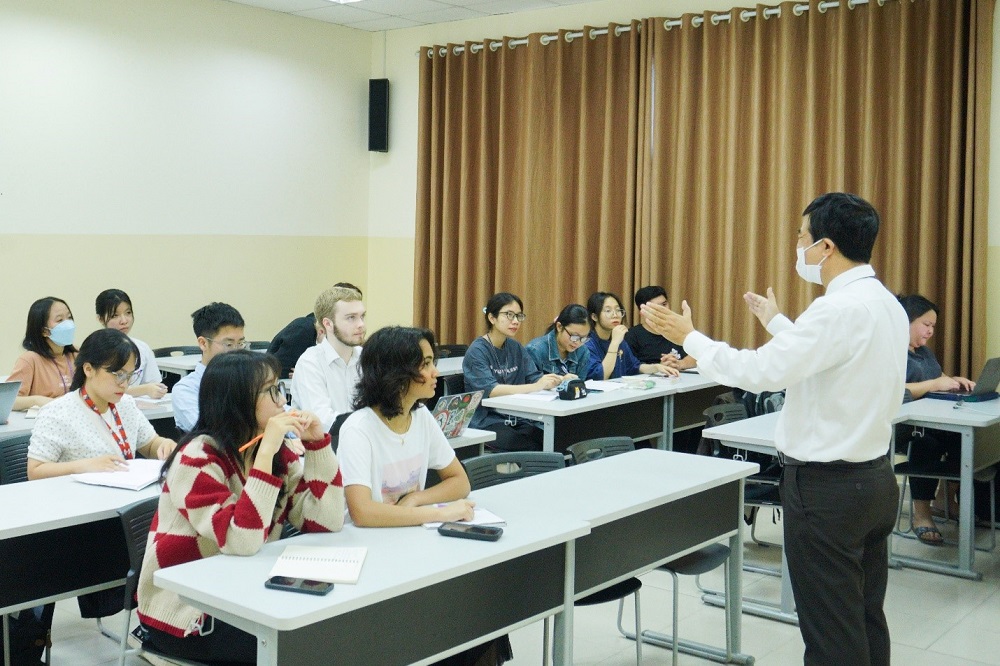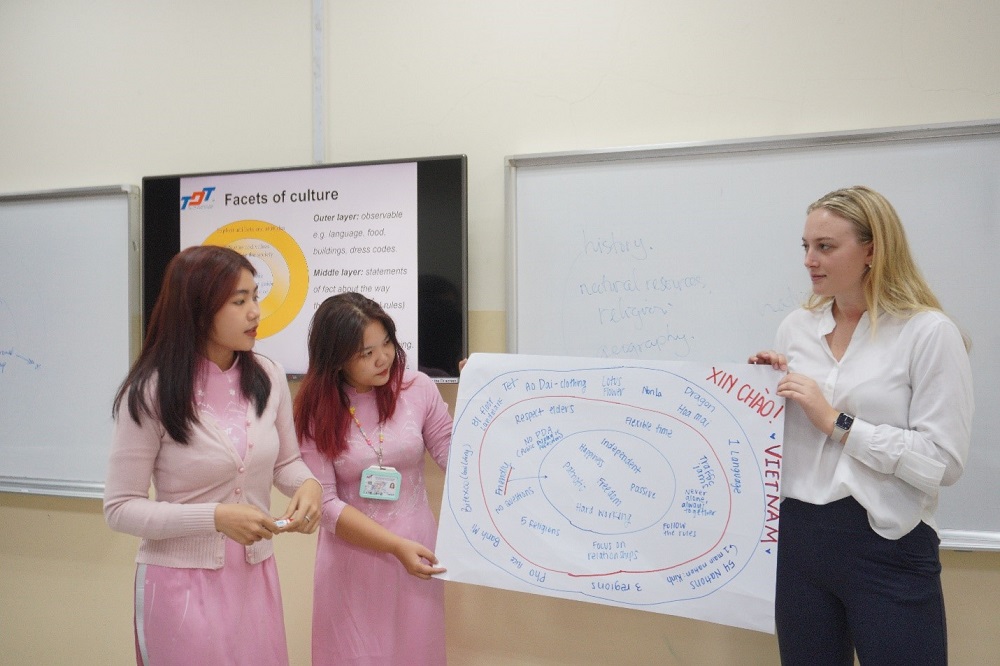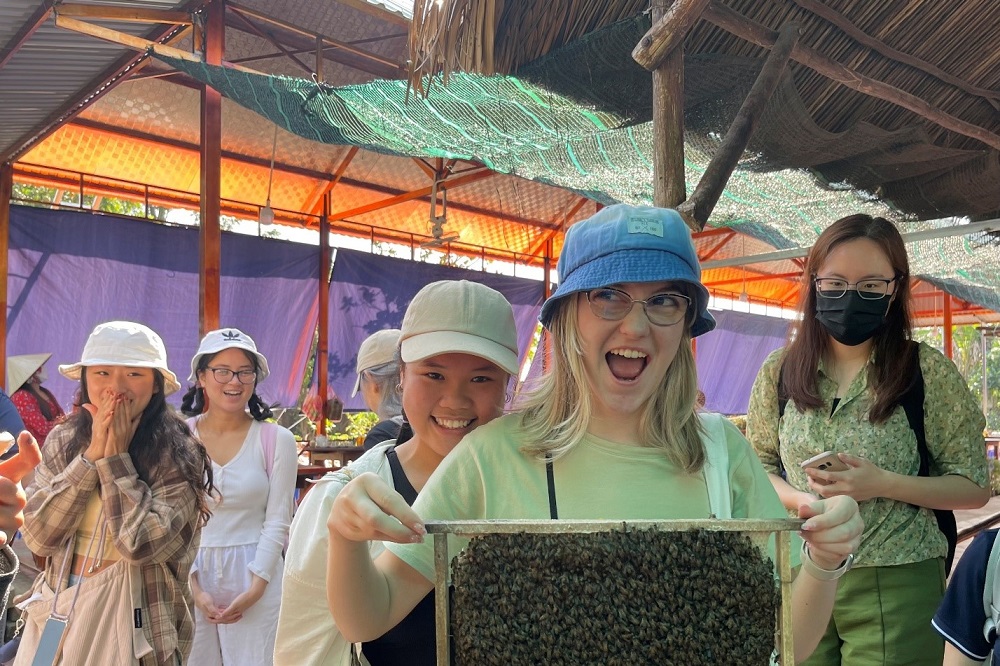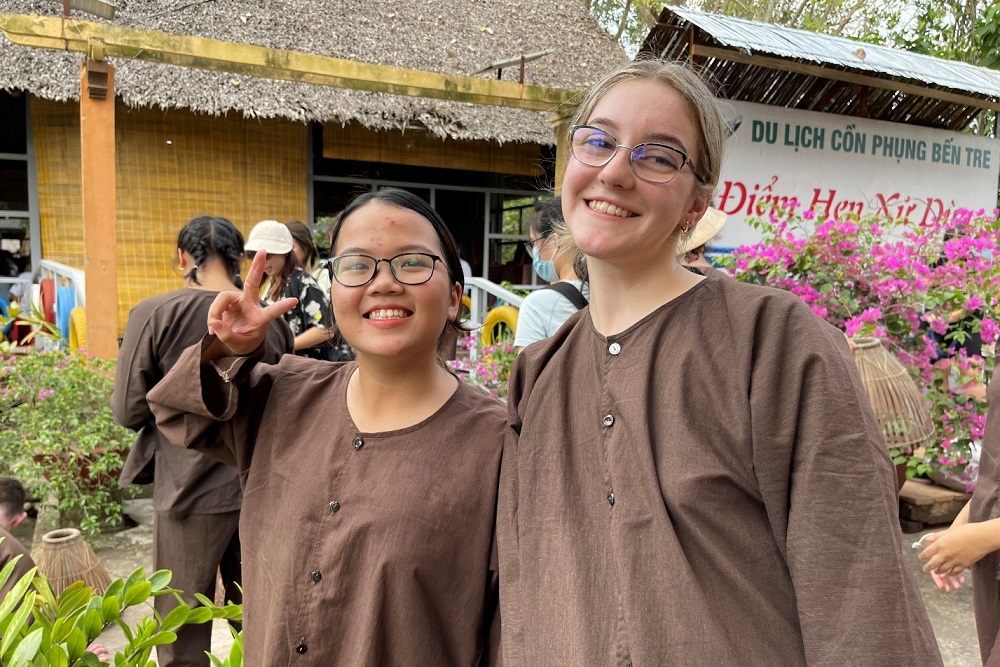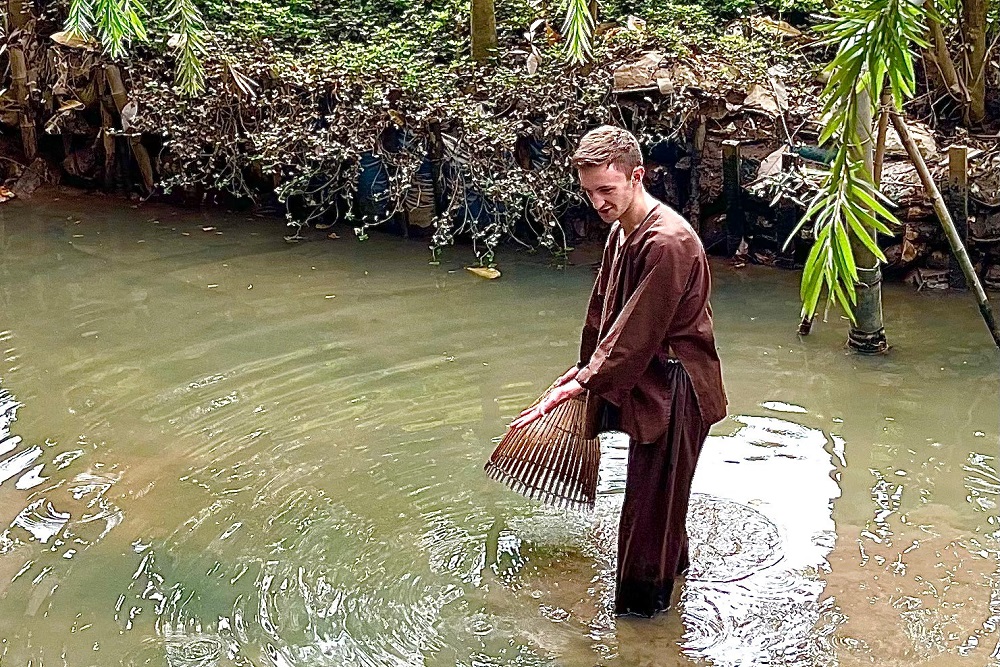 International students experiencing Vietnamese cultural activities.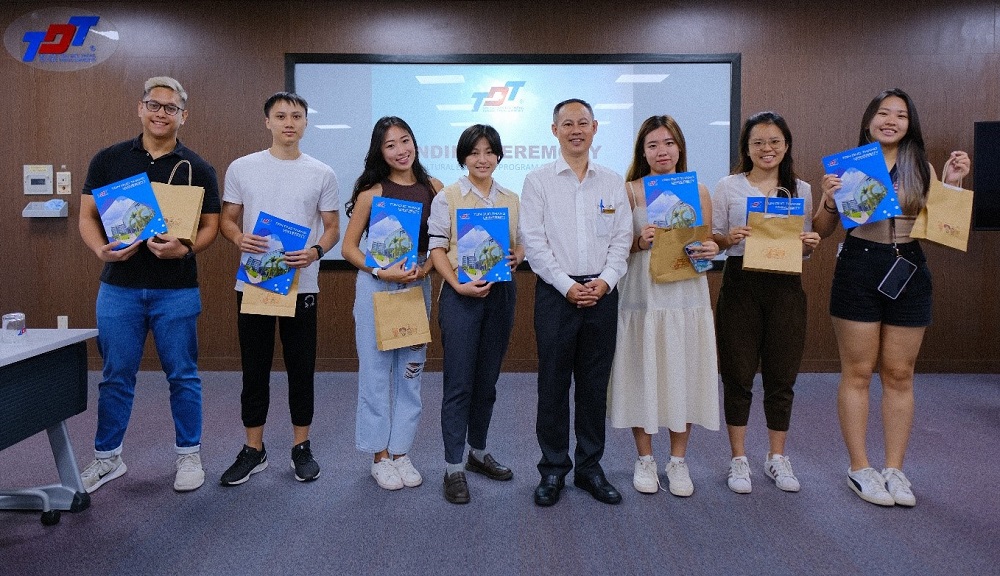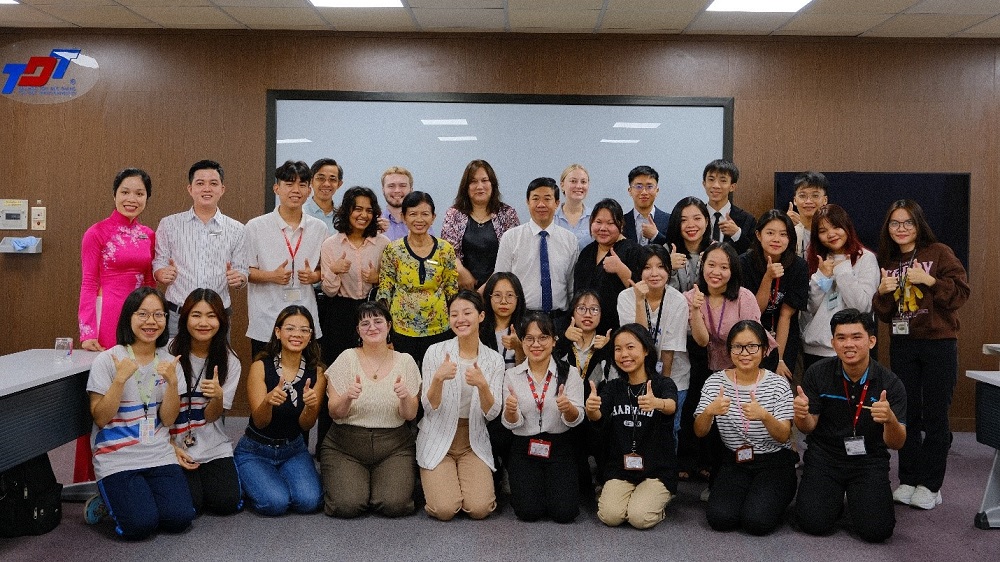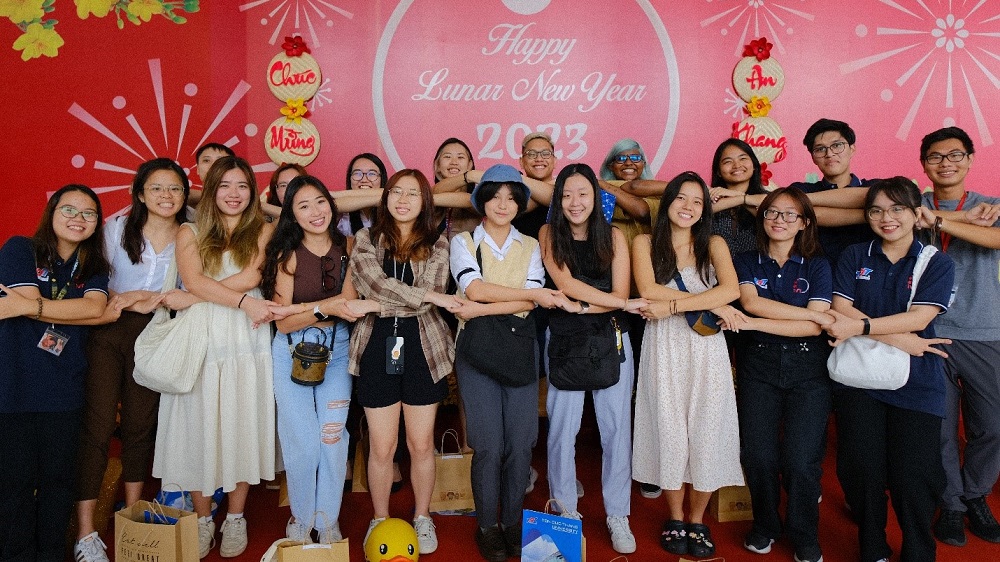 123
TDTU lecturers and students taking commemorative photos with international friends.