TDTU - 31/01/2023 - 7:22am
On the afternoon of January 29, 2023, University Council, Presidential Board, leaders of affiliated units and nearly 1,000 lecturers and staff of Ton Duc Thang University (TDTU) attended the New Year's Meeting at Tan Phong Campus.
In the joyful atmosphere of welcoming the new year, Dr. Vu Anh Duc - Chairman of the School Council, greeted all TDTU teachers and staff and gave guidance to the school community to strive in 2023 with sustainable achievements and victories for the education and training of high-quality human resources for society.
At the meeting, Dr. Tran Trong Dao - the President of the University, sent his greetings and wishes of peace, happiness, and success to the lecturers, staff, and their families; at the same time, he encouraged the spirit of working, maximizing the potential of everyone to achieve the goals of 2023 and contribute to TDTU's growth further and further.
The representative of TDTU lecturers and staff attending the meeting also sent the best wishes to the Presidential Board and the entire TDTU family; expressed the determination to unite to maintain the existing foundation and strive to help TDTU continue to develop rapidly and sustainably.
The meeting took place in a cozy atmosphere, after the joyful and vibrant musical performances, there was a program to give lucky money at the beginning of the year to TDTU's members. The University's trade union also organized a lucky draw for members who attended the New Year meeting with valuable gifts. Exciting activities at TDTU promised to bring a new year full of optimism and positivity with many new achievements.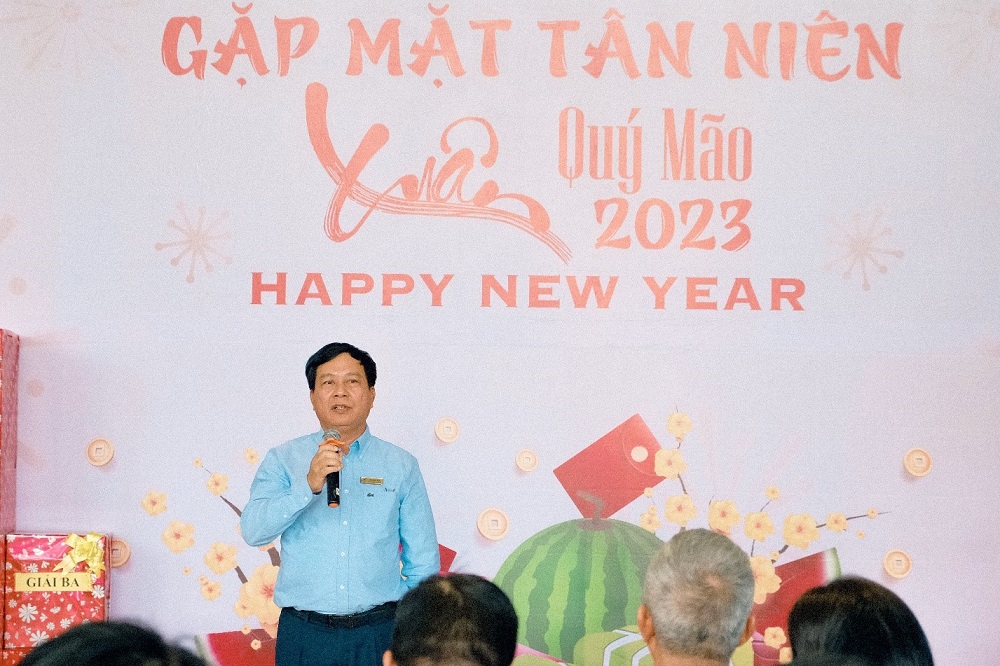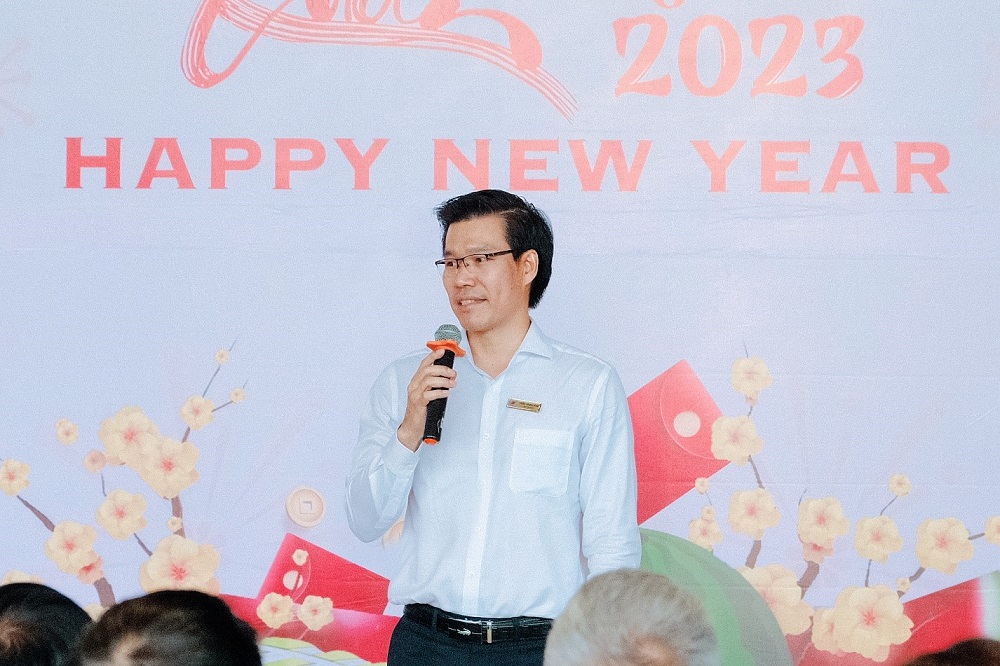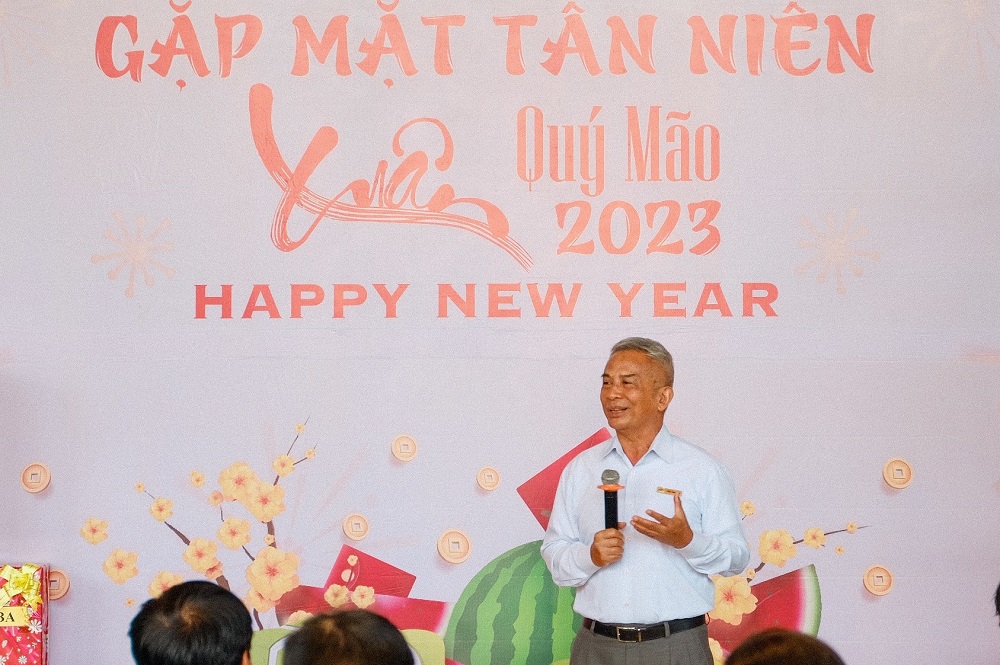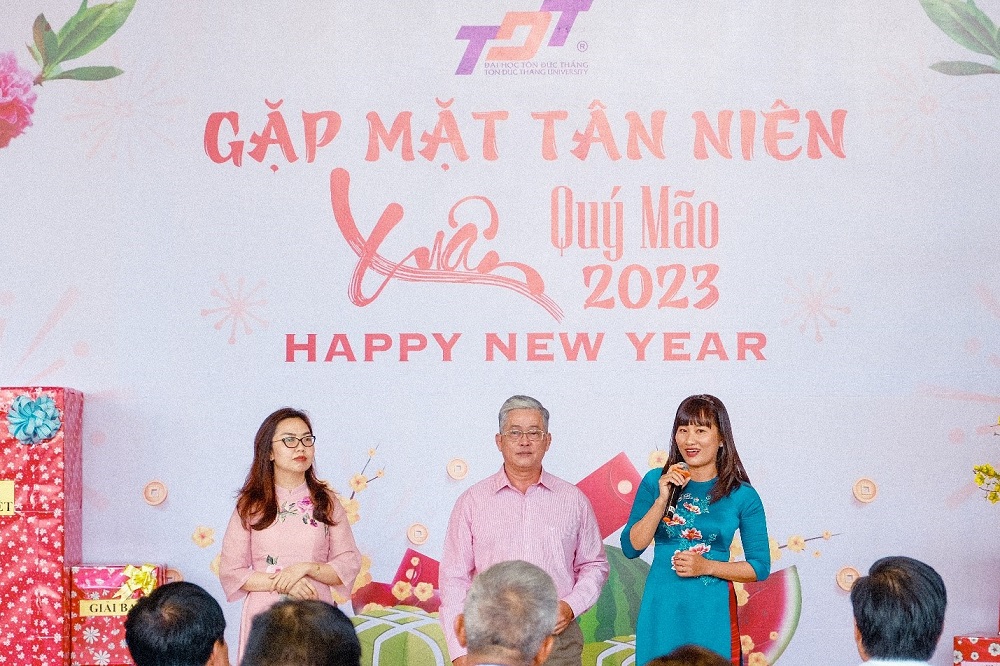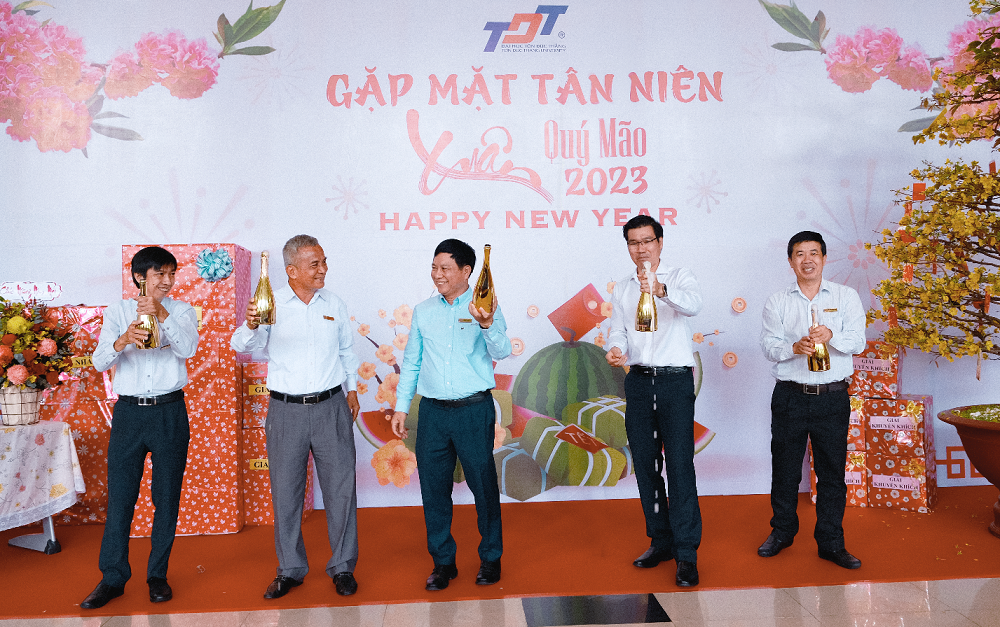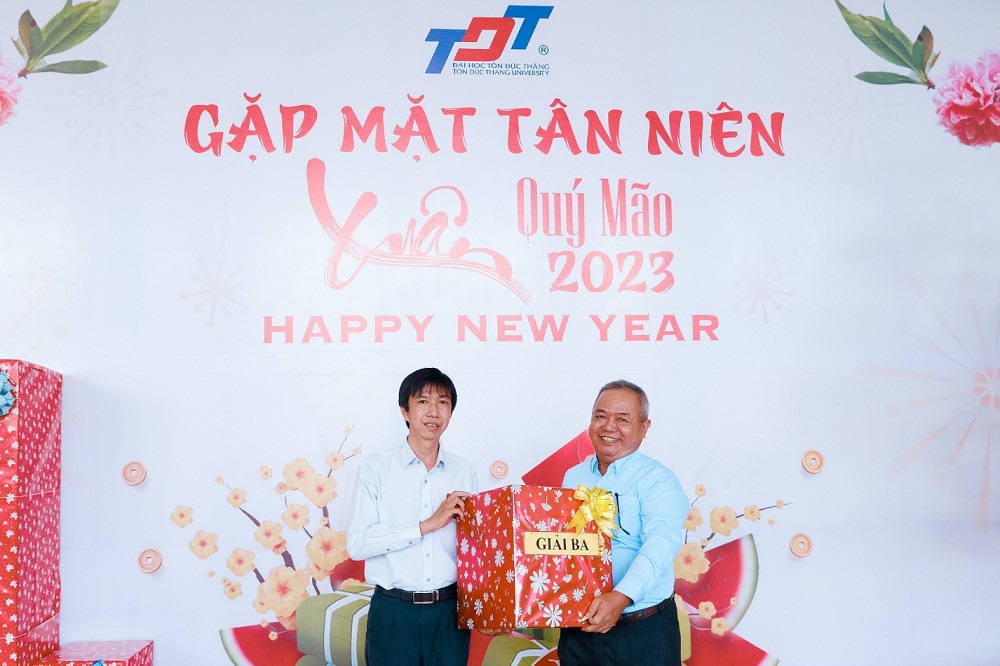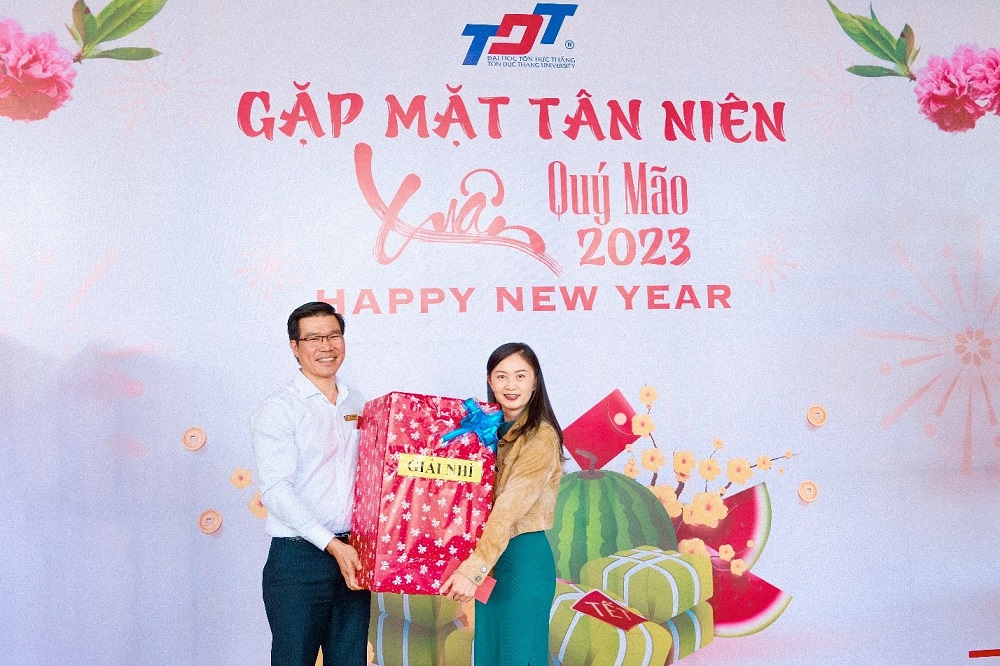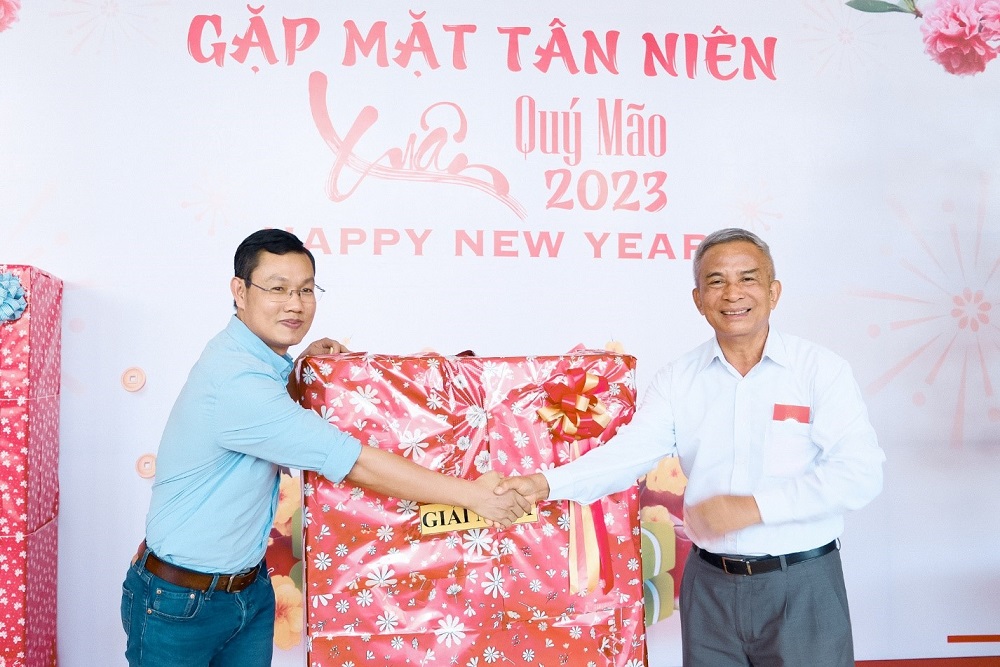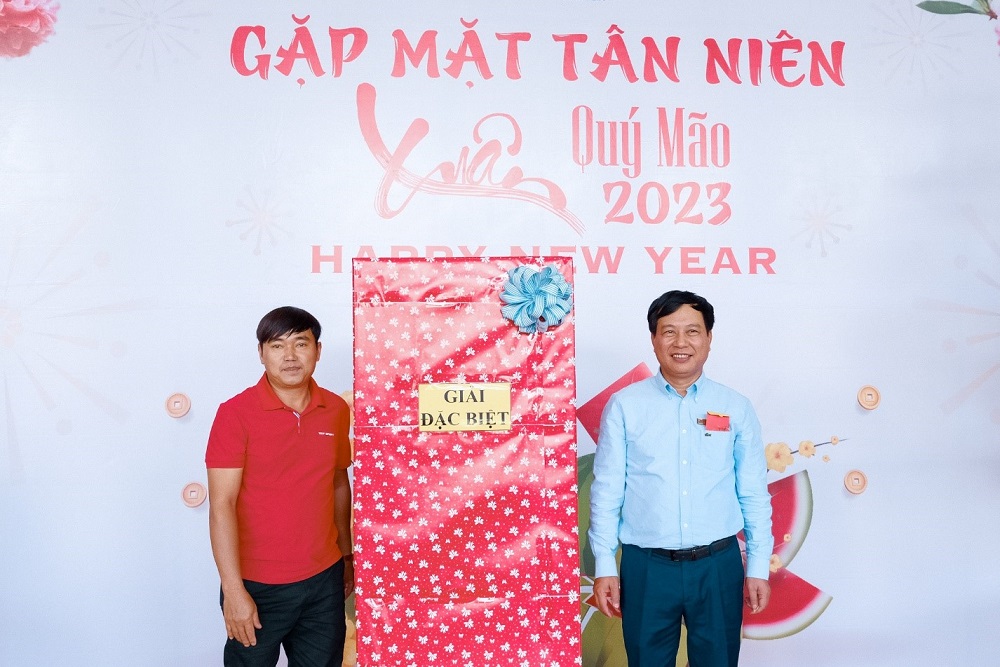 Lecturers, staff and employees won lucky prizes at the beginning of the year.