TDTU - 16/06/2023 - 11:08pm
On the afternoon of June 15, 2023, Ton Duc Thang University (TDTU) held a ceremony to announce and award the appointment decision to 54 management personnel.
Attending the ceremony were Dr. Vu Anh Duc - Secretary of the Party Committee, Chairman of TDTU's University Council; Dr. Tran Trong Dao - Deputy Secretary of the Party Committee, TDTU's President; Dr. Vo Hoang Duy - TDTU's Vice President; Dr. Nguyen Dinh Hoa - President of TDTU Trade Union, and those who are Heads, Deputy Heads, Assistants, lecturers and staff of units under TDTU.
Previously, on April 5, 2023, the University issued Plan No. 816/KH-TĐT on implementing the appointment and re-appointment of management personnel of units under the University for the term 2021-2026. After more than 2 months of implementing the plan and carrying out the steps according to the process, it has been completed according to the regulations with the results: 35 cases of first appointment; 11 cases of re-appointment; 4 cases of extending the time holding a position/performing tasks; 3 cases of mobilization - being in charge; 01 case of holding the position of Acting Head.
Dr. Vu Anh Duc delivered a congratulatory speech to the honorably appointed management personnel, encouraged the working spirit, and directed the University's collective to strive together for the common goal of developing TDTU sustainably and serving society.
Ms. Dang Thi Kim Anh - Head of the Department of Student Affairs representing the new management personnel thanked the University, colleagues and family for the trust, and affirmed that they will always strive to learn and complete the assigned tasks well.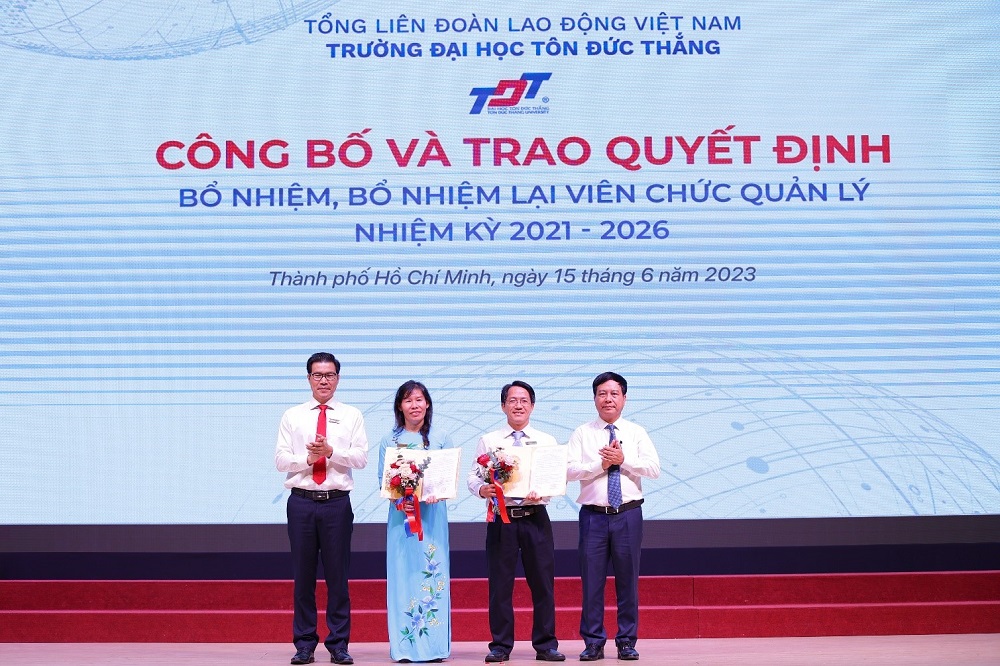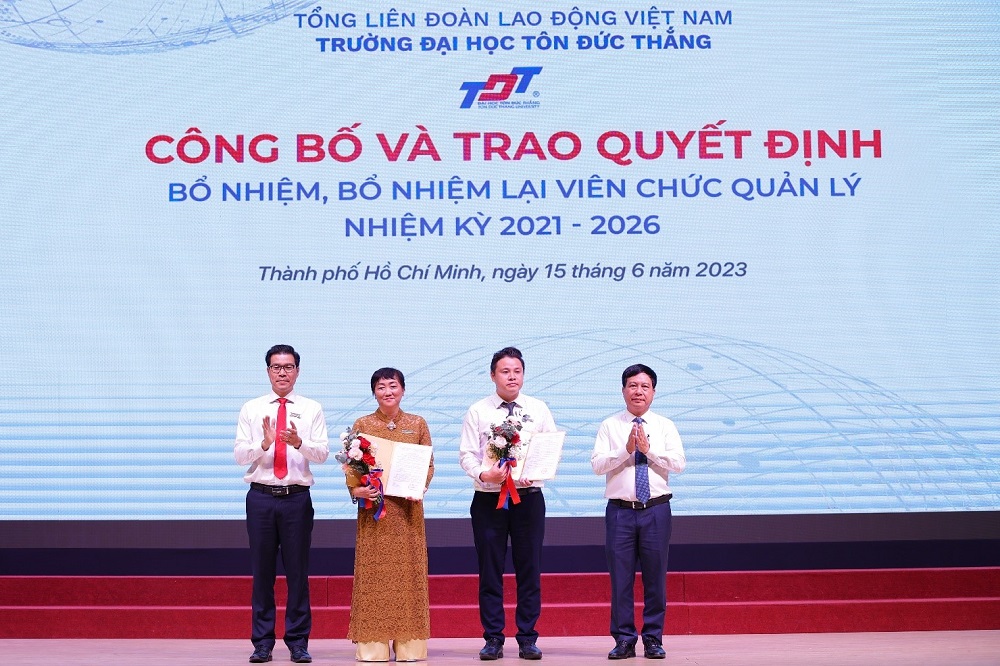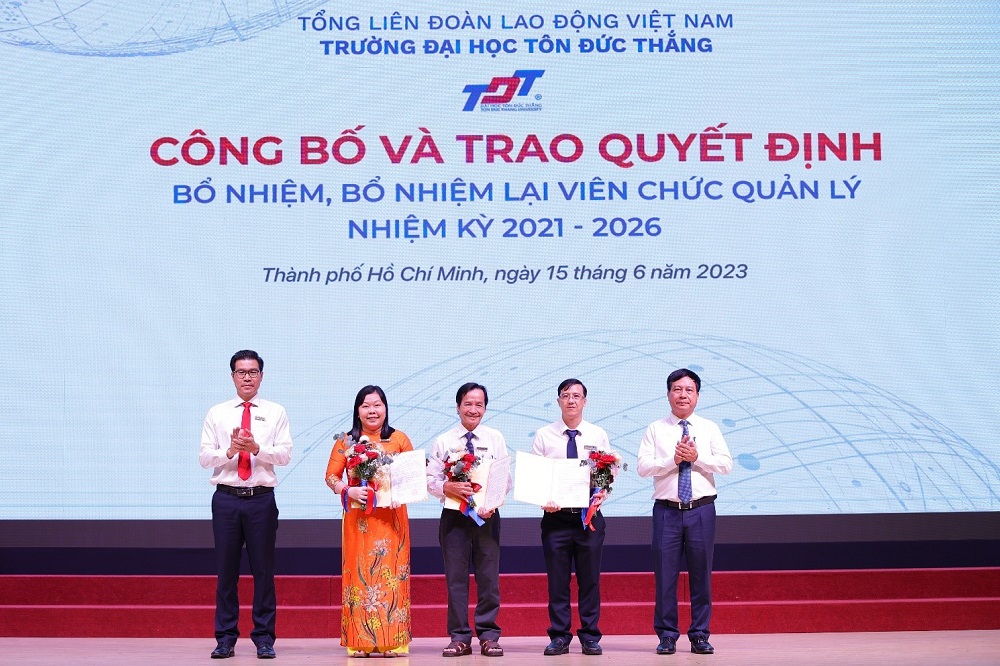 Dr. Vu Anh Duc and Dr. Tran Trong Dao awarding appointment decisions to Faculties' managers.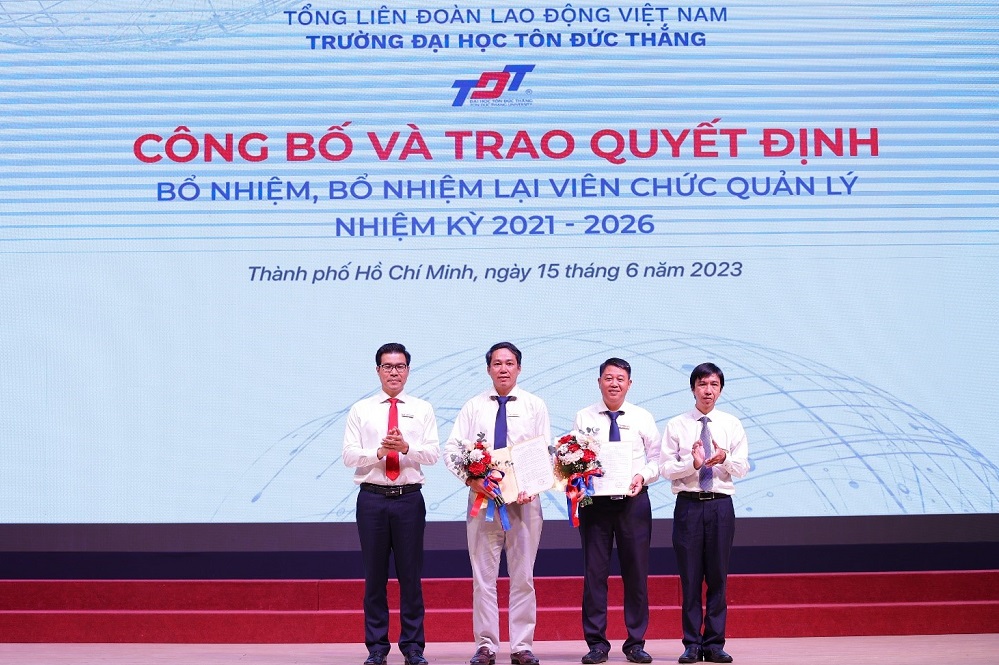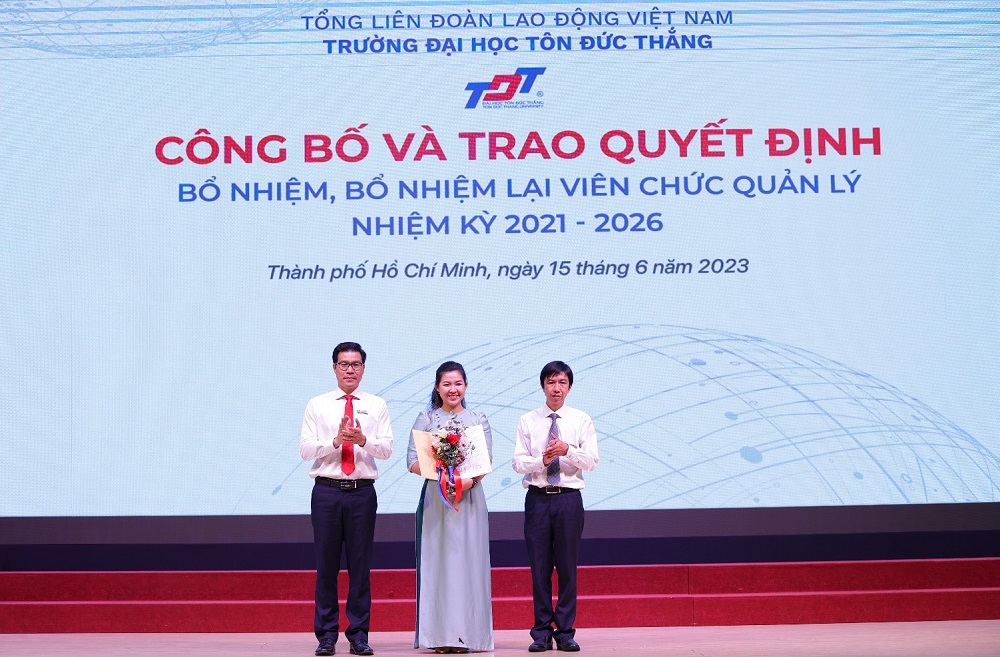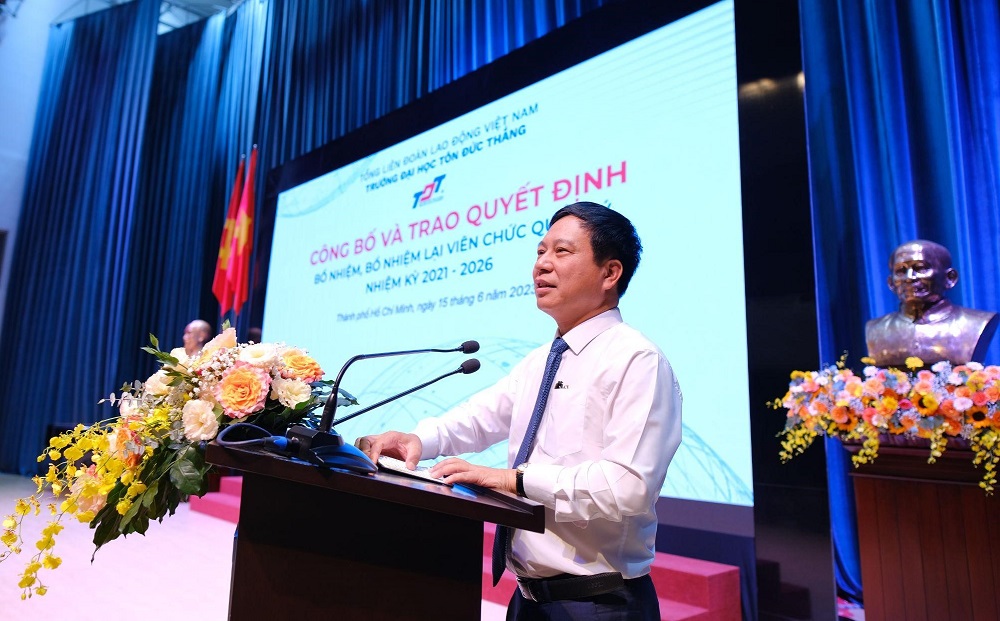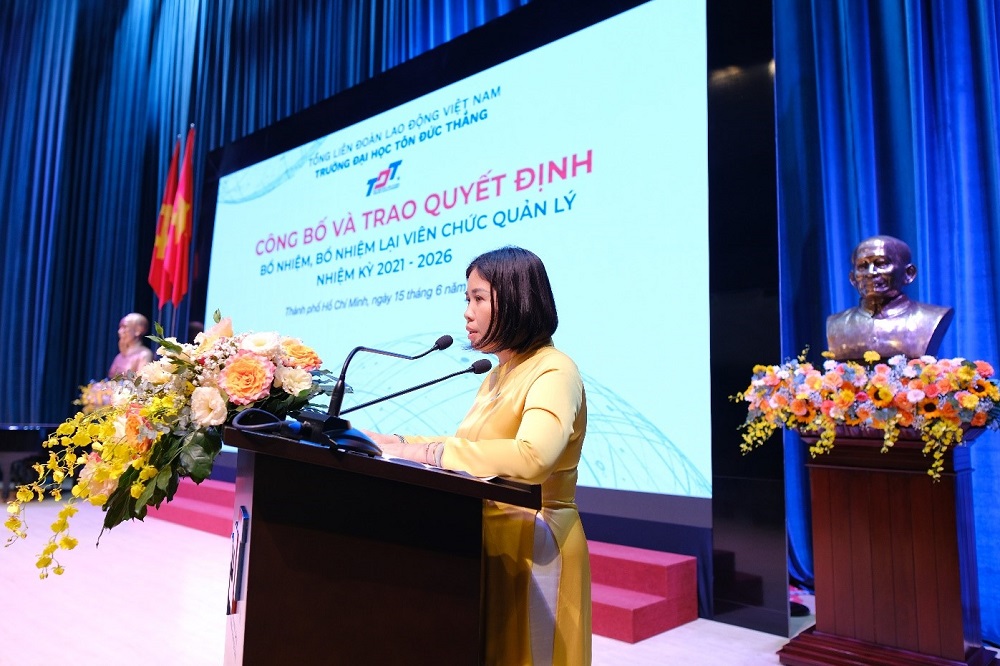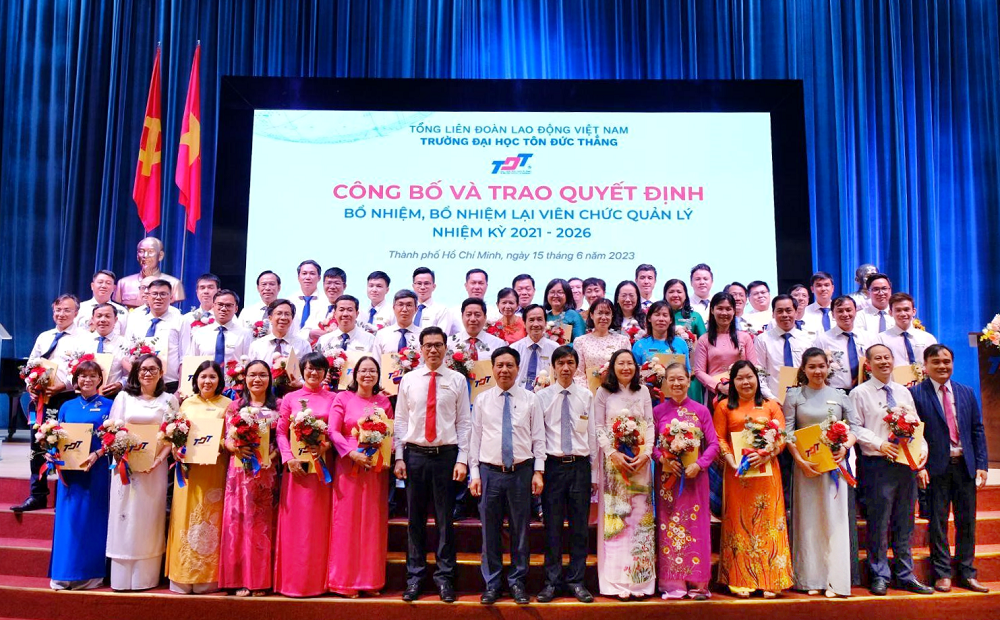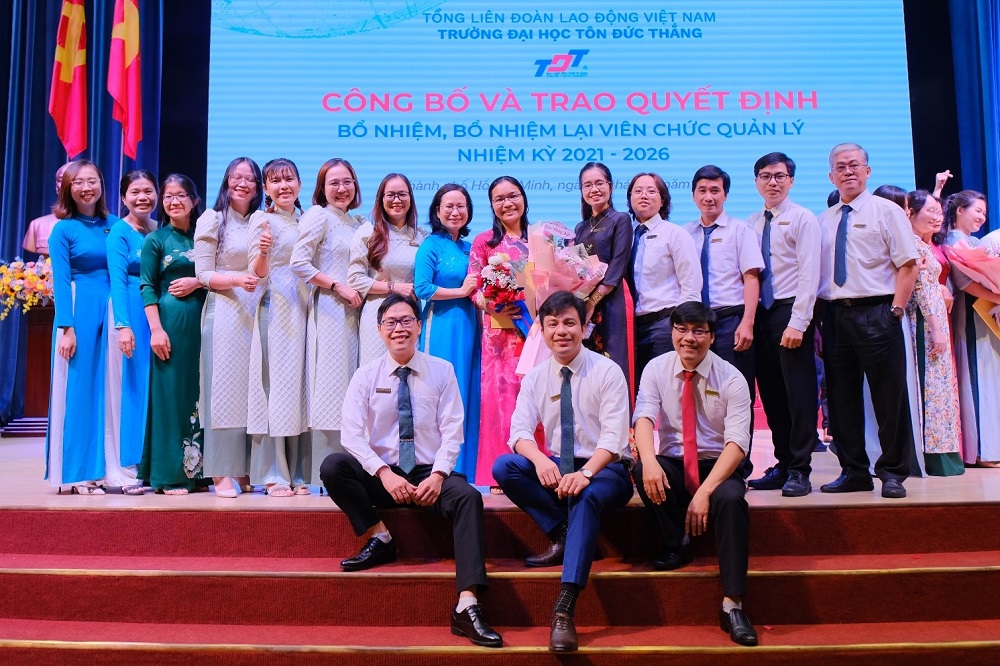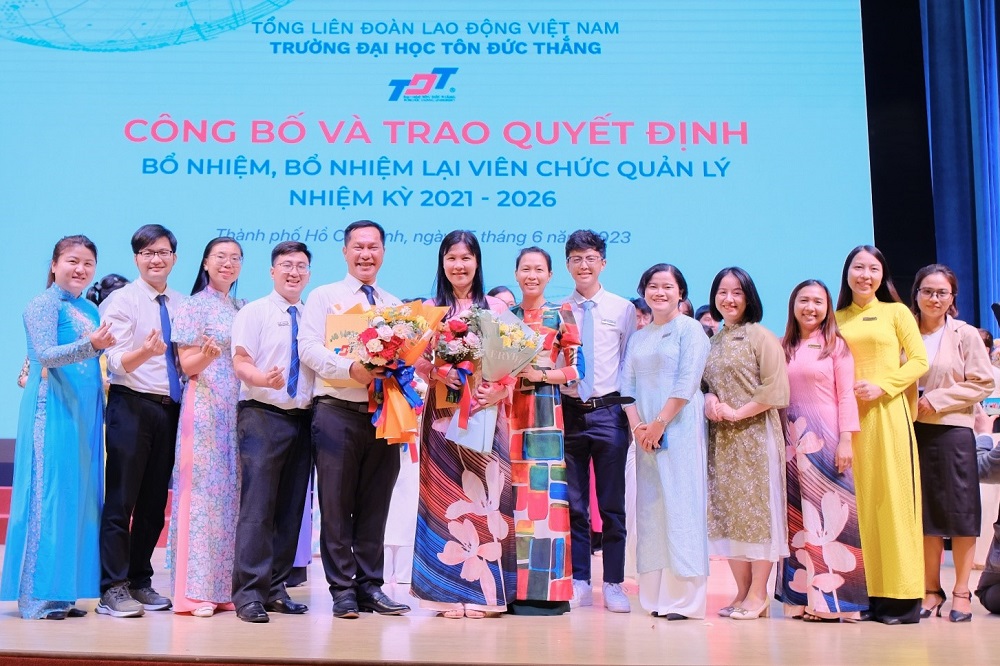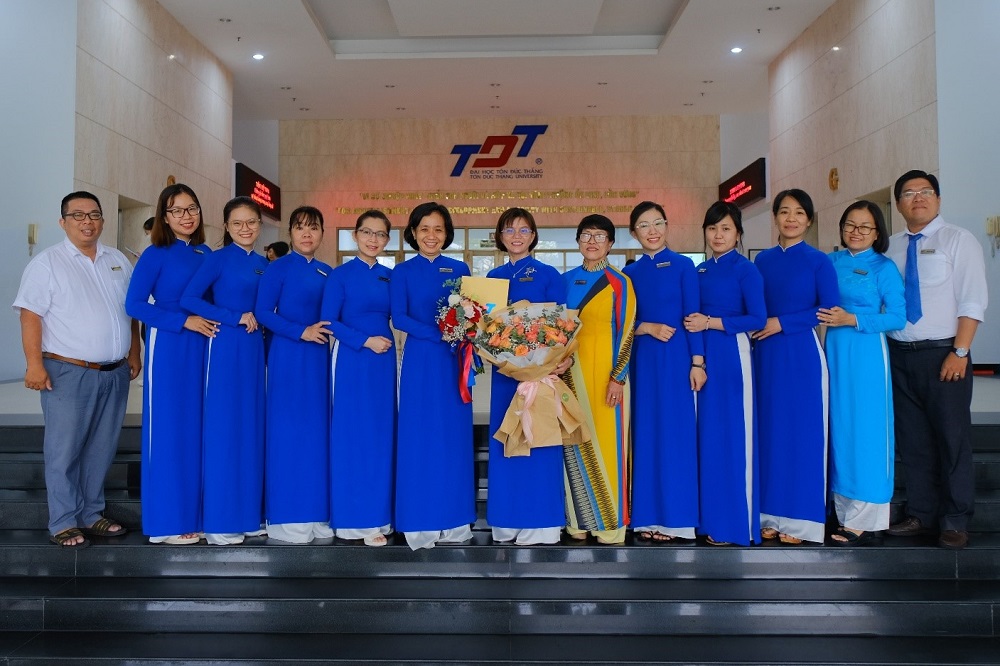 123
The units congratulate the appointed managers.