TDTU - 19/06/2022 - 12:31pm
On the morning of June 18, 2022, Ton Duc Thang University (TDTU) held the conference of lecturers, staff and employees for the academic year 2021-2022.
There were 178/194 delegates officially convened to attend the conference. There are 5 fixed delegates including the Acting President, Chairman of Trade Union, Head of Women's Affairs Committee, Secretary of Youth Union and Head of incumbent People's Inspection Committee. The remaining delegates are elected from units under the University.
The agendas of the conference included the reports on the performance of tasks for the academic year 2020-2021 and the directions for the academic year 2021-2022, approval of the draft Regulation on internal spending and a number of other contents related to the University's activities under the authority of the Conference.
The conference also elected the People's Inspection Committee for the term 2022-2024, including 3 comrades.
The Conference Resolution was also passed with high consensus, showing the will of all lecturers, staff and employees of the whole University in building and developing Ton Duc Thang University sustainably.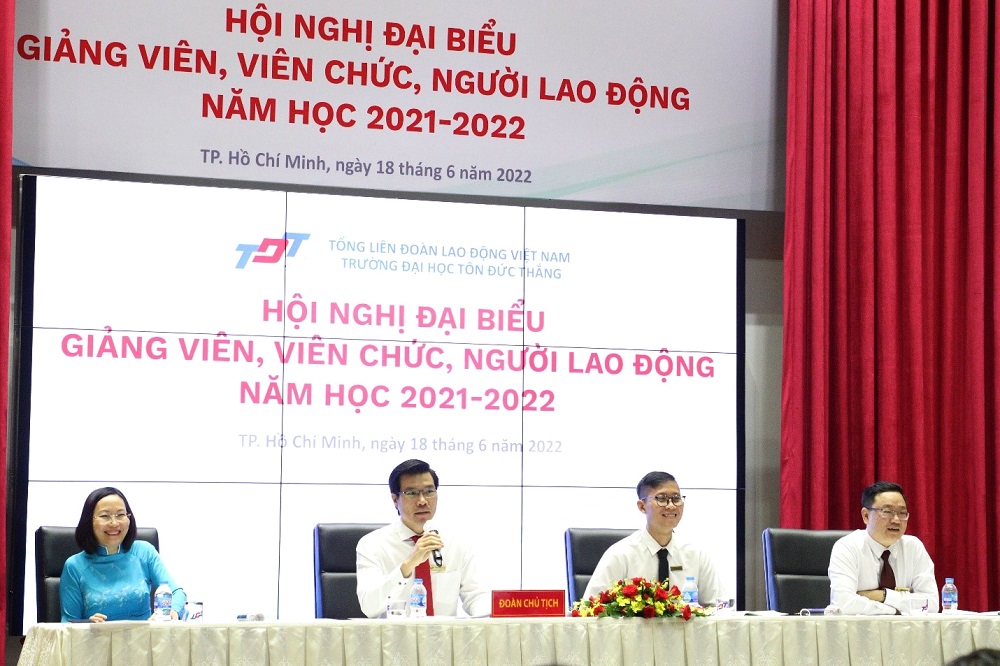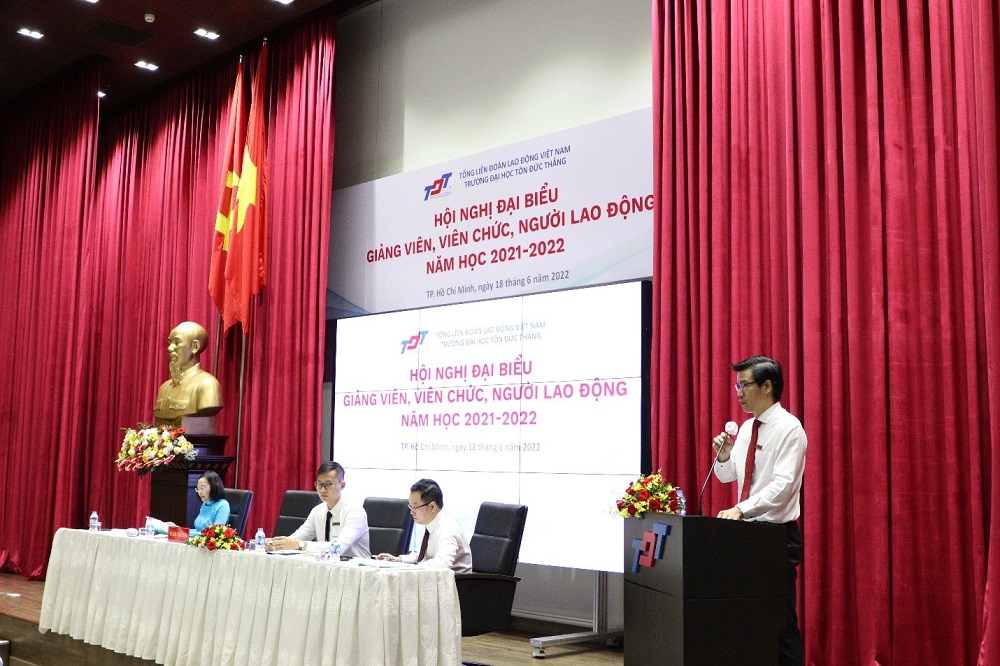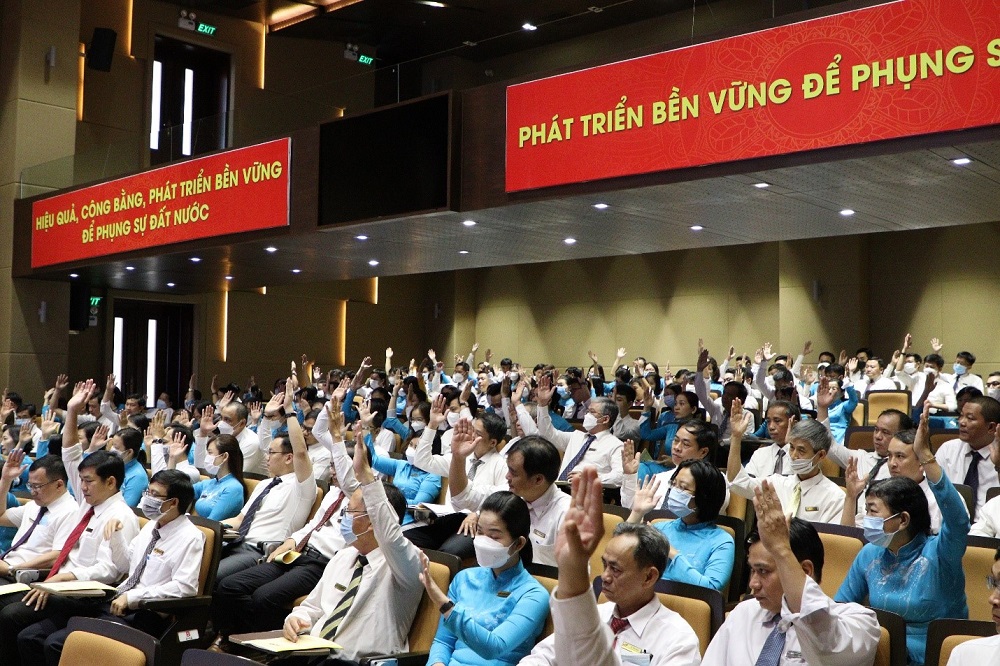 Delegates voting at the Conference.