TDTU - 27/04/2023 - 2:35pm
On April 26, 2023, Ton Duc Thang University (TDTU) solemnly held the Awarding ceremony of quality certificates for 04 training programmes meeting the AUN-QA standard, including: Pharmacy, Chemical Engineering, Interior Design and Environmental Engineering Technology, with an accreditation period of 5 years, from January 22, 2023 to January 21, 2028.
Dr. Duong Thi Thuy Van - Acting Head of the Department of Testing and Quality Assessment gave a brief report on the implementation process and accreditation results of 04 undergraduate training programmes meeting the AUN-QA standard. In particular, the preparation work of the staff is implemented specifically and in detail, ensuring compliance with the AUN-QA standard in different aspects such as Expected Learning Outcomes, training programme structure, teaching methods, teaching staff, facilities, results of the training programme, among others.
Dr. Tran Trong Dao - President of TDTU, in his speech, highly appreciated and acknowledged the efforts of the whole University in actively improving and ensuring the quality of training programmes according to regional standards, and at the same time affirmed that these 04 certificates are an important step forward, marking TDTU's training effectiveness on the map of international educational institutions, step by step perfecting the quality assurance system, bringing value to learners, and expanding cooperation opportunities, exchange and link with Universities in the ASEAN region and around the world.
On behalf of the ASEAN University Network-Quality Assurance (AUN-QA), Dr. Choltis Dhirathiti - CEO congratulated the University and 04 successfully accredited training programmes. He emphasized "TDTU is one of the leading research universities, specializing in training and providing Vietnam with high quality human resources thanks to its constant efforts in continuously improving, maintaining and enhancing the quality of education, as evidenced by the fact that four more programmes have been recognized according to the AUN-QA standard…"
TDTU's training programmes are designed and developed according to the Outcomes-based Education (OBE) model, which is evaluated and recognized following the quality assurance standards in the region and the world. Until now, 04 training programmes have been recognized according to FIBAA standards and 15 programmes have been recognized according to AUN-QA standards. In the coming time, TDTU's remaining programmes will continue to be accredited in order that the training quality is standardized and programmes are recognized by prestigious foreign accrediting organizations.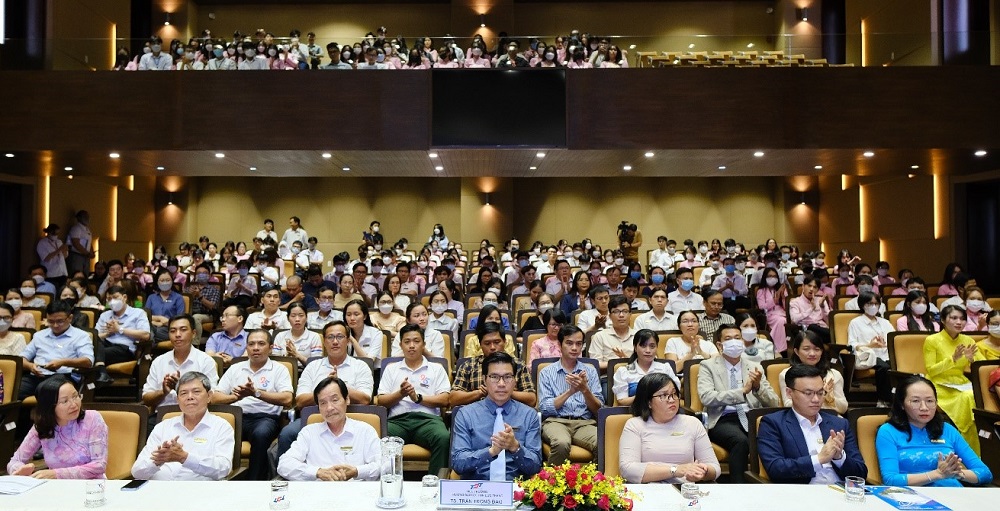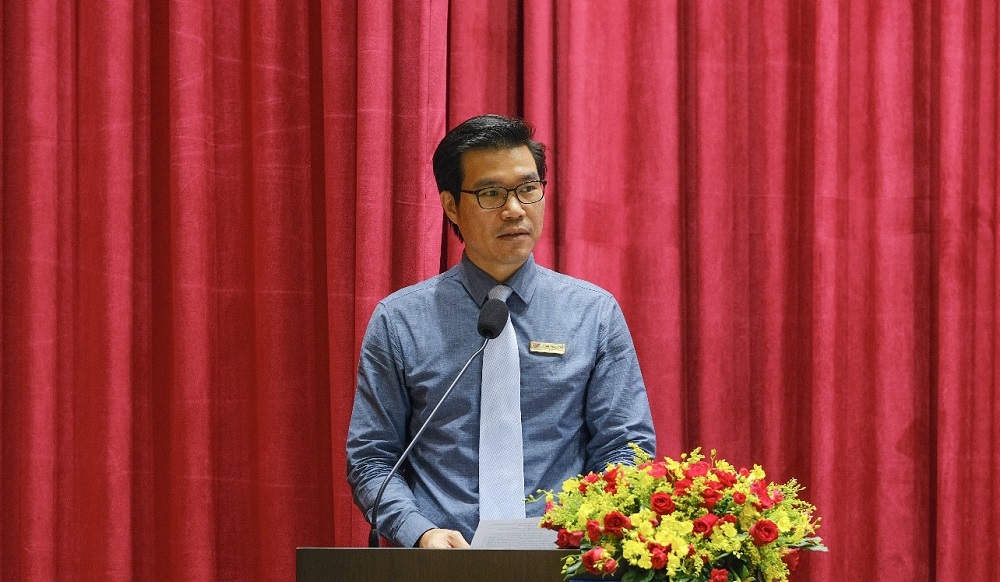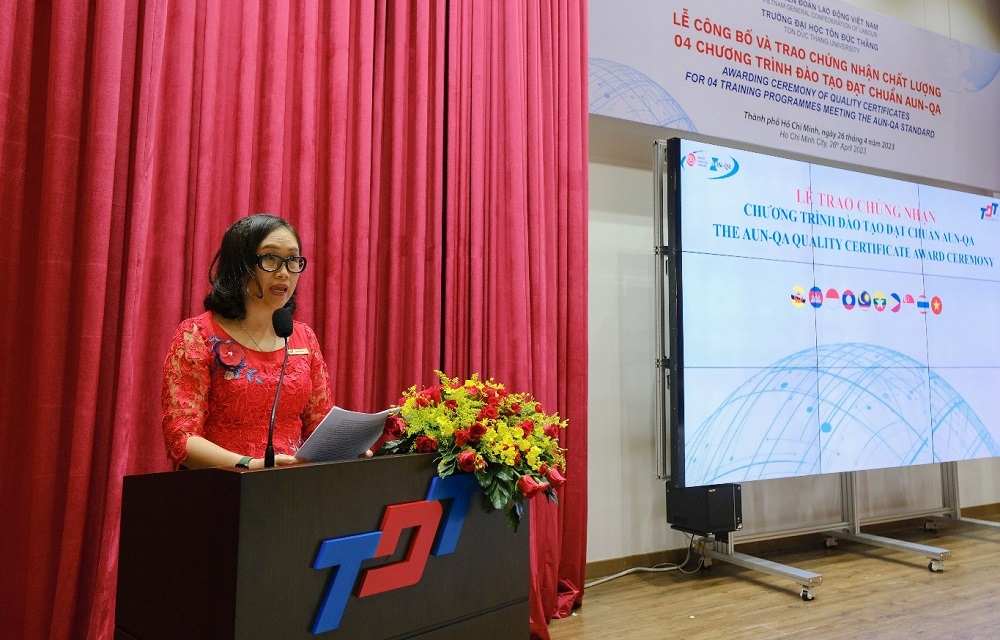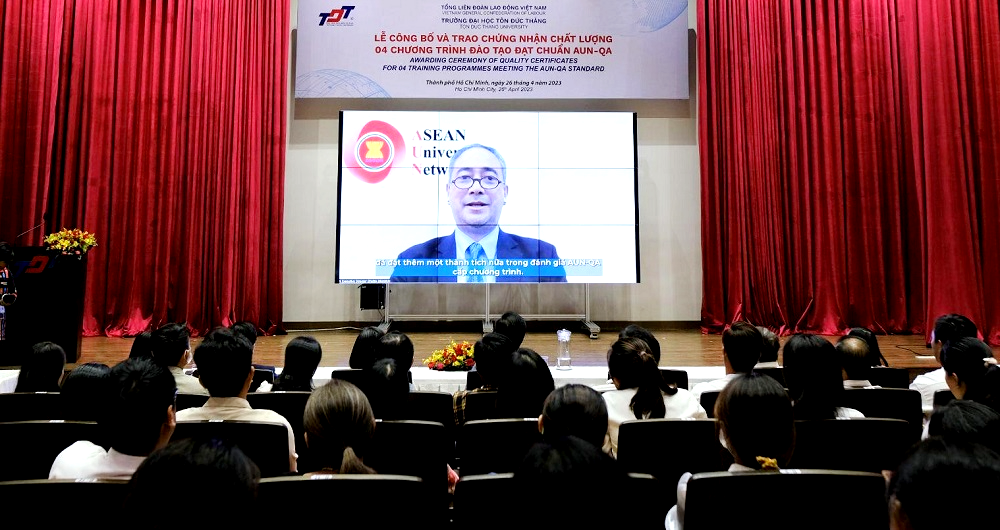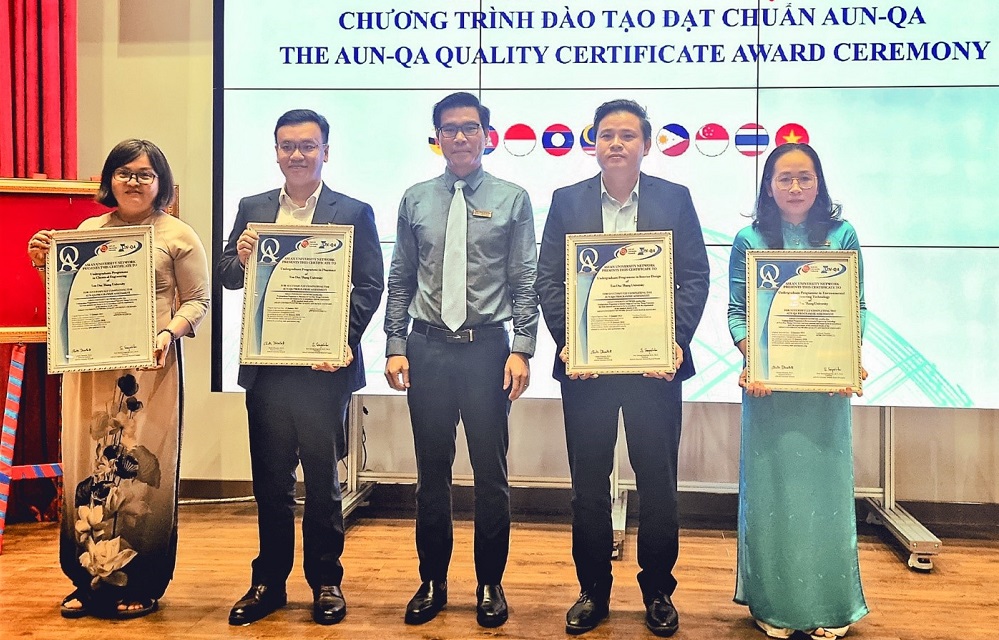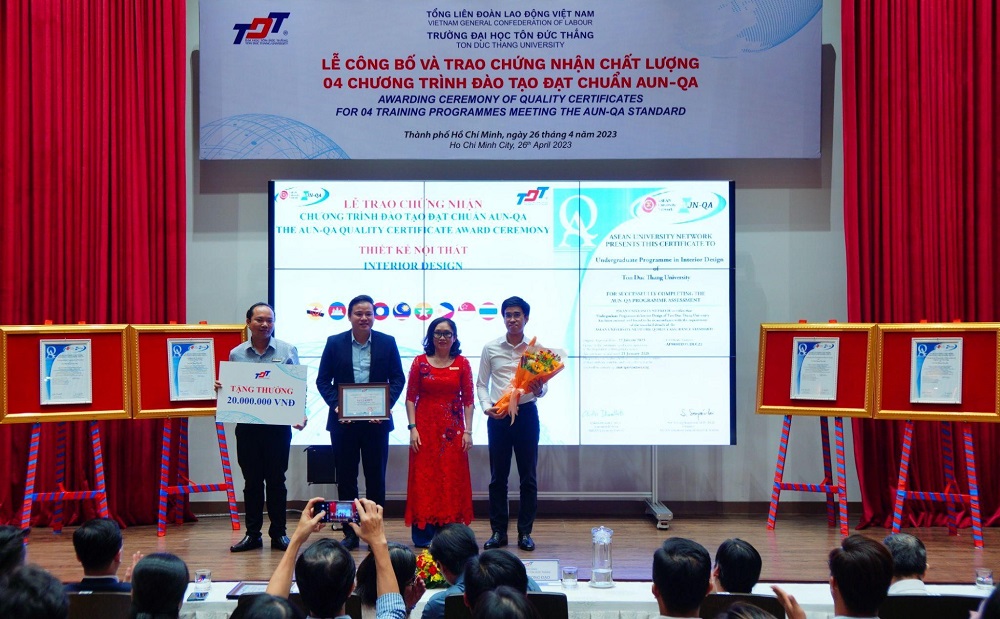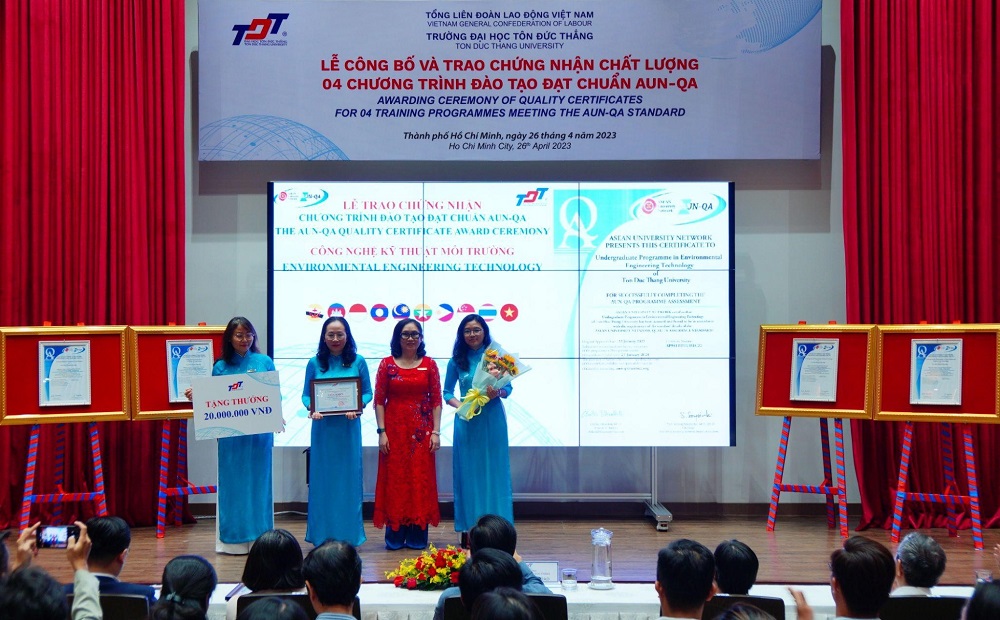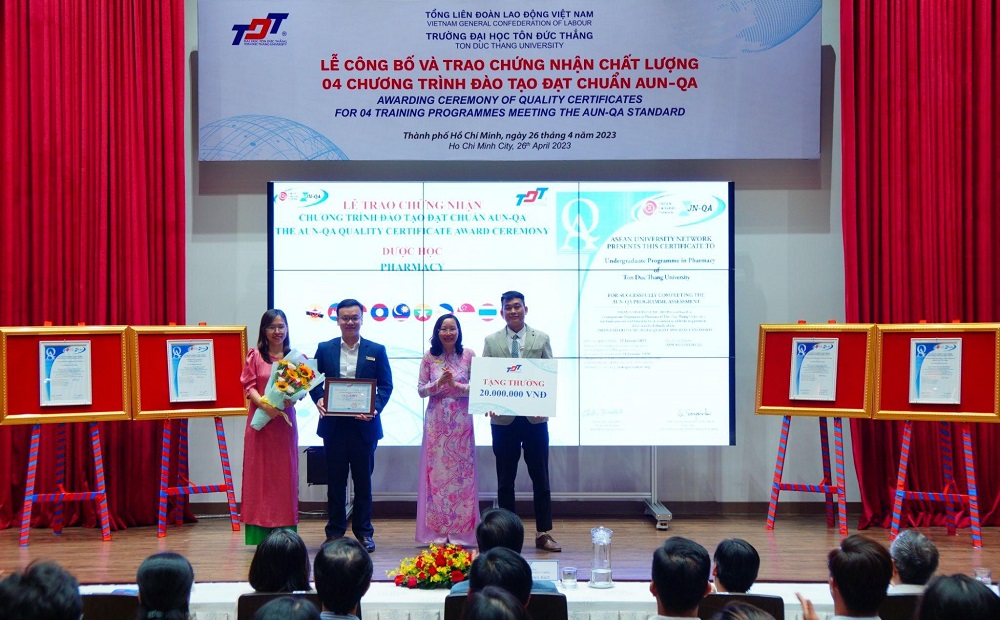 The University rewarding faculties with successfully accredited training programmes.