I. Function and Mission
1. Function
Advising and assisting the President in managing, implementing the administration and summarizing the use of the facilities system (lands, building, machines and equipment) of the school.
Purchasing and monitoring the efficiency of the school's assets in service of learning, teaching, working and researching.
By order of the President, carrying out the purchasing, storing, keeping record, employing, distributing, maintaining and assessing equipment. Cleaning, caring for school's landscape and green area and other tasks assigned by the Presidential Board.
Making rules and regulations on the management, usage and preservation of property, buildings and public works as well as equipment;
Carrying out tasks in relationship with outside units to perform the function and mission assigned by Presidential Board.
2. Mission
Making and implementing investment plans, shopping for equipment, repairing, supplementing, and upgrading facilities and equipment in service of management, teaching, studying and other activities of the school.
Strictly following the process of purchasing machines, materials, equipment and tools according to current regulations at the affiliated campuses of the school.
Organizing the management, storage, distribution, monitoring the maintenance, repairing, replacement, periodical evaluation and proposing other solutions relating to the capital construction works, material facilities, assets, equipment of facilities for teaching, learning and research;
Ensuring the supply of electricity and water, implementing saving policies and cleaning the main campus to serve all school's activities, and supervising the implementation of these tasks at other campuses of the school.
Performing tasks related to documentation of assets management.
Carrying out tasks related to lecture halls, classrooms, meeting rooms, meeting-hall, seminars, conferences and events at the unit level and at the school level.
Employing the equipment, management and maintenance of sound system, projectors, television, air-conditioners, drinking water machines and office equipment in lecture halls and classrooms.
Implementing the management, supervision and operating the laboratory system, practice workshops, sport complex (sport hall, stadium, swimming pool, tennis court, etc.)
Organizing the management, care and maintenance of grounds of Tan Phong campus, supervising and supporting other school's campuses with related tasks.
Organizing the management and effective use of equipment, means of transportation, material facilities (vehicles, machines, equipment, etc.) of the school; allocating and transferring assets and equipment throughout the school corresponding to the need of each unit and individual in the school in accordance with regulations and procedures.
Periodical and sudden carrying out inventory and liquidation of assets.
Coordinating with functional divisions relating to the acceptance and handover of new, repairing and renovating construction works, and making plans on putting such works into effective use.
Coordinating the work of related departments in order to organize and implement the school's mission of preventing storms, flood and fire prevention and firefighting.
Carrying out other tasks under the direction of the Presidential Board.
II. Staff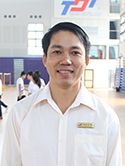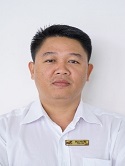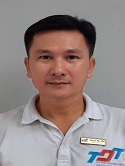 Contact Information
1st Floor, Room A103 19 Nguyen Huu Tho Street, Tan Phong Ward, District 7, Ho Chi Minh City.
Phone: (028).37755060 – extension 112; Email: qttb@tdtu.edu.vn