TDTU - 07/01/2023 - 5:57pm
On January 6, 2023, the Center of Enterprise Cooperation and Alumni of Ton Duc Thang University (TDTU) and Topebox Joint Stock Company (Topebox) held The MoU Signing Ceremony.
On the Topebox's side, there were Mr. Thai Thanh Liem - Founder, General Director, Ms. Nguyen Dang Quynh Anh - Chief Strategy Officer, Ms. Nguyen Pham Linh Chi - Chief Financial Officer and experts of the company attending the ceremony.
Representatives of TDTU were Mr. Tang Khac Quy - Director of the Center of Enterprise Cooperation and Alumni, Dr. Pham Van Huy - Dean of the Faculty of Information Technology and leaders and lecturers of related units.
According to the agreement, the two sides will cooperate in implementing internship programmes and professional internships at the company, professional training, cooperation in research and development of software applications, coordinating human resource development, which especially gives priority to recruiting trained human resources at TDTU and training TDTU students to become trainees and full-time employees of the company.
On this occasion, the representatives of TopeBox Joint Stock Company cooperated with TDTU to organize a seminar on "Potentials and opportunities in the gaming industry" for TDTU students who are passionate about the field of entertainment application development on mobile devices. The speakers mentioned the trend of entertainment games on digital platforms today, focusing on the planning process to understand customer needs, the number of people accessing and using the applications and how to implement the ideas into a quality entertainment game product, which can achieve both visual and consumer satisfaction. TDTU students had discussions with the speakers on how to design an entertaining game product to attract customers and improve the applications to meet the trend of society.
Topebox Joint Stock Company is one of the leading mobile game developers in Vietnam. Founded in 2012, TopeBox has successfully researched and launched the most popular games domestically and internationally, and has become a trusted content partner of the world's leading technology companies, namely Apple, Microsoft and Google.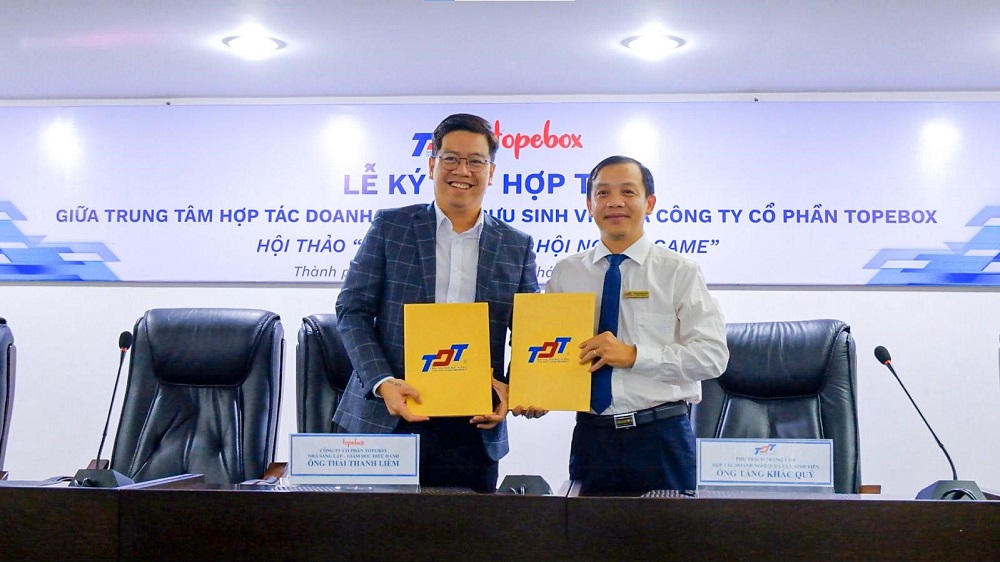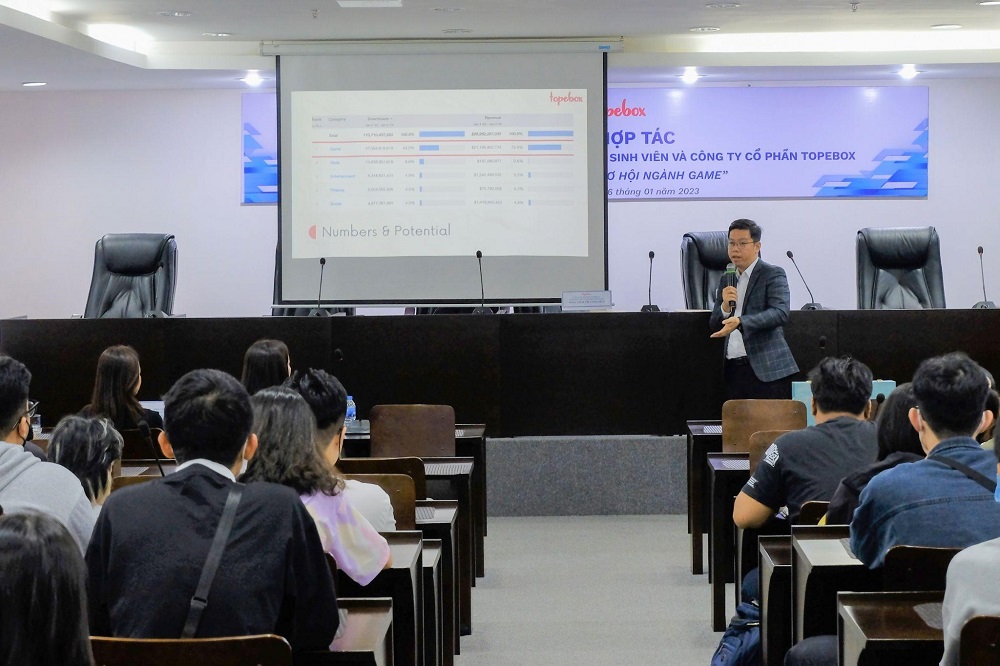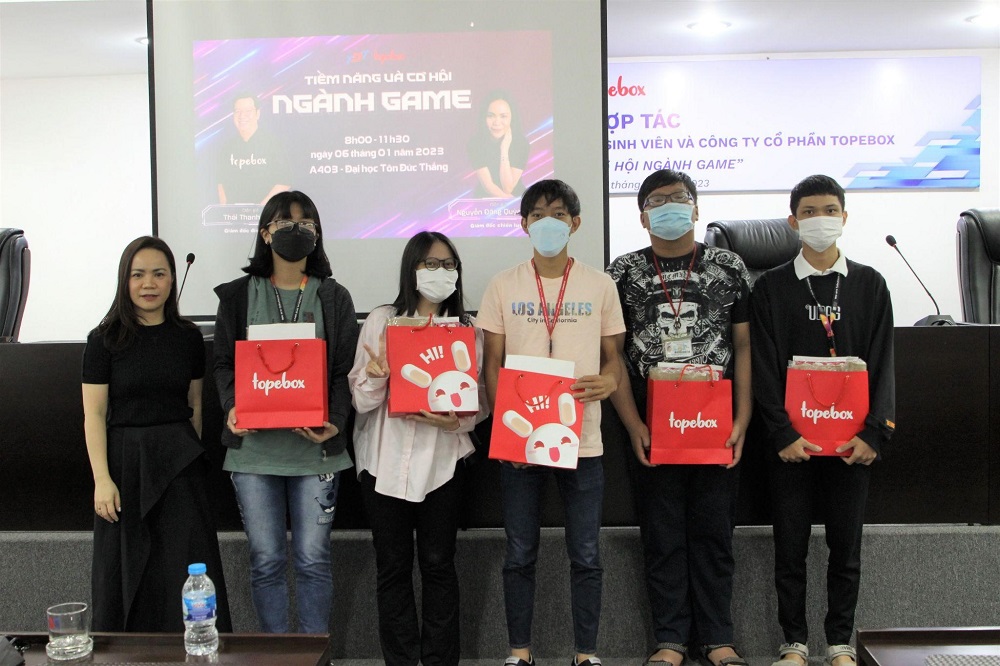 Tags