Prime Minister of Canada, Justin Trudeau visited Ton Duc Thang University
On the occasion of the Asia-Pacific Economic Cooperation (APEC 2017) Economic Leaders' Week held in Da Nang, Prime Minister of Canada, Justin Trudeau made an official visit to Vietnam. During his stay in Ho Chi Minh City he visited Ton Duc Thang University (TDTU) and had a discussion with lecturers and students in the afternoon of 09/11/2017. 
Justin Trudeau became the 23rd Prime Minister of Canada after Liberals had won a majority in the House of Commons in federal elections in 2015. 
Closely speaking at the talk, Prime Minister Justin Trudeau affirmed the good relationship between Vietnam and Canada and expected youth of TDTU to be current and future leaders. He encouraged young people, as active citizens, to think about the issues that the world is facing today. Every thought, effort and action of every young person is crucial and brings benefit to today's world. "I do not want you to think of yourself as future leaders but let the community and society see you as leaders today ... What you do, what you ask, the schools you are studying, the community you are living in; All will contribute to improving your current leadership. "
Since Justin Trudeau spent many years working as a teacher his talk became very warm and it included many useful lessons for TDTU teachers and students. When students asked about an advice for Vietnamese youth in general and TDTU students in particular, he answered that the basic factor on the way to become a global citizen is to constantly improve knowledge at school, accumulate practical experiences, be open minded, and master other skills such as appropriate learning methods, problem-solving skills, inspiration, love of art, master of science and technology as that is the key to success, but do not forget to find a balance between technology and real life.
The Prime Minister Justin Trudeau reminds everyone that we need passion and enthusiasm for our jobs. Everyone has their own difficulties, but we should always be optimistic to find our own way to solve problems. Besides, we must ask ourselves: how to connect with people to develop ourselves and the community? And do not forget social development in the process of developing ourself. We can be happy, we can be sad but we cannot forget our respeonsibility for our team. This is also one of the lessons that TDTU students receive everyday at the university. 
The visit of Canada's Prime Minister Justin Trudeau at TDTU was a great success. This important event is an honor for the university. It asserts that TDTU is a large and modern university and a symbol of the higher education reform in Vietnam. Therefore, it had been chosen by the head of  G7 state to be a place to talk and confide. It was also a great opportunity for TDTU lecturers to meet with international thinking and perception, activeness and responsibility in the global era, thereby inspiring them to define higher goals for their career in the future.
Pictures of  The Prime Minister Justin Trudeau visit at TDTU: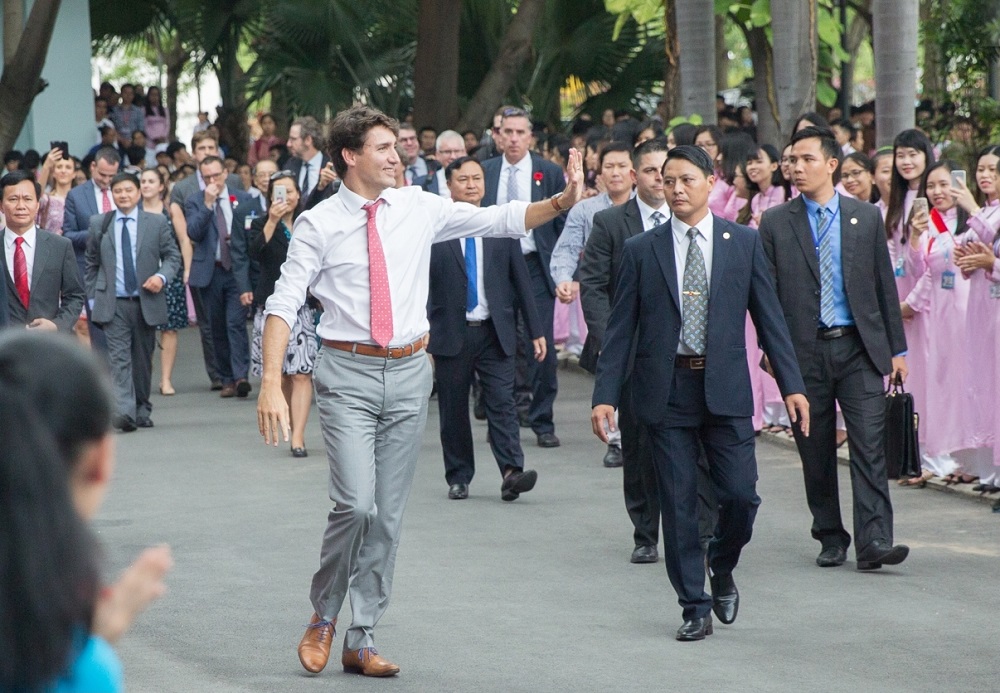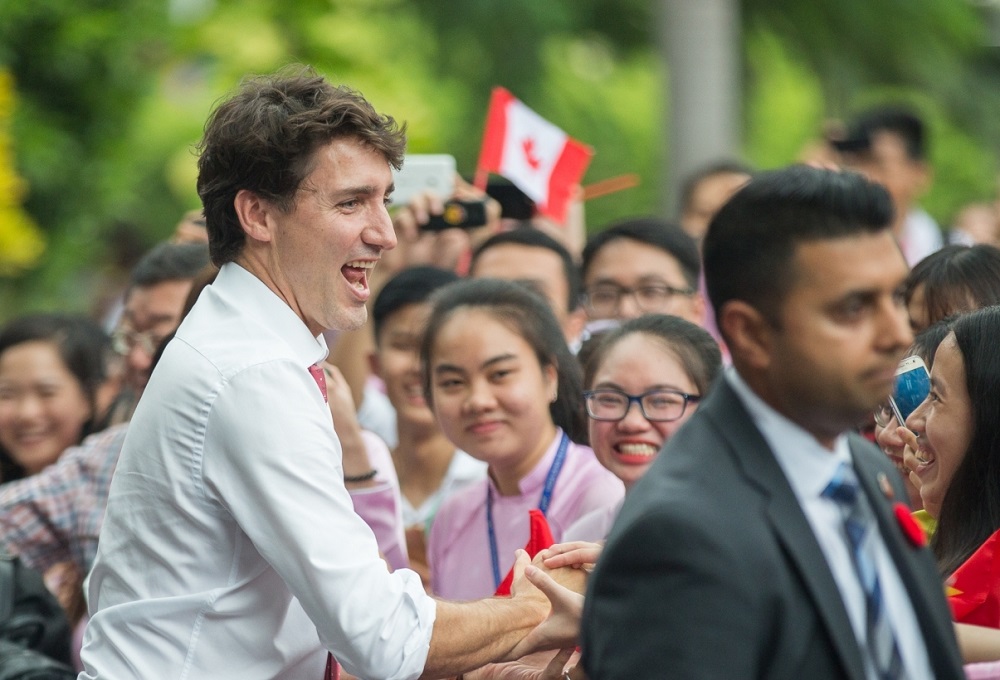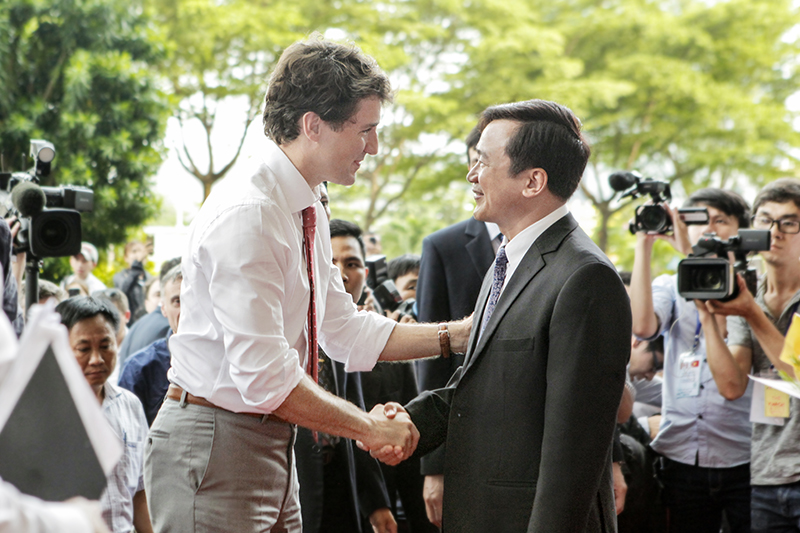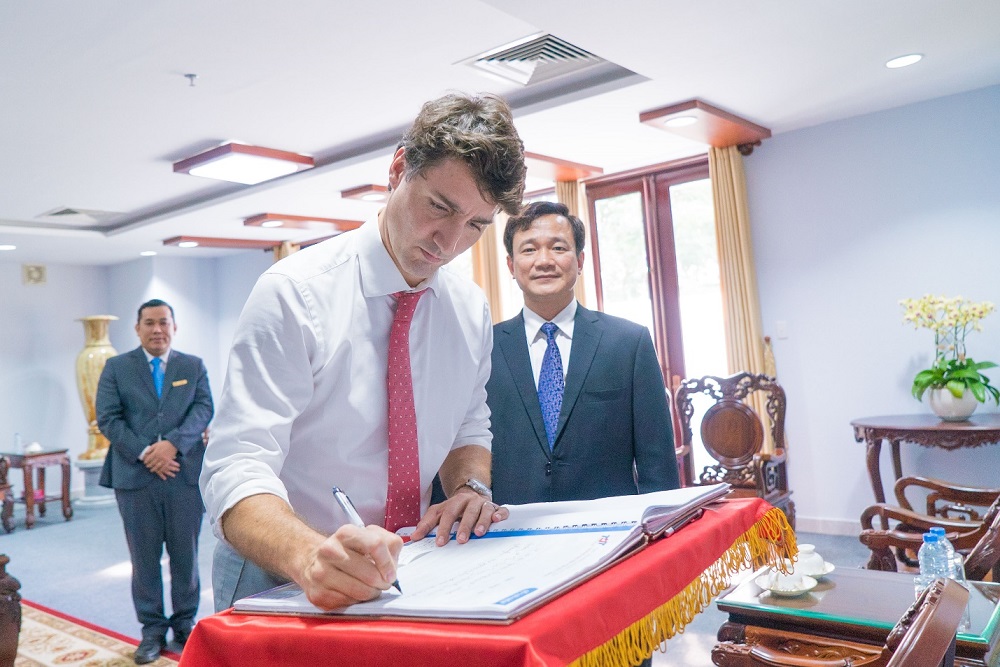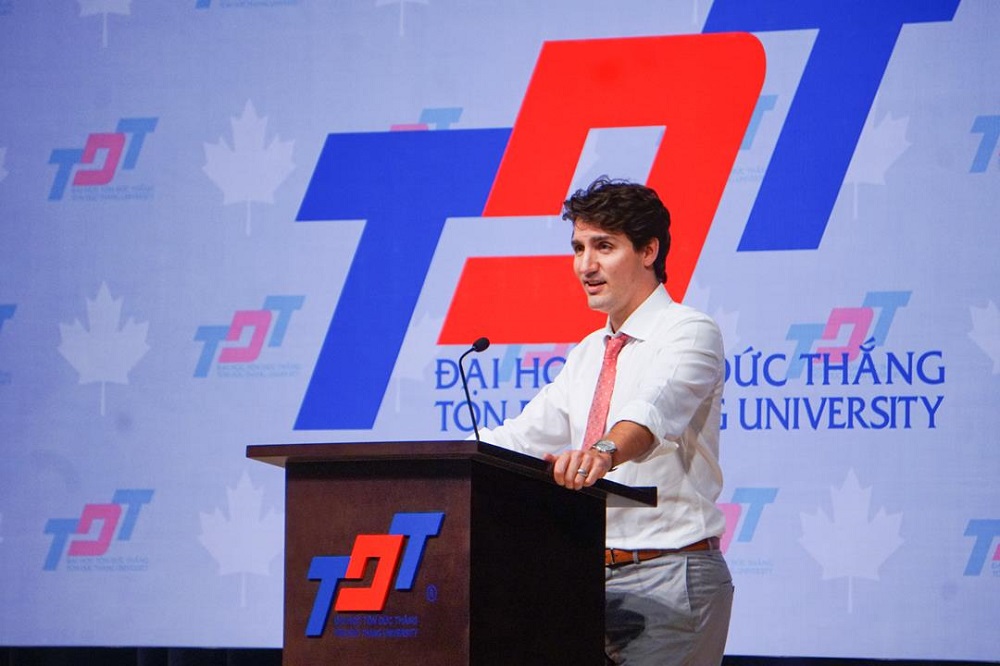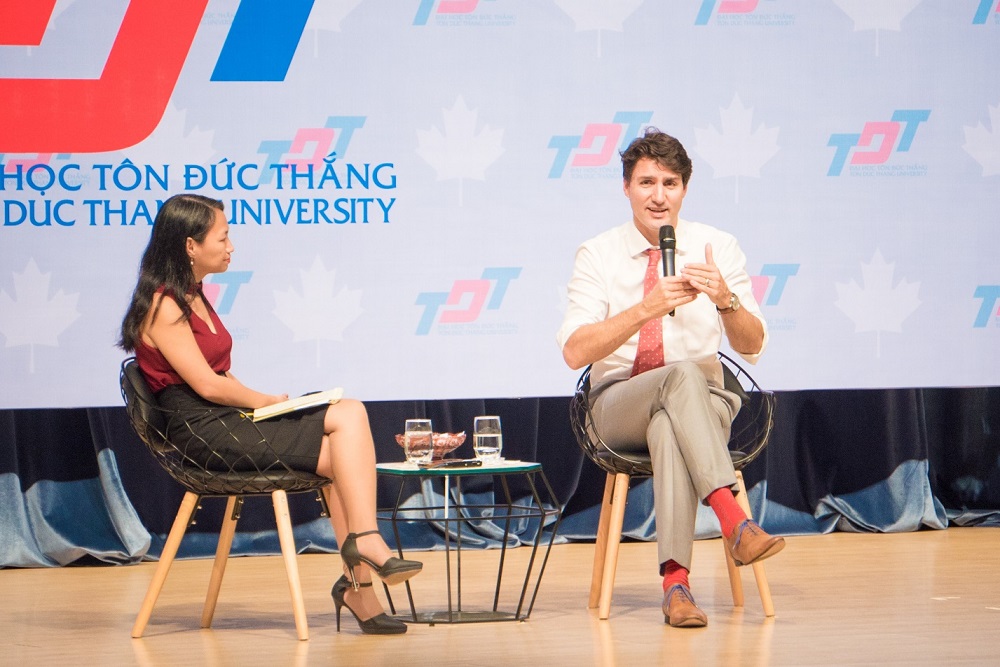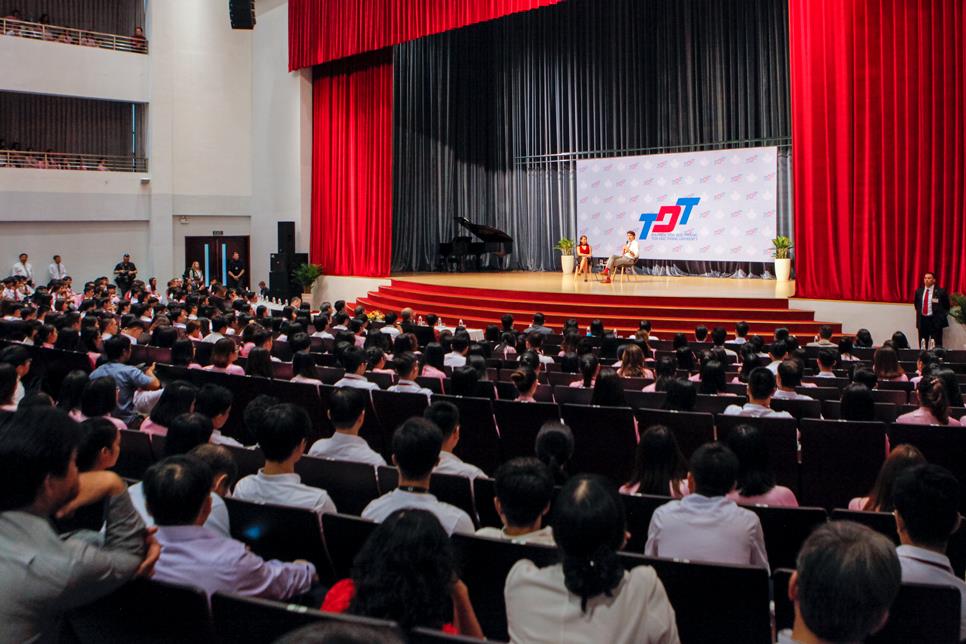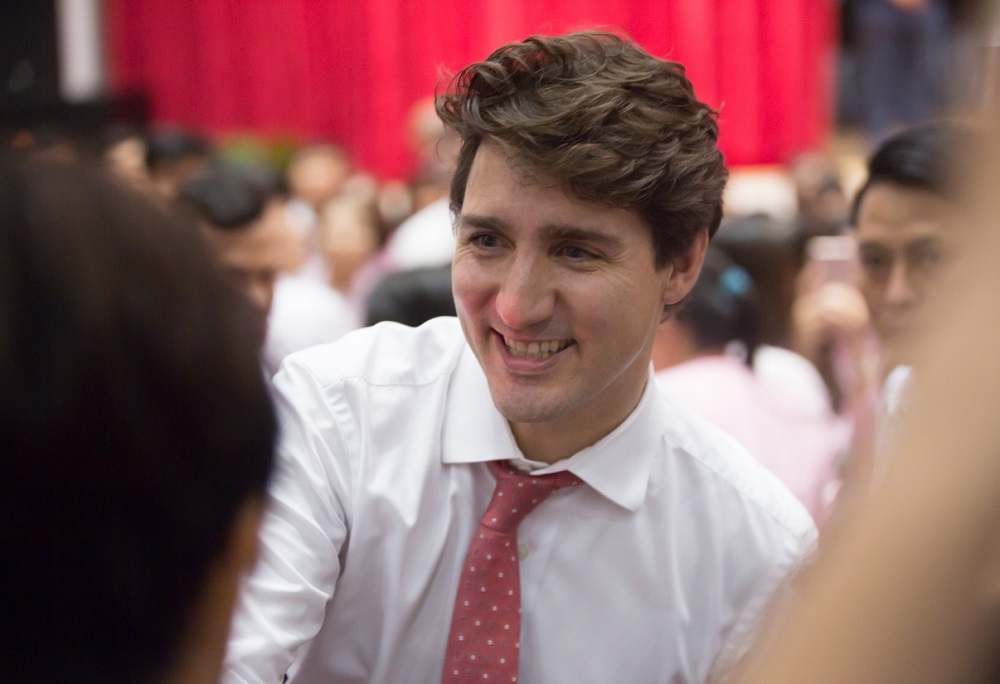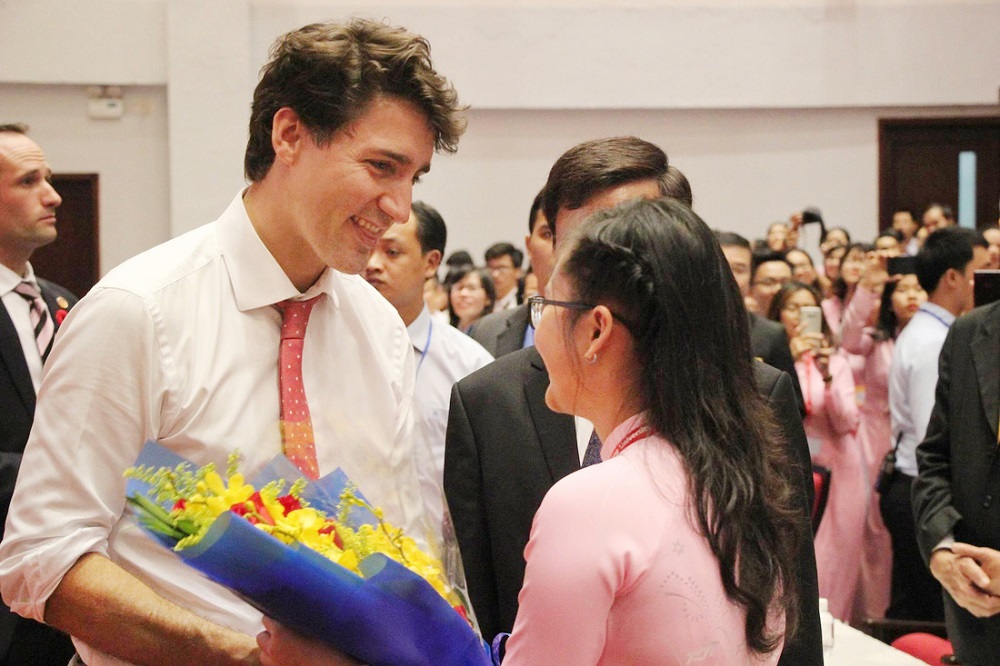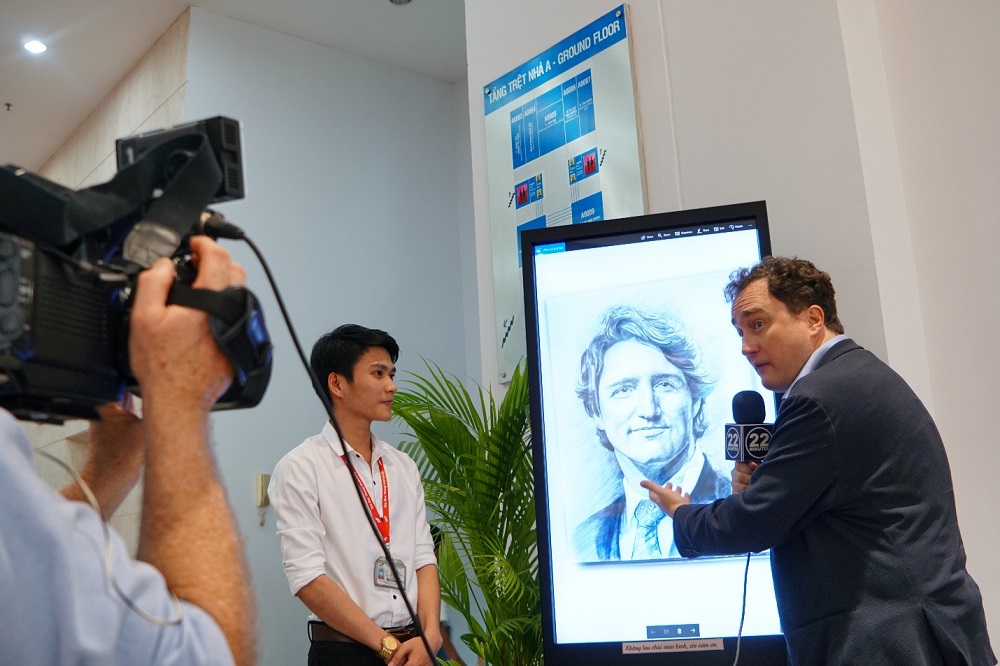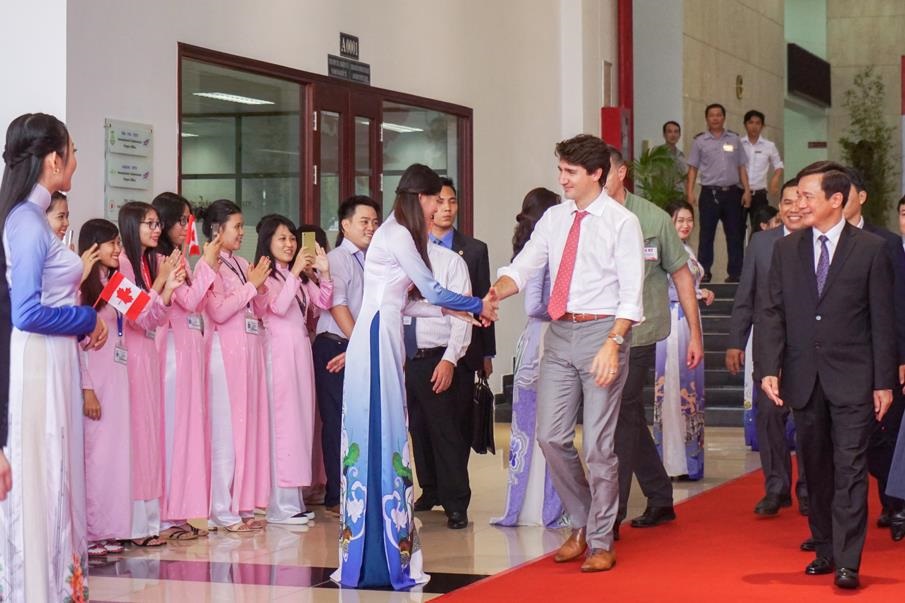 Clip: The Prime Minister Justin Trudeau's visit at Ton Duc Thang University