Lifetime Achievement Award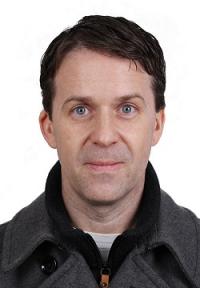 Dr. Timon Rabczuk is Professor at Bauhaus University Weimar in Germany and Head of the Computational Mechanics Group at Ton Duc Thang University in Vietnam. He has spent a 4-year stint in as a postdoctoral fellow at the Computational Mechanics group of Professor Ted Belytschko at Northwestern University, Evanston, USA and for more than a year at the Technical University of Munich before he was appointed as Senior Lecturer at Canterbury University in New Zealand. In 2009, he joined Bauhaus University Weimar as Chaired Professor of Computational Mechanics and in 2014 he became the head of the Computational Mechanics Group at Ton Duc Thang University.
 Professor Rabczuk's research is on the interface between computational science, engineering, mechanics, applied mathematics and material science. His most recent interest is machine learning based solutions of partial differential equations, nonlocal operator methods, two-dimensional materials and integrated computational material engineering.
Professor Rabczuk has contributed substantially to his field of research internationally. He is the author or co-author of more than 400 ISI articles which have been cited by more than 19,000 times. He is an ISI highly cited researcher in the category of 'Engineering' and 'Computer Science'. He is among the top tier scientists in the world as evidenced by his H-index of 72 according to ISI. Apart from other international honors, since 2015 he has been a member of the EU Academy of Sciences. 
In addition, he has contributed to the profession through his roles as editor-in-chief of CMC-Computers, Materials & Structures; associate editor of International Journal of Impact Engineering, and executive editor of Frontiers of Structural and Civil Engineering. He has mentored 16 PhD graduates and is currently leading a research group of 38 PhD-students and postdoctoral fellows.
Speech at the ceremony for TDTU Prize:
Dear Mr. President, chairman of the selection committee, colleagues, students, ladies and gentlemen,
Thank you for this lifetime achievement award of this prestigious Ton Duc Thang University (TDTU). It is a great honor to be here on this important occasion. I also would like to thank you Mr. President, for your kind introduction. 
As some of you might know, I have strong links to Vietnam for quite a while. The first time I visited your beautiful country was in 1994, 3 years before TDTU was founded. At that time, I have been an undergraduate student,  did not know anything about research and came here as a tourist. I have visited many cities and places which names I can barely pronounce – at least correctly. I have numerous wonderful memories, for instance the time I spent under the mosquito net in Cap Camao after the swarms of gigantic mosquitos flew into the city. At that time, there has still been the embargo against the US and one could not find a Mc Donald's in Ho Chi Minh City. Now, 25 years later, Vietnam has undergone tremendous changes. It has not only seen an incredible development of its infrastructure and economy but it is also recognized in research, especially in my research area, Computational Mechanics. This achievement is also thanks to the contributions of TDTU and TDTU researchers, for instance Prof. Trung Nguyen-Thoi, the TDTU lifetime achievement awardee from 2017, who is a worldwide recognized researcher in Computational Mechanics. He is also a good friend who invited me to TDTU in 2010. Also the first two Vietnamese PhD-students I graduated have links to this university: Dr. Nhon Nguyen-Thanh, who is meanwhile a faculty member here and Dr. Vu Bac Nam who has done his undergraduate and graduate studies at TDTU and is currently a postdoctoral fellow at the chair of my wife in Hannover. So, they stayed in 'our family'. I appreciated and benefitted from their sound education and they did and still do excellent work and contribute to the international standing of Vietnamese researchers. In summary, this award from TDTU is a special honor also due to my strong links to this country, university and its members.  
Visitors of European cities might notice there are not many changes in their cityscape. Berlin nowadays still looks like Berlin 20 years ago. On the other hand, Vietnamese cities like Ho Chi Minh City has seen tremendous changes and improvements. While it takes eternities to see a few kilometers of highway repaired in my home country, new modern buildings are shooting out of the ground in an impressive speed here in Ho Chi Minh City. Similarly, most European universities have a long tradition and they built their reputation and profile over decades, sometimes centuries. I know that TDTU is quite a young university, much younger than myself. Nonetheless, TDTU has accomplished a lot since its foundation 22 years ago. It has reached top scores in established university rankings due to its timely policies and vision and it looks into a bright future. I had the honor being involved in TDTU since 2013 where I was given the opportunity to be the head of the Computational Mechanics Group which benefitted also my own career. Nearly one fourth of my publications are affiliated to TDTU or done in collaboration with TDTU researchers. During the past 6 years, I met numerous highly motivated young researchers with excellent capabilities such as Chien Thai or Magd Abdel-Wahab from Belgium, proving the international profile of TDTU. I was always optimally supported by TDTU and its friendly staff during the past 6 years and I enjoyed the unique Vietnamese friendliness, hospitality and warmth though its hot and humid weather has sometimes been quite tough on me. I wished such support from my own country, which is rather cold and unfriendly. 
Though I love my research and I also love to talk about it, I do not want to bore you with details. I only would like to thank you for supporting this direction and I hope to contribute with my research for TDTU in the future. I strongly believe that Computational Mechanics or Modeling and Simulation in general is a timely and good direction, very interesting, exciting and beneficial for a society. Firstly, it is highly interdisciplinary which can benefit many areas. Modeling and Simulation allows for instance the prediction of material and structural behaviour with minimal cost and effort and is therefore also of high industrial interest. As the focus is on the methodology, it can cover an extremely wide application range, from problems in biomedical applications such as the design of implants over classical applications in civil engineering such as the response of structures due to various loading conditions up to the design of new materials. Quantum metamaterials for instance are expected to enable quantum computers to overcome current computing limits and have the potential to bring computer science and engineering up to another level and modeling and simulation can contribute to reach this goal faster. In summary, you will never get bored in the research direction of Computational Mechanics and there are always new things to learn and discover you might never have thought of before. Secondly, Modelling and Simulation does not require expensive equipment and one can perform excellent research even on a single laptop. In certain areas such as nanotechnology, it is extremely difficult to do high-end research without expensive equipment. I strongly believe this is particularly advantageous for young researchers which mainly rely on the power and performance of their brain, which is deteriorating with age as we know. And finally, this research direction is particularly suitable for Vietnamese who have a strong theoretical and computational background. I can confirm this fact from numerous experiences. So, hopefully we will see even more successful Vietnamese mechanicians in the future and I am confident that we will. 
Finally, I would like to thank all colleagues and researchers, my students, postdocs and collaborators for their hard work. Collaboration is a very essential part of research and without the contribution of numerous people, I would not be here right now. I know that PhD students worry sometimes about sharing their knowledge, experience and code but I strongly believe that it is this sharing that ensures transparency, enhances research and can bring it to another level. It might be a bit late to wish you all a merry Christmas but as the year 2019 is about to end, I would like to wish all of you a happy new year. I will try my best to contribute with my research to TDTU also in the future and hope that this young evolving university will further improve and reach its defined scientific goals also in the next year 2020. Thank you!