Women in Science Award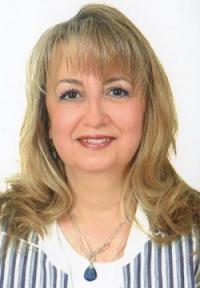 Dr. Sibel A. Ozkan was Vice-Rector of the Ankara University and is currently Professor of Faculty of Pharmacy, Ankara University, Turkey. She is the active member of European Chemical Society - DAC on behalf of Turkish Chemical Society. She is the member of European Pharmacopoeia – EDQM - Chromatography Section. In addition, she is the member of PortASAP - European network for the promotion of portable, affordable and simple analytical platform.  
Professor Ozkan is an expert in electroanalytical sensors such as electrochemical biosensors, nanosensors, DNA biosensors, enzyme biosensors, spectrophotometric drug assay, method development and validation of drug assay. She has made significant contributions to the electroanalytical nanosensor science and technology, and generated knowledge to bridge the gap between health science and health industry. 
She has published more than 250 ISI articles and is the editor of 6 scientific books from HNB Publishing (2012), Springer (2015), Bentham (3 Volumes, 2018-2019), Elsevier (2019) and more than 40 book chapters in different years for Elsevier and Springer. Her total citations are more than 4,500 and her H-index is 37 according to ISI. She is the editor of Journal of Pharmaceutical and Biomedical Analysis (SCI), Regional Editor of Current Pharmaceutical Analysis (SCI), Turkish Journal of Chemistry (SCI), and Journal of Research in Pharmacy (ECSI). 
She received Ankara University Encouragement Award (2003), Turkish Pharmacists Association-Scientific Award (2008) and The Best PhD Thesis Award in Health Sciences in Turkey from High Council of Education of Turkey in 2017.
Speech at the ceremony for TDTU Prize:
Dear President, Chairman and Members of the Selection Committee, Fellow Awardees, Distinguished Guests, Ladies and Gentlemen,
A wonderful good afternoon to all of you!
First of all, I would like to express my sincere appreciation to "Ton Duc Thang University" for organizing very honorable Ceremony and to the Scientific and Administrative Jury members for selecting me as "Ton Duc Thang University Woman Prize" and honoring me with this award.  I am deeply honored to receive this award and this is very proud moment for me. It is really a great feeling to get this honorable award while you are doing something that you love and feel happy!. But let me tell, I didn't walk alone in this way; my valuable scientific group members accompanied me and I would like to thank all of my group members too. I have the endless support of my family. Here, I would especially like to thank my dear husband and my son for all the support they have given me.
I have received several awards at different times in my academic career of more than thirty years. However, this international award is the most valuable gift of my academic life.
During my academic life, I learned a lot from both scientific and personal aspects. However, this is not enough, I am still learning. On the other hand, I educate my students. Science and education cover my life and I am happy to be like that. Nowadays, in our laboratory, my students and I focus on the electrochemical nanosensors, nanobiosensors and biomarkers, which are key and emerging areas in advanced analytical chemistry. These have important applications for determination of drugs and biological compounds for clinical requirements, besides environmental assay such as detection of bisphenols in drinking water originated from plastic containers (PET plastic bottles). The application of biomarkers in the diagnosis and management of cardiovascular disease, infections, immunological and genetic disorders, and cancer are well known.  I hope that our results may find clinical application and one day, make a difference in human lives due to its capability of early diagnosis of serious diseases. If we have more opportunities to work with our international colleagues from all over the world, we can generate more knowledge to help more people together. I believe, intensive work is vital to provide healthy, happy and peaceful human life.
Now, I would like to share my secret. Because many friends ask me about it how I undertake many roles such as mother, pharmacist, supervisor, educator, researcher, and former administrator as vice Rector for 7 years, at the same time while working in science. Just, I love my job. This is my secret.
There are so many people and organizations that I need to thank. Unfortunately, I could not call all of these people.  I extend my thanks to them.
I would like once again to express my sincere thanks to "Ton Duc Thang University" for inviting me and honoring me with this award. The most sincere thanks to scientific jury members and thanks to everyone in here.
The honor is truly mine. Have a great day! 
Prof. Dr. Sibel A. OZKAN